If you're a fan of dark mode, then Dark Reader is for you!
It is a browser extension for Chrome and Firefox designed to give every website a dark theme.
While some website like Steemit has a built-in nightmode that we can activate according to our preference, most of our favorite sites love light colored themes.
Have you ever tried browsing a dark Facebook? Looks good enough for me.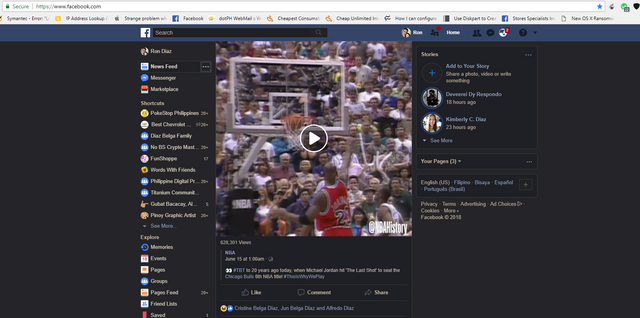 a dark mode of Facebook using Dark Reader
The extension works by inverting the colors of the webpages.
After installation, it will darken every website by default but you can toggle each website according to your taste.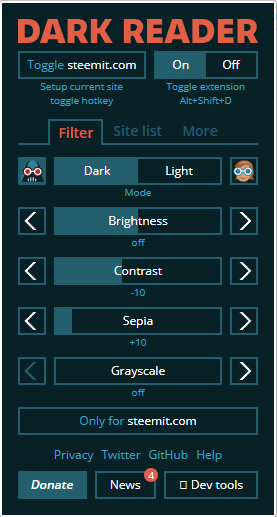 You can also create a list of websites that will be darkened or not. While it may not be as good as a native dark theme, Dark Reader offers an alternative to default bright lights coming from most of our favorite websites.
---
Join me on the dark si.. Follow Random Collective by @st3llar.
---