Hello everyone ,
back at it again , I want to share with you a new app that I found.
If you're already an user of any social media - great but do you earn money for posting on social media? (I'm not talking about Steemit)
If you're interested in this new app , proceed with reading this post and please make sure you follow me and upvote to see more similar posts. Also you can check my blog to see if you find some topics interesting.
So let's get to into it. I found this app recently , maybe you saw some ads running around on Facebook or the Gram
I'm talking about Oppa .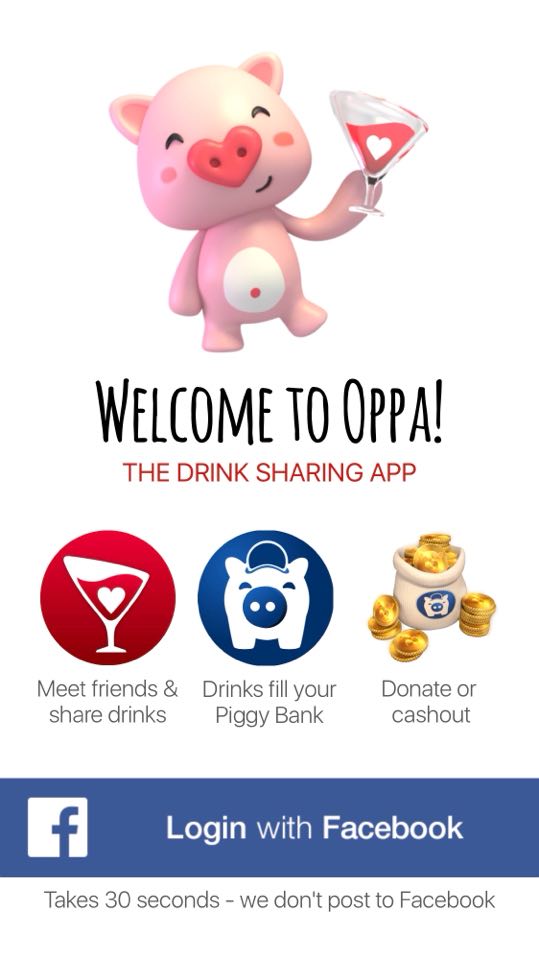 The app is currently available only for iOS but soon you'll be able to find it in the Google play store.
I'll make a quick tutorial and explanation of the app .
Once the app is loaded you'll see the starting page , that I attached a screenshot of.
Breaking it down so you could understand what those terms mean.
Oppa&Sharing drinks - in the app Oppa means "friend" , you make friends by sharing drinks with them (not real ones).
Every drink costs money (you don't have to invest if you don't want to) if people share drinks with you they fill your piggy bank with money, when you share drinks you pay with your piggy bank money. I hope you understand the point.
You can only register via Facebook , and to withdraw your money you can only use PayPal.
You have to make sure your Facebook account email matches your PayPal email , or you won't be able to receive your money.
Also when you register it will be asking you if you have a code invitation or referral code and if you would be that kind to use mine - REBELLEFLEUR
(I'll get 1$ if you do register with my code)
After making the registration you'll be on the home page where you can discover people and Tip their photos and videos. Tip is another way to collect money , so don't underestimate it.
The app requires a minimum of 25$ to cash out.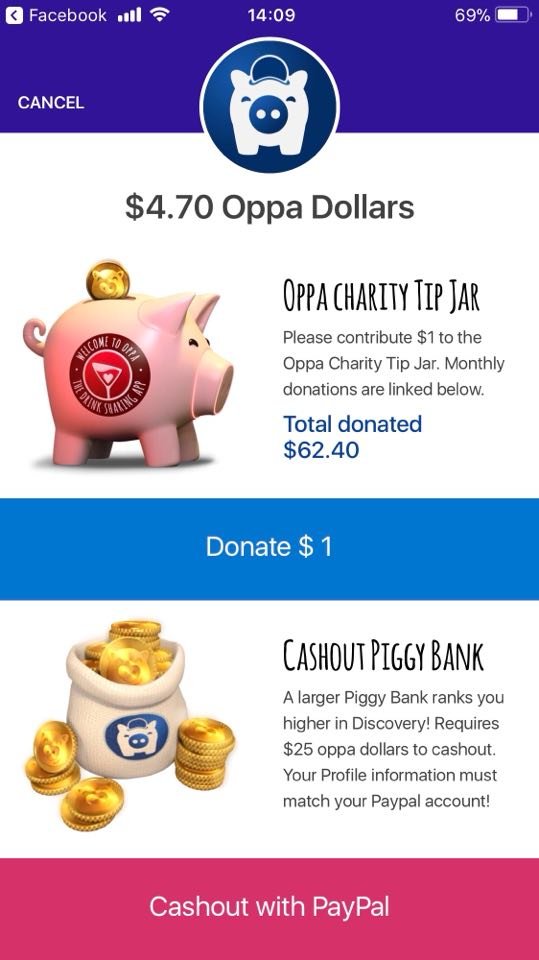 You can check who viewed and liked your profile and also who tips and shares drinks with you.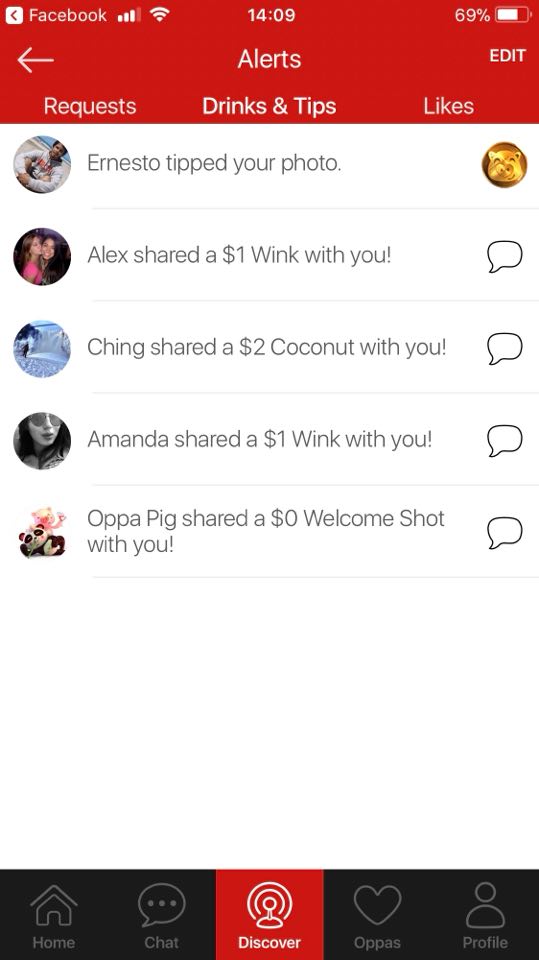 So as the app is still growing , there's a chance you can make quite some cash , and I haven't been on the app so much but I find it a legit way to make some cash.
If you are interested in trying it with me , register and follow me on there @rebelleflur to exchange some drinks.
And reminding, if you would like use my code REBELLEFLEUR
Thanks in advance!