Math Around - Understand, visualize and converse in math language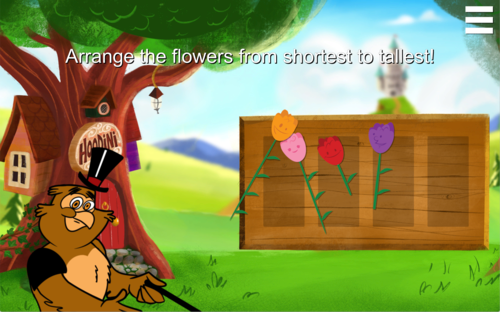 Celati Studios have been developing an app with a series of education interactive content focused on helping children understand, visualize and converse in math language. They utilize a unique approach to teach math by storytelling with interactive content that looks and feels like games.
Math Around will be available this summer of 2019 for kindergarten through grade 3. Following years they plan to have content added for grades 4-12.
This is definitely a great tool for teachers to utilize in their classrooms. and parents can use at home.
Math Around develops students' visual fluency with numbers and quantities they're asked to work with. Being able to picture 738, 2/3 and 25% makes it easier to learn to compute with such numbers. It improves abilities to solve word problems, meet Common Core standards, and communicate math ideas with solid understanding.