The 2018 curation year has come to an end and we are already three days into 2019. The year was a great one and we must say thank you to individuals and groups who have helped WAfrica in her quest to promote content creators and projects from the west African region.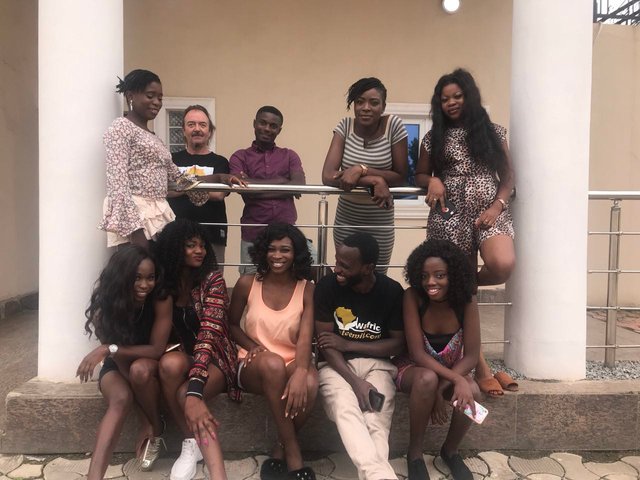 I'll say it again, the year 2018 was a success, it did not only bring us together as a community, it also was the year we made lots of impact out there both online and offline.
Numbers, they say, do not lie and at the last month of 2018 I asked @paulag to run some figures on the @wafrica account so we would measure our progress in numbers. The figures are below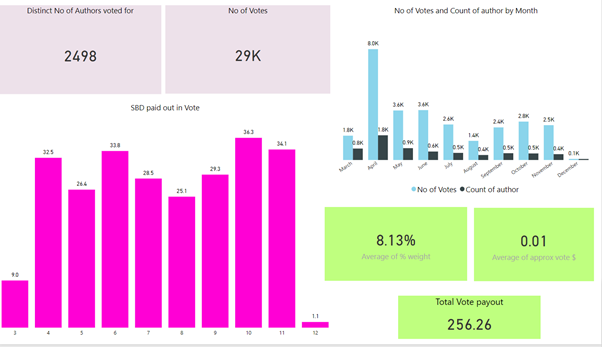 Between the months of March and December 6th, the WAfrica account have casted over 29000 votes to about 2500 unique authors and this does not includes upvotes given by the @wafrica.curators account.
We want to sincerely appreciate the efforts of the following people who contributed to a great year.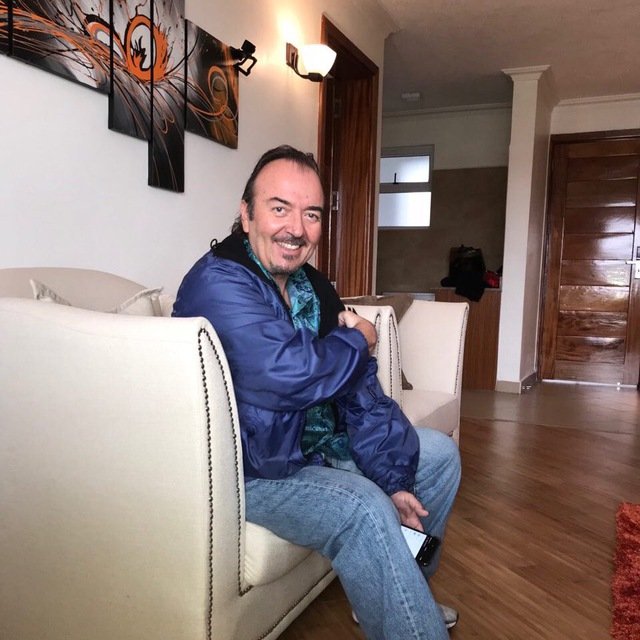 The man who brought us all together as one big family and the name behind all the funds for WAfrica projects. Thank you Jeff for the big dream and your generous financial supports without which we wouldn't have had the project running.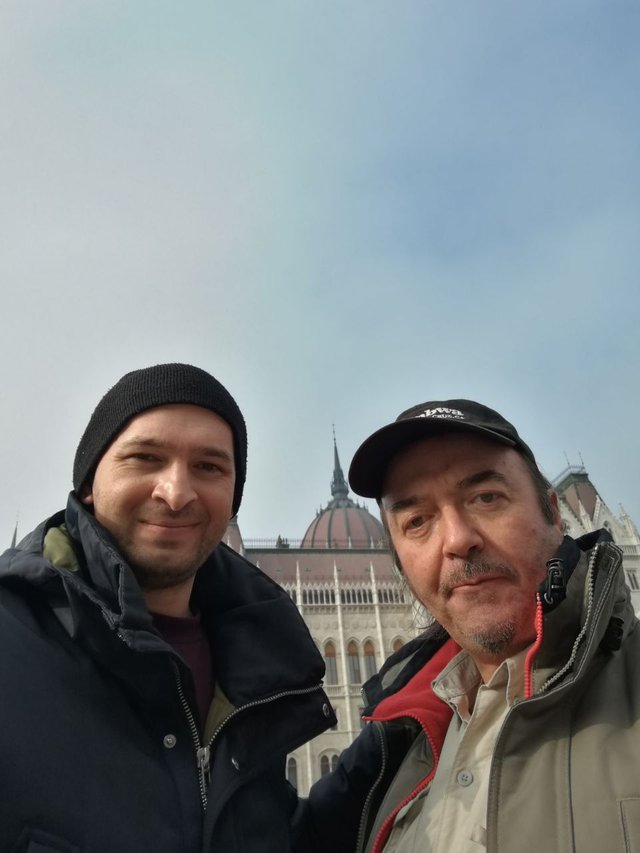 The man behind all the codes and software without which it would have been very difficult for the curation team to handle all the curation works. Very brilliant man and his latest project is @steemdetective.
Delegators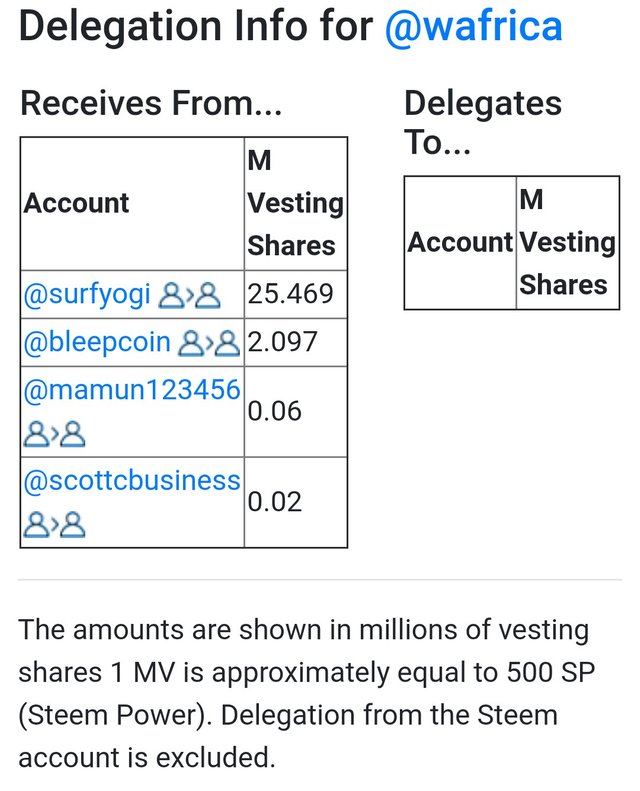 Thank you @bleepcoin, @scottcbusiness and and @mamun123456 for the delegations to WAfrica. Every support to us is an encouragement to do more.
@nmalove: book keeping and financial matters is a very delicate issue and we appreciate you for all the tremendous work in keeping our records. In 2018, we tried a couple of ideas to make the work less manual but after every trial we still have to return to you to do the magic manually. I hope we'll finally come up with a way to make it easier for you this time.
The Curation team
Apart from those handling special task together with their curation work. We sincerely appreciate the efforts of @jeaniepearl, @julietisrael, @kofpato, @steemgh, @gee1 for painstakingly going through the #wafrica tags, reading through hundreds of articles to decide which to be rewarded specially for the day.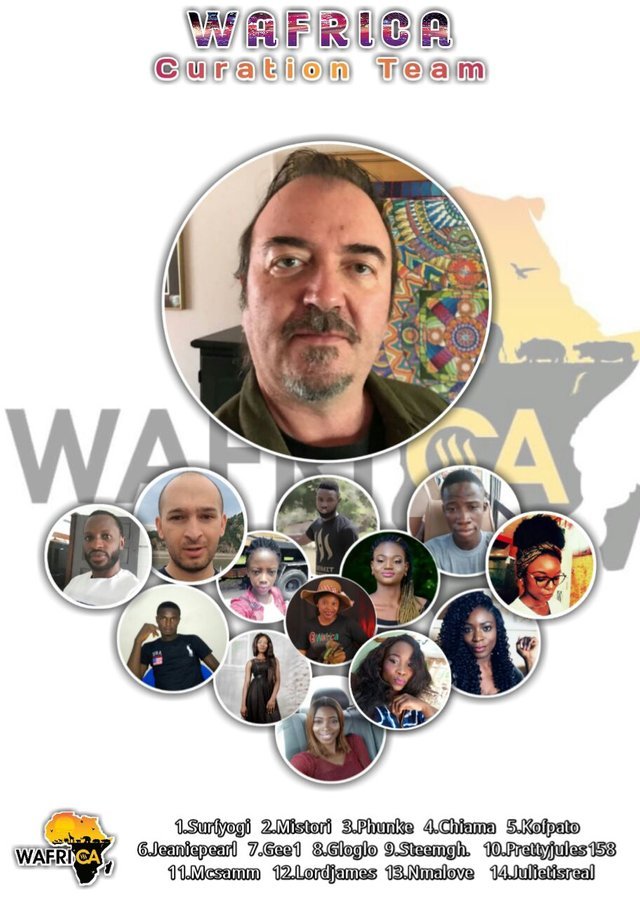 I curate too so I understand how much work is involve. Thank you.
Discord Show Hosts and Guest Content Supports.
@mcsamm, @phunke, @anaman (first discord show host), @mediahousent (discord show host), and @itoroarchibong (co-host). Your roles have build a bridge between the WAfrica team and the community, through your efforts our community members were able to contribute to WAfrica.
Graphic designs contributors
Last year we receive numerous free art works from the community for WAfrica. Contributors we are grateful to include; @artzanolino, @jacobite (credited for our official logo), @anikearn, @prettyjules158 (our very first graphic design), @michaeljerry0, @kofpato, @jesse12
Above all we thank you all who use the WAfrica tags, join our discord shows, read and comments on our posts, and many other ways you have encourage us to do more in 2018.
We pray that you continue to support our efforts in 2019 as we aim to make this year bigger and better than ever before.
Happy New Year.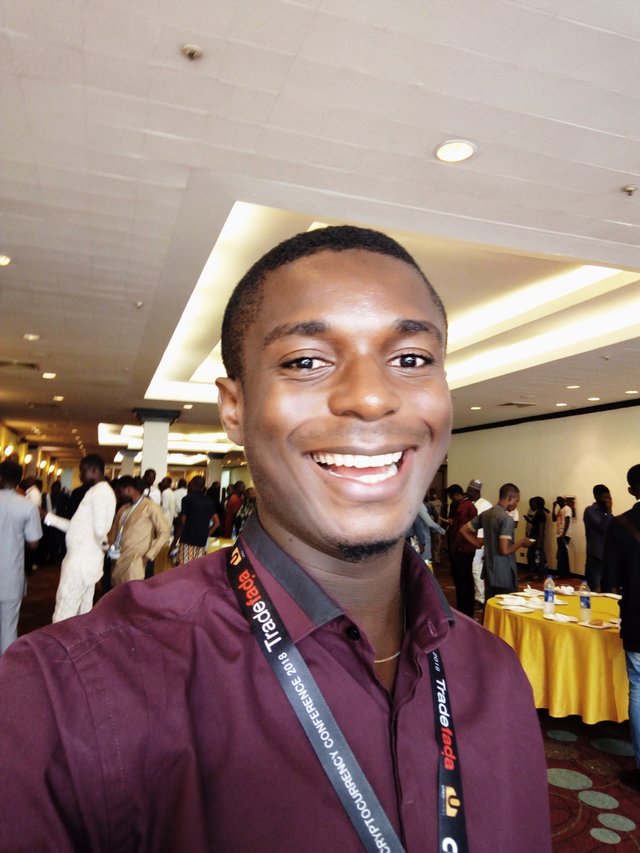 @Lordjames for WAfrica.
TO SUPPORT US BY DELEGATING SP, PLEASE CLICK ON ANY OF THE LINKS BELOW