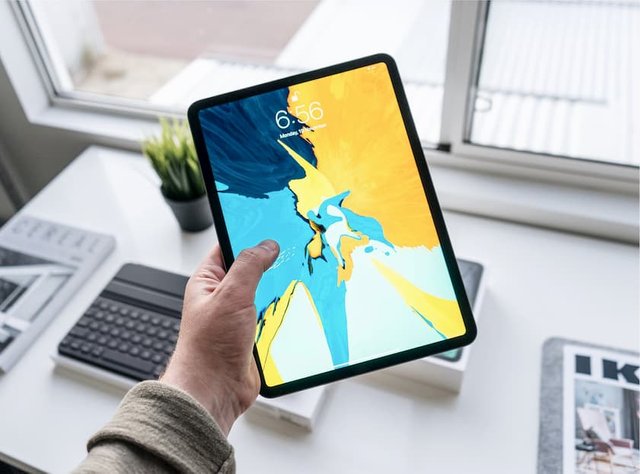 Of course everyone is going to be buzzing about the new Mac Pro and updates to the hardware devices but there is one thing that really stood out to me from the apple wwdc 2019 event yesterday and that was the iPad.
to be fair a lot of things stood out to me in terms of apple developing new hardware and software, the swiftui for instance looked like a bit of digging into the mockup/sketch software industry too.
But yeah it was the iPad Pro that really hit home because we started to see what looks like the finally parts of the puzzle falling into place for true multitasking on a tablet and with the ability for people to actually use it for the one stop shop between massive projects if you are a photographer or video media maker.
Photo by Henry Ascroft on Unsplash
It kinda triggered for me once they showed the ability to connect up cameras and pull images/videos from sd card, not that you could not do that before but now it seems like it's going to be a lot more native than previously — what with a file manager, annotation, more native multitasking and the fact that iPad is getting it's own ipadOS it seems that apple have realised it not longer makes sense to try and make other pieces of software work with it's hardware but instead build something out in it's own right.
Personally for me who is desperately trying to get away from having a desktop computer and wants more mobility the notion of having an iPad Pro that can cope with all of that is very appealing — and let's be honest here it has too if you are going to demand the money that apple want for it, they have to fix all those mobility gripes that people have for not having the whole laptop experience.
iPadOS brings a variety of critical improvements to the tablet UI, both in making better use of screen real estate and by introducing new gesture controls. In short: iPad users won't just run an up-sized iOS anymore
Those new gesture controls alone make me feel like apple is finally grasping that the tablet is a different beast completely in the way we want to interact with it — it's no longer just some scaled up screen than an iPhone and I'm sure from coding swift and swiftai these were considerations in their own right, unify the experience, allow things to run everywhere at code level but take into account their unique real estate.
Just the ability to multitask, split screen, take content from sd card (photos and video from higher spec cameras you have) and be able to truly build on the go is super appealing to a mobile media maker that needs to get in quick and go — now if only telestream screenflow or techsmith camtasia had some tablet version of their software I'd be ready to make the jump!













pinterest epic wins pinboard → brand advocate for nokia, 1000heads, verisign → won vloggie for node666 (san fran 2006) → television for time team history hunters 1999 → sold me.dm to evan williams in april 2011 → went to phil campbell, alabama to help raise money after tornado (was on sky news, bbc news)→ CNN for sxsw 2013 about austin sxsw → video chat with robert scoble → music video can you spot me?