Apple Harvest - 1020
My apple tasted good. It was kind of like a granny smith but red. Hopefully I get bigger apples next year. I only had one apple which is better than zero. I think I had two apple blossoms.
I'm very happy I liked it since it was grown from seed and could have easily turned out to be a bad tasting crabapple.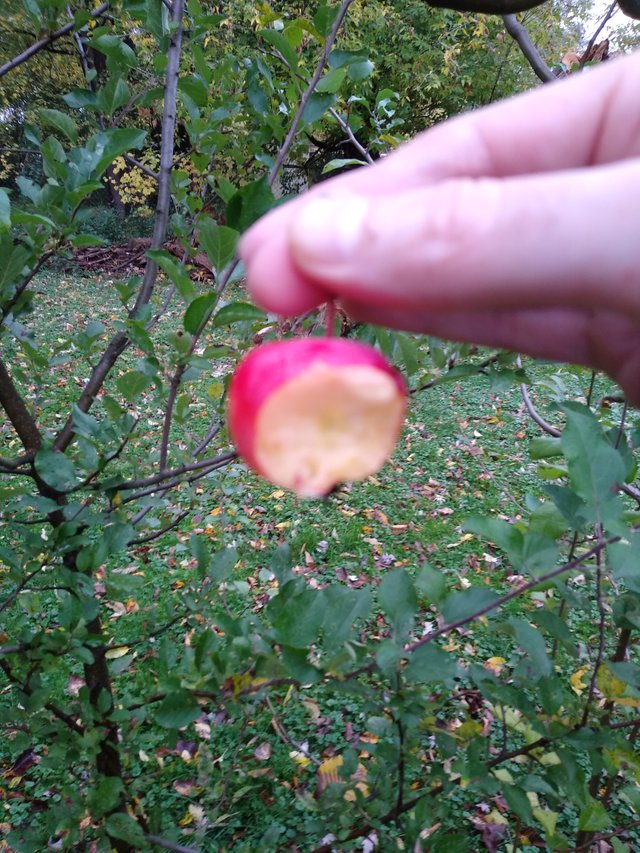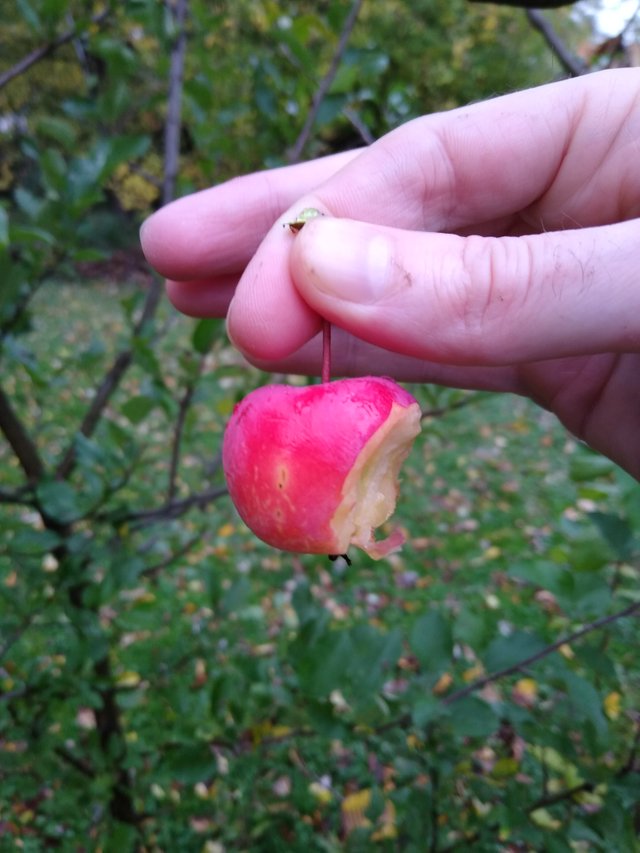 "Friday 10-23-20"