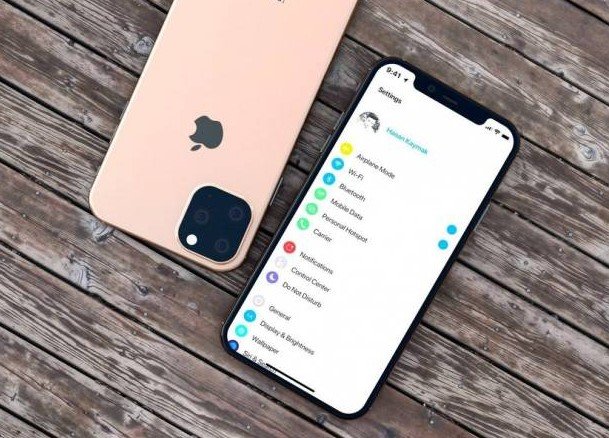 Of the many of the world's top vendors, Apple is the only one that did not launch the 5G Smartphone in 2019. We know that Samsung, Huawei, Xiaomi, Vivo, and OPPO have spawned 5G phones for the first time, and even now it has been circulating widely in the market. While the new iPhone mobile phone released a few months ago, it still supports 4G LTE only.
Indeed, Apple's strategy does not want to be hurried to implement the new network on the cellphone. However, if it goes too far, obviously many consumers will decide to change lanes.
As if he did not want this to happen, news now appears that says that Apple will re-establish a relationship with Qualcomm to offer the iPhone 5G in 2020. Many news reports mention that Apple will use a Qualcomm X55 modem to support the fastest commercial network.
It could be the birth of the iPhone 5G later as well as the moment where Apple is back in a relationship with Qualcomm, after a long battle in the realm of law. And for the Qualcomm X55 modem itself is claimed to be faster than the X50. The resulting speed of X55 can reach 7Gbps per second, while the maximum X50 is only 4.5Gbps.
Later for the modem will be integrated with the A14 Bionic chipset which is reportedly formed by the 5nm fabrication process. For the speed and ability itself is clearly higher than the A13 Bionic which has been embedded in the iPhone 11 series. And it looks like the company that made the chips is still the same, namely Taiwan Semiconductor Manufacturing Company (TSMC).
Information about the presence of the iPhone 5G in 2020 is still very minimal. Will Apple offer this network for all its newest Smartphone models in the future, or will it offer only one model, which is the highest. As has been done by Samsung in releasing the last Galaxy S10 5G.