There is a rumor going around saying that Apple will be holding a Black Friday Sale.  So far all we know is that there is a page on apple.com saying to save Friday the 25th for a one day shopping event.  This is the link. Very secretive, we do not know the details as of yet, will it be online, at the retail shops, one or both?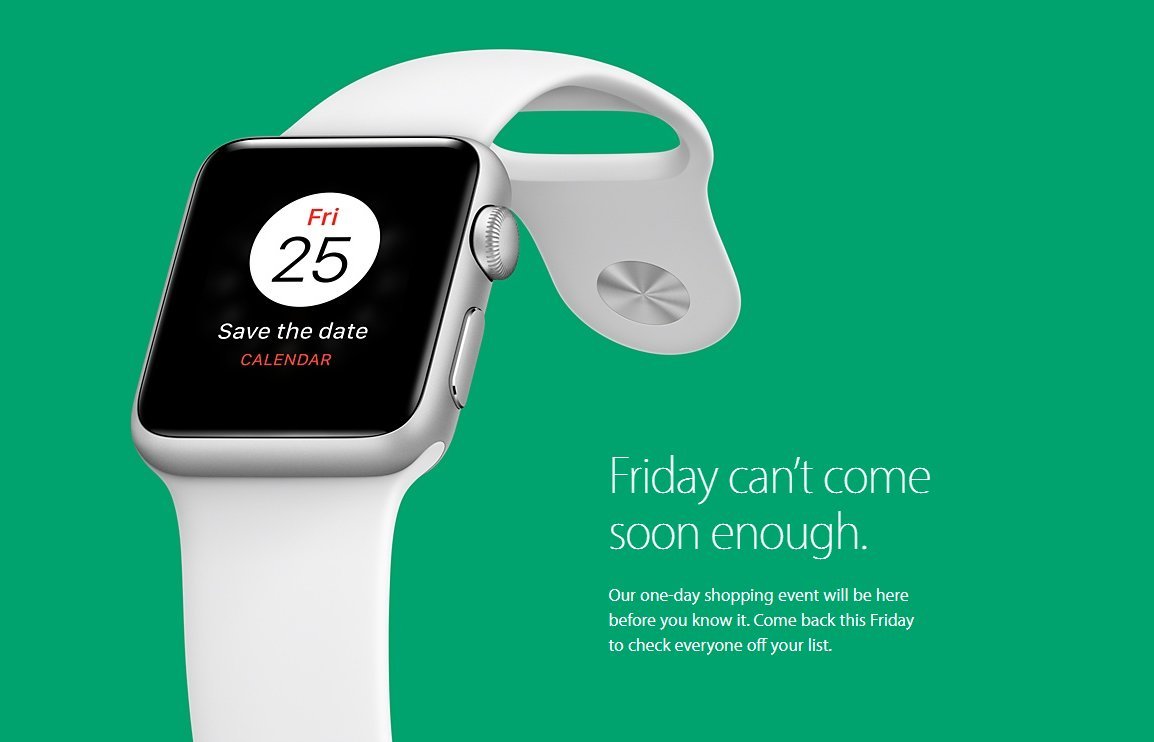 We don't know, but if you are in the market for some good Apple bargains over the holiday season, be sure to check out the website on Black Friday for more details. 
 Apple is not directly famous for Black Friday deals, but I guess they have changed their minds this year and are testing the waters.  So, your guess is as good as mine!!!!  Godspeed to all you bargain hunters this Friday!!!  
 Join me at my website, www.OOTTNews.com For the latest oil news, prices, events and commentary!!!