TONY ROBBINS QUOTE: IF YOU DO WHAT YOU'VE DONE....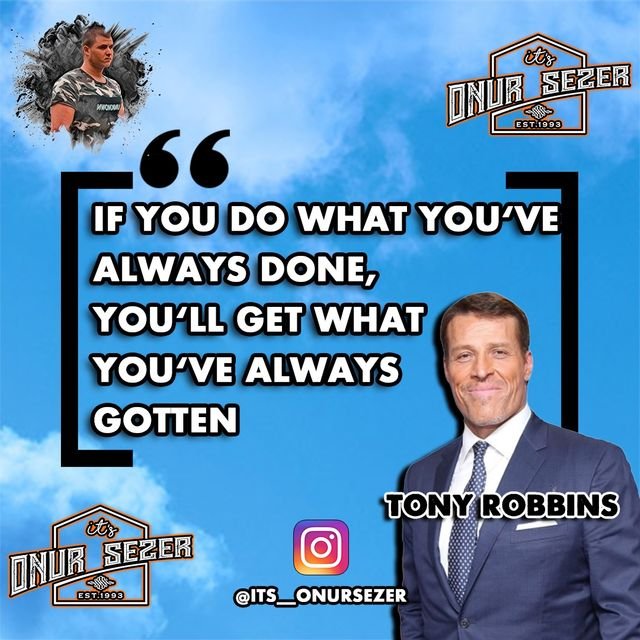 TONY ROBBINS QUOTE
🇬🇧 English:

You can't expect to always do the same thing and get a different result out of it. You have to dare things. Make experiences, make mistakes to learn. Always dare new things. I always say that humanity's biggest mistake was to tie yourself down in one place. The world is bigger than your mindset. Over 7 billion people means over 7 billion different experiences and mistakes to learn from.

Write in the comments below what your biggest mistake was and what you learned from it.





🇩🇪 Deutsch:

Du kannst nicht erwarten das du immer das selbe machst und ein anderes Ergebnis daraus folgt. Du musst dich Sachen zu trauen. Erfahrungen machen, Fehler machen um zu lernen. Wage dich stets neuen Sachen. Ich sage immer, der Menschheit ihr größter Fehler war es sich an einem Ort festzubinden. Die Welt ist größer als dein Mindset. Über 7 Milliarden Menschen bedeutet über 7 Milliarden verschiedene Erfahrungen und Fehler aus die man lernen kann.

Schreibe in unten die Kommentare was dein Größter Fehler war und was du daraus gelernt hast.

---