Get In Shape Challenge - Week 2 Kickoff
It has been a good week. Life has not always been easy, but if you expect getting in shape to be easy then you don't know what you are getting yourself into.
In my last weigh in video, I came in at 183.2 pounds. For the sake of transparency, that video was recorded in the evening. Today's video was recorded this morning. I weighed in at 180.2 pounds. It has been a long time since I have been under 180 pounds. I hope next week's update video is an exciting reveal with some great news.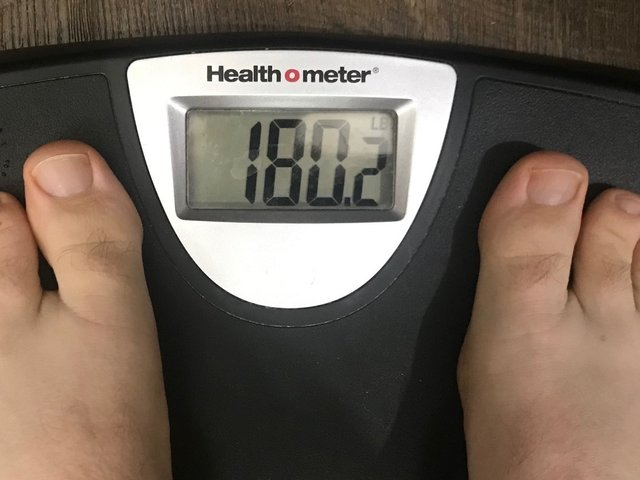 Keys to Success:
Being conscious about moving and always looking for ways to "steal" extra steps
Filling myself with good fuel
Continuing intermittent fasting with a cutoff of food by 8PM
Enjoying life with my family (they motivate me)
Although losing weight is one of my current fitness goals, I also want to keep an eye on the following measurements.
Waist: 36.75 inches
Stomach: 38.5 inches
Chest: 43.25 inches
Right Bicep: 13.5 inches
Left Bicep: almost 13.5 inches
I want to see a reduction in my waist and stomach measurements. I would like to see an increase in measurements for my chest and biceps (as long as that increase comes from muscle gain).
As I have mentioned in the past, my next major goal is getting down to 170 pounds, but I would be very excited if I am down to 175 pounds by the end of the #getinshapechallenge. I believe that is doable. Once I lose some more stubborn fat, then I will focus on gaining muscle weight.
As always, good luck to everyone who is trying to get fit. And a special thanks to @appics and @actifit.