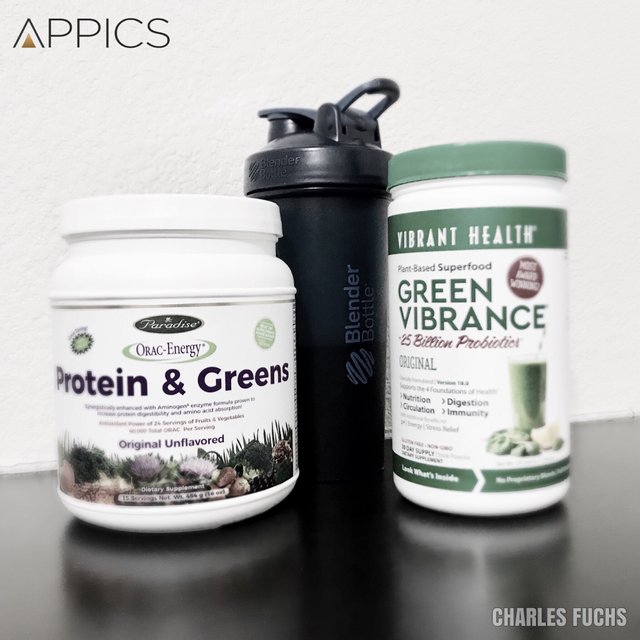 Hey STACKERS!
Here is the two of my "go-to" supplements that I've been taking for many years. Both of them are "Protein & Greens" and "Green Vibrance".
These are made from real foods with no nasty chemicals involved :)
The way I eat (mostly junk food haha), I know I'm probably missing all those important micro-nutrients that my body requires everyday but with these two things, I'm all set.
Do you guys take supplements?
Most people don't believe in them but I truly believe that these things are an important "part" in ones diet for overall well being. ‍
Keep On STACKIN!
~ Charles Fuchs
For those who's interested in following my "Content" and "Daily" Posts... you can just follow me @stackin to get my updates.
P.S. Are you using the Partiko Mobile App? It's one of the fastest way to earn STEEM. Download the Partiko App now and get 1000 Points!