**Twin Falls** A lucky falls with less hike into the rocks from parking area. And ...
... a spectacular view. The magnitude of the water falling can be felt when you close your eyes and hear her roaring. Location : Rock Island State park Tennessee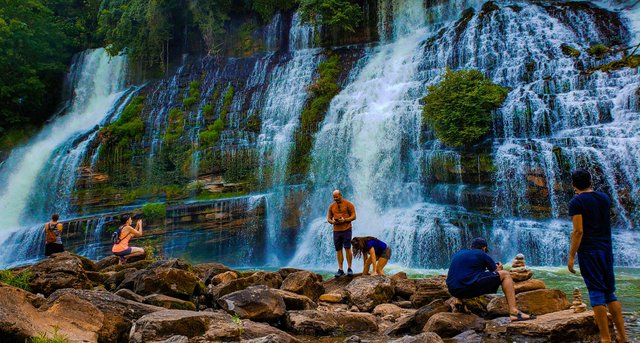 The view is when you get down to the rocks. Very few people get down as the roaring sound is scary and for sure a adrenaline rush if you get down. The water runs so fast and powerful. And we may not know when the warning siren rings of excess water from Dam above.
Was Lucky, I'm here 🙂
Hope you all like it. Have a great day 😊😊