... have been waiting 6 months for this, before we just had a blanket hung as a door, lol! My brother has worked construction all his life and came over to do it for us, The materials are expensive so we can only do a bit at a time. Just the small can of Verethane Cherry Wood stain we bought was $24.00 , its rediculous!
💪📷 Stay tuned for my next photos after I am done staining, all the trim, hope it turns out nice, fingers crossed!! Thanks for all your support! 💪📷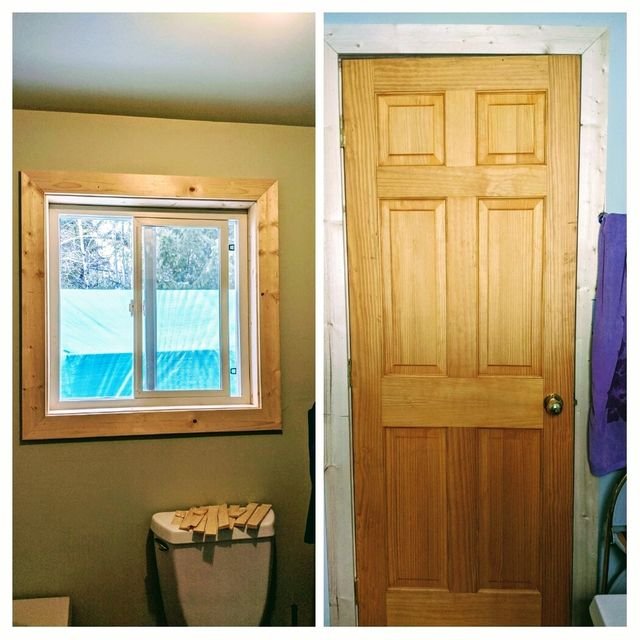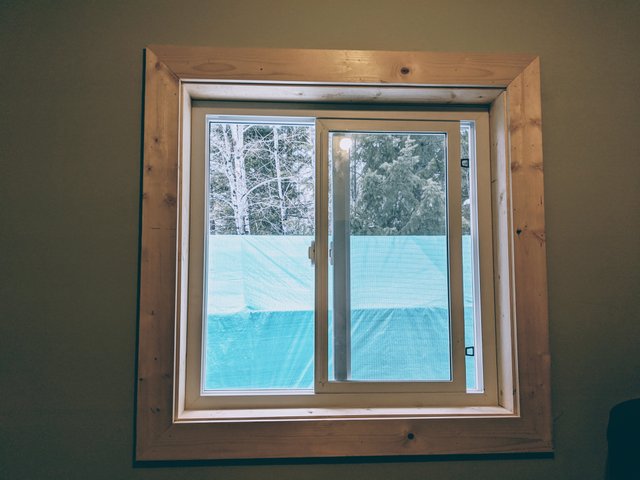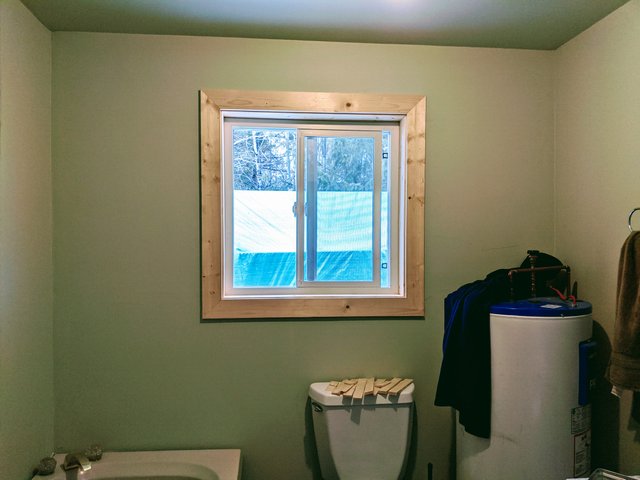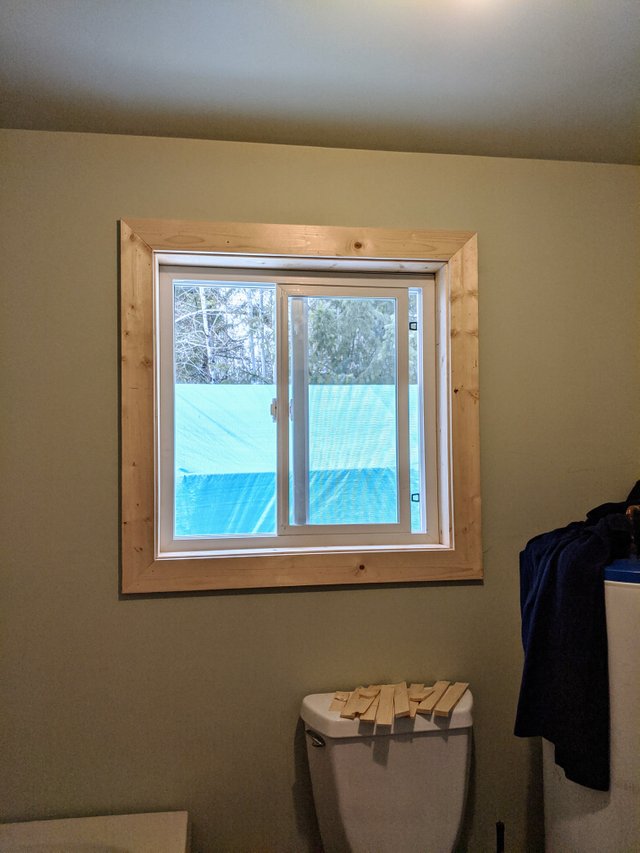 We were given 2 beautiful solid wood doors from my hubby's boss who has since passed away this past fall. For the door I will clean it up and put Linseed Oil on it As it's so Beautiful as is! Then the trim will match the Window with this Cherry Wood Verathane all in one Stain below, Stay Tuned For Future Photos, Hope It Looks Awesome!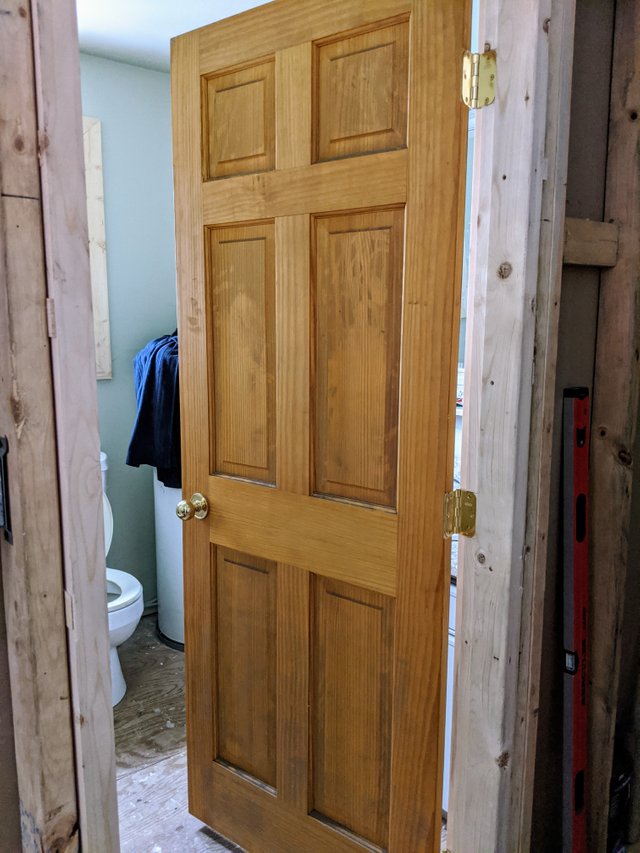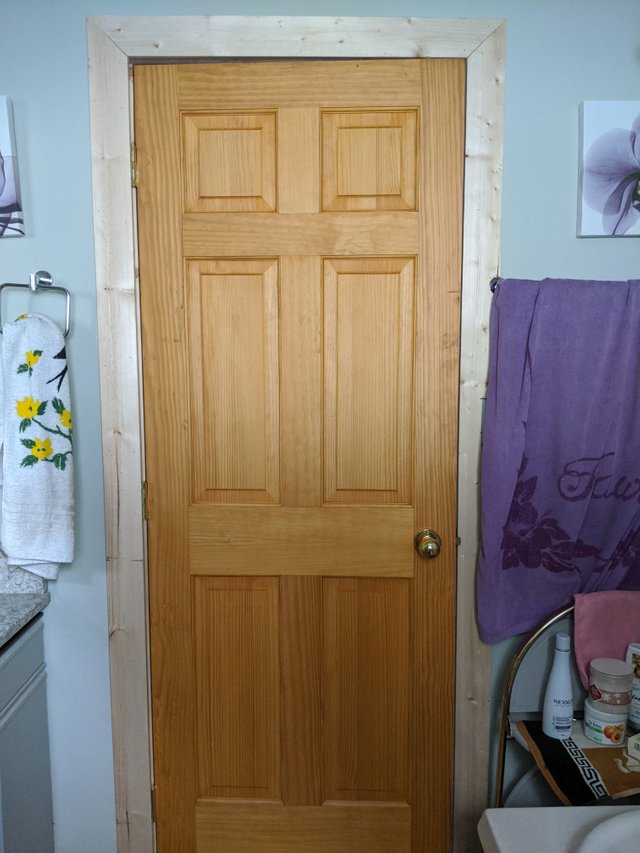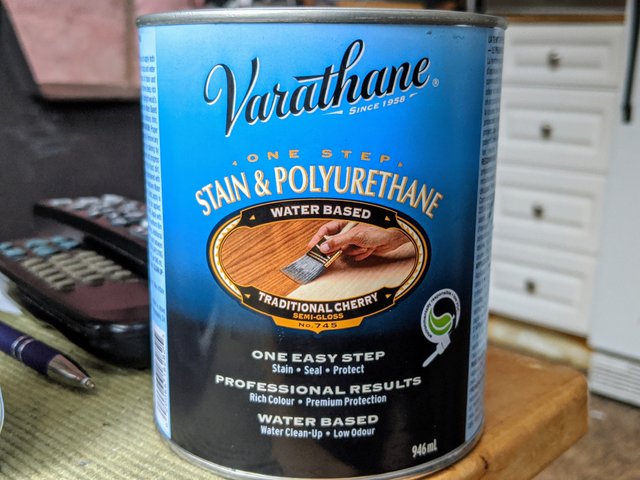 ---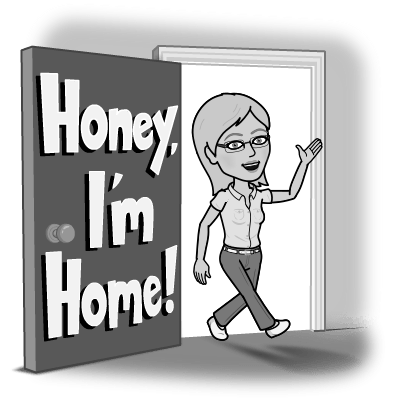 @karenmckersie
This is our home half built and still under construction! Hopefully we can start the other half this spring!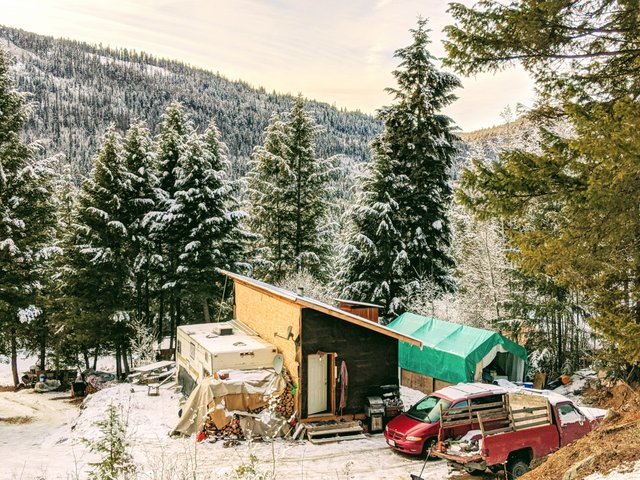 "All Photos Taken and Created By Me From our Homestead up In the Mountains of SNOWY British Columbia Canada @karenmckersie , On My Google Pixel 2 XL Cell Phone, Check my new phones Specs. Here:"
https://www.movertix.com/en/google-pixel-2-xl-bl