... run and listen etc) and this book here is THE Truth.
For authors of their arts that face writer's block, this book gives you a clear idea of what to do when you're stuck in the middle of your creative road.
It is almost as effective as the book on how to quit smoking by Allen Carr, which I also read through when I needed it most. Beautifully written and inspirational, this is my book of the year.
I'm ready to put it to the test and see how the advice found inside can help me in real world application. After the somewhat disastrous hf20 hard fork, this post serves as a testament to the effectiveness of the contents of this book, seeing how I was reluctant to produce anything for my blog the last couple of days. 😂 What are you guys reading these days?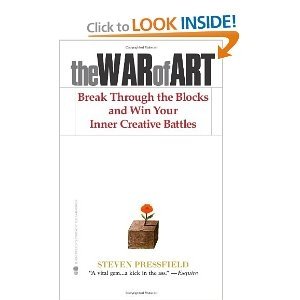 Powered by APPICS - visit us at appics.com