👍Steem vs EOS Blockchain are My Love. ❤Appics is My Home!❤ Hello, great to be here ...
... :)
My first APPICS post -I started 4 year ago on Steemit. By the way, to anyone who didn't get to read my #introduceyourself post, my name is Hien Tran and I am living and working in Vietnam.
I am a food, travel, and crypto enthusiast which is what led me to blogging at Steemit. In fact, I'm pleased to announce that in a long time I have reached 2525+ followers.
Thank you for your time and support.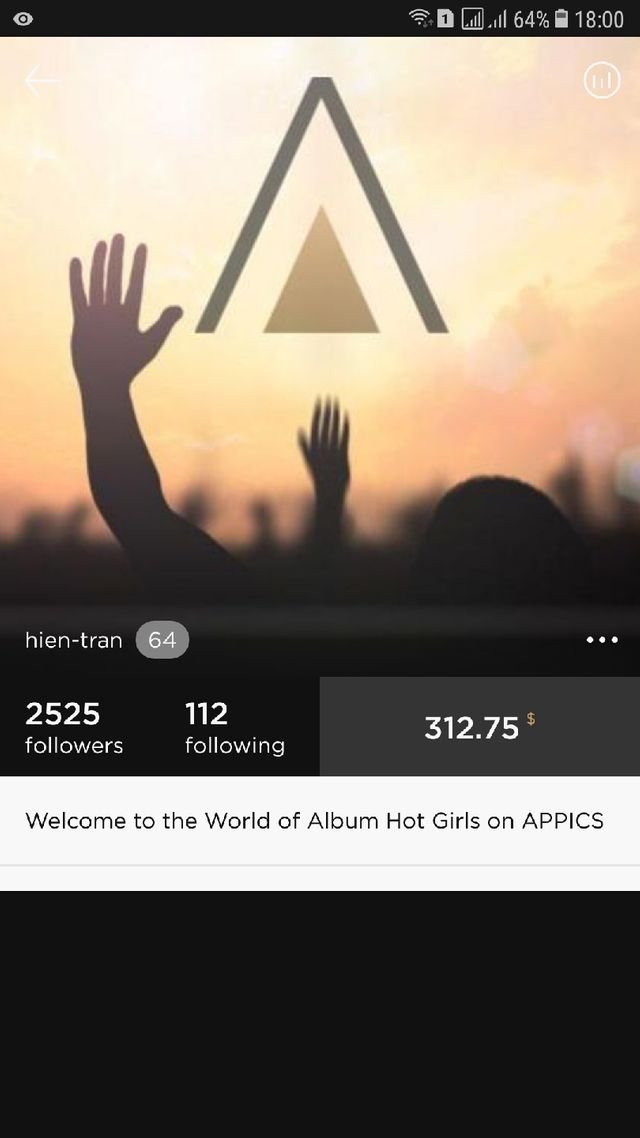 %0A%0AMy%20first%20APPICS%20post%20-I%20started%204%20year%20ago%20on%20Steemit.%20By%20the%20way,%20to%20anyone%20who%20didn't%20get%20to%20read%20my%20#introduceyourself%20post,%20my%20name%20is%20Hien%20Tran%20and%20I%20am%20living%20and%20working%20in%20Vietnam.%0A%0AI%20am%20a%20food,%20travel,%20and%20crypto%20enthusiast%20which%20is%20what%20led%20me%20to%20blogging%20at%20Steemit.%20In%20fact,%20I'm%20pleased%20to%20announce%20that%20in%20a%20long%20time%20I%20have%20reached%202525+%20followers.%0A%0AThank%20you%20for%20your%20time%20and%20support.&category=lifestyle&hashtags=eos+appics+steem+apx&author=hien-tran&profileImageUrl=https://s3.us-east-1.amazonaws.com/appics-content/profileImages/2748-1573729206311-640&permlink=appics-v1-appics-im-43208)



%0A%0AMy%20first%20APPICS%20post%20-I%20started%204%20year%20ago%20on%20Steemit.%20By%20the%20way,%20to%20anyone%20who%20didn't%20get%20to%20read%20my%20#introduceyourself%20post,%20my%20name%20is%20Hien%20Tran%20and%20I%20am%20living%20and%20working%20in%20Vietnam.%0A%0AI%20am%20a%20food,%20travel,%20and%20crypto%20enthusiast%20which%20is%20what%20led%20me%20to%20blogging%20at%20Steemit.%20In%20fact,%20I'm%20pleased%20to%20announce%20that%20in%20a%20long%20time%20I%20have%20reached%202525+%20followers.%0A%0AThank%20you%20for%20your%20time%20and%20support.&category=lifestyle&hashtags=eos+appics+steem+apx&author=hien-tran&profileImageUrl=https://s3.us-east-1.amazonaws.com/appics-content/profileImages/2748-1573729206311-640&permlink=appics-v1-appics-im-43208)