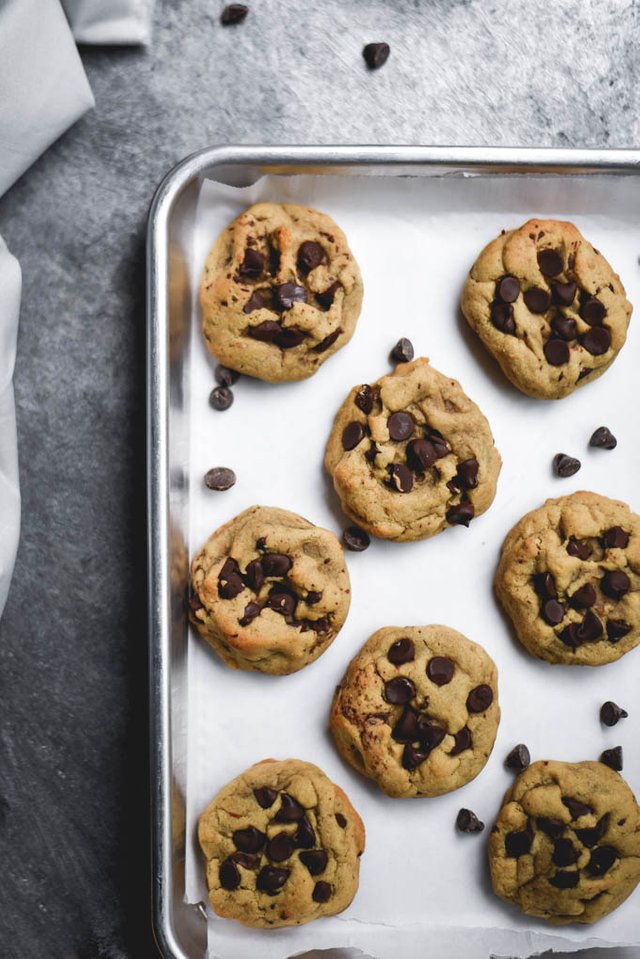 I know I post lots of cookie recipes guys, but is that really ever a bad thing????? I mean, I just can't see the problem here, lol.
So this is a cookie that you can love and still feel good about if you're trying to keep things nutritious this month. I'm sharing the version without eggs but I've added in the swaps with details on how to make the version that does use eggs. I think either version might even be acceptable enough for the breakfast menu, or at the very least a fun treat to snack on.
for my family it's pretty hard to beat a classic chocolate chip cookie. I think if I had to guess-timate how many chocolate chip cookies I've made to date I'd be pretty challenged to come up with any kind of number. Although, I do know that I've probably made more of them than any other one single thing or recipe.
In fact, I'm fairly sure they were the first recipe I ever learned how to make.Tell me, what recipes do you make the most for your friends and family (or maybe just yourself)?