... posting a healthy smoothie bowl everyday as - Healthy Smoothie Bowl Series.
The chocolate & fig theme is back with a buckwheat, avocado and coconut yoghurt smoothie bowl.
1/4 cup of buckwheat groats soaked in slightly cooled but boiled water for 20 mins, rinse and sieve.
1 small avocado
2 large spoonfuls of coconut yoghurt
1 fig
1 to 2 tbsp of cacao powder
1 date
1tsp of almond butter
A good glug of plant based milk
Blend until smooth, it's almost mousse like 😋
Spoon into your bowl and then on top today we have add more coconut yoghurt, chocolate drizzle, mini raw vegan brownie bites, more figs, cacao nibs, almond butter, chocolate covered almonds & a few crunchy buck wheat groats.
Have a great day!!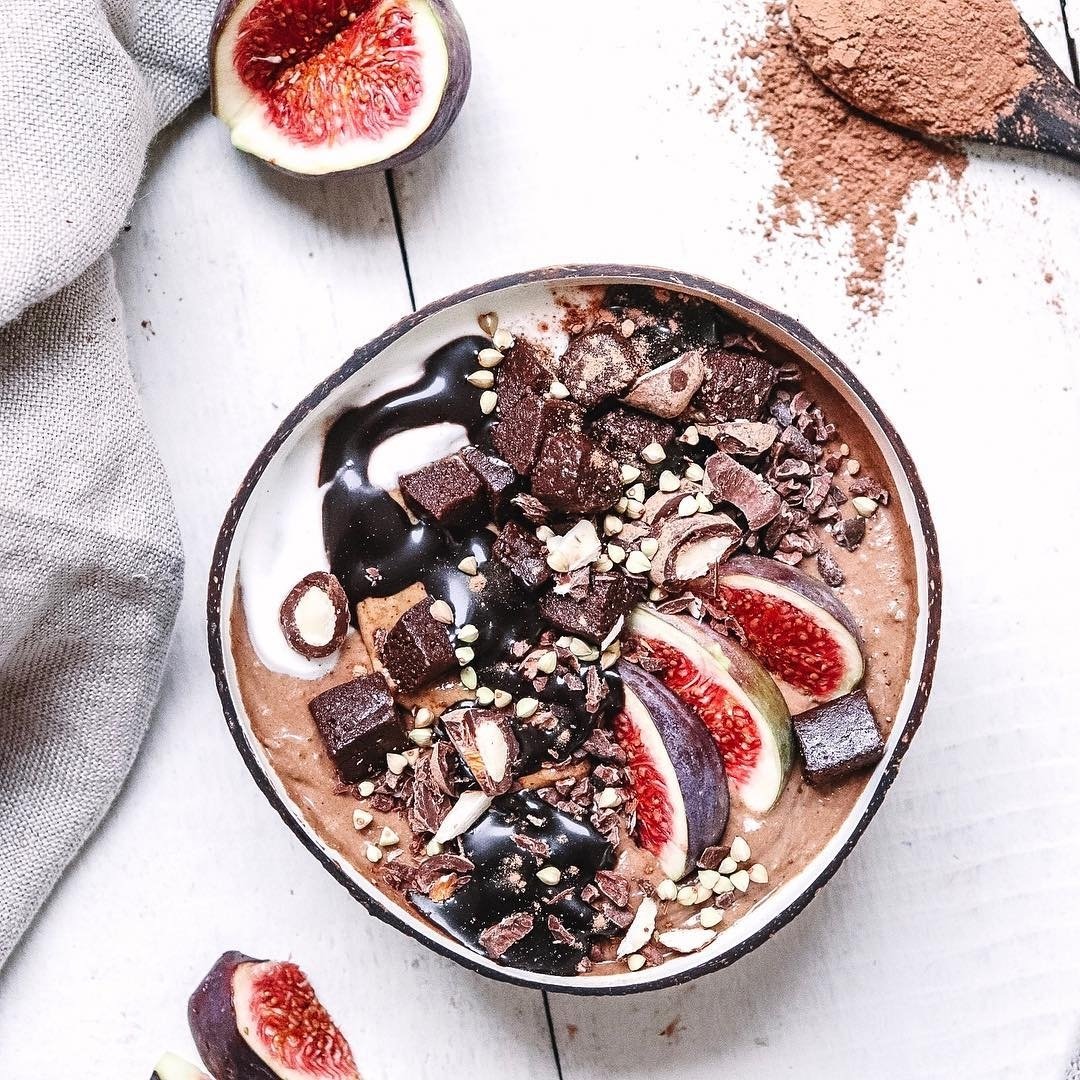 Powered by APPICS - visit us at appics.com