📣 APPICS Update: Influencers, Delegation, Ambassador Network, Trading APX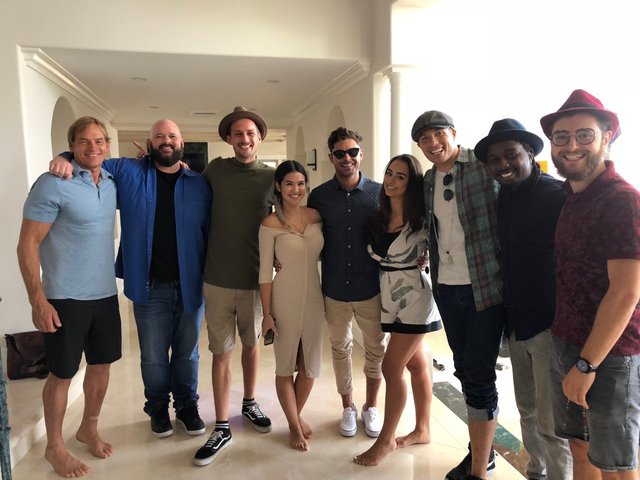 APPICS U.S. Team in our home in L.A. with Darin, Jed, Felix, Josephine, Zac Efron, Uma, Dominic, Tony, Esko
Our aim with APPICS has always been to create an APP that introduces mainstream users to the crypto space while being easy to use for anyone without prior blockchain knowledge.
To do that, it was essential to use our connections to influencers and celebrities, to bring their followers over to APPICS!
But we purposely held back many of these celebrity connections until now, because we couldn't guarantee that all of their followers would receive an instant Steem account in order to join the APPICS APP.
We want to thank Steemit for their delegation, as well as @fedesox and @prettynicevideo who also delegated us some SP.
If anyone else has some SP on their account that they don't use - you can delegate it to @appics and we will give you a APX delegation in return! Please contact [email protected] if you're interested.
Now that we have received a SP delegation, we finally have enough resource credits to be able to create new instant accounts and also have enough power to support our community, newcomers, challenge participants, contest winners, and more.
We would like to take this moment to say THANK YOU to our APPICS family around the globe!
Ever since the idea of APPICS was born in 2017, we have been operating without delegation and only very little SP to support our community. Nonetheless you guys have shown us continued support, posting content on APPICS even when the rewards were quite little and we are very grateful for that.
This journey has shown us that it's not about the monetary rewards, but about the people on the platform. To build a community, find new connections and make new friends is the most valuable currency!
Now with the delegation we finally received, we can give back, support our community, and are closer to onboard the masses than ever before.
---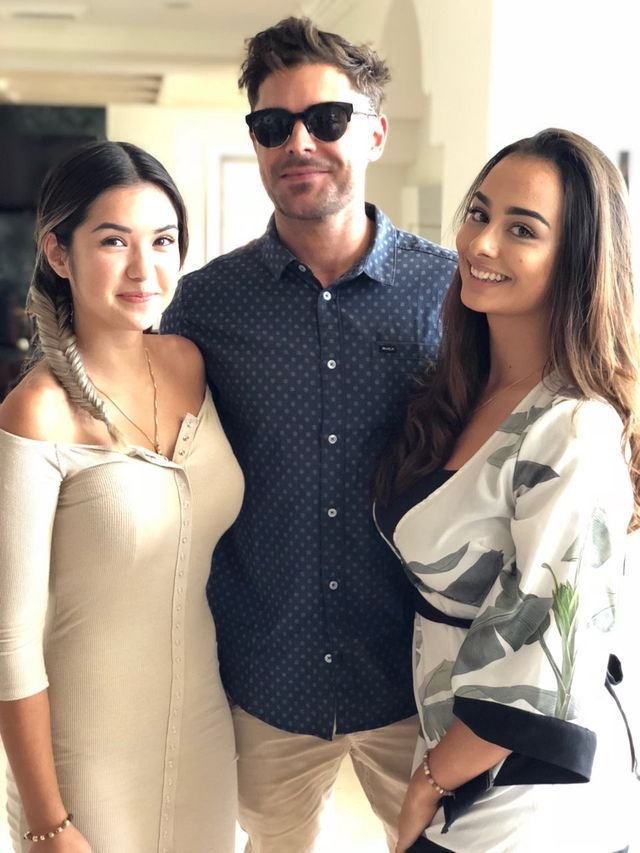 Zac Efron with APPICS team members @umaofficial and @agent
Zac has 42 million followers on Instagram, and is best known for his roles in: The greatest showman, baywatch, disaster artist, bad neighbors, dirty grandpa, and more.
Thanks to our incredible U.S. Team that is based in Los Angeles and has extensive connections to A-List celebrities and influencers in Hollywood, we were able to have a personal meeting with Zac Efron as he and other celebrities visited us at our home in Calabasas, CA.
We've introduced many artists / celebrities to the concept of Appics and the reaction during the presentation has been extremely rewarding for us.
Once they grasp the magnitude of this concept and how we are able to revolutionize the social media space, to bring more justice to the people and reward users from all over the world, they are excited to join and get involved.
Especially interesting for them is that celebrities are now able to directly earn from the support of their fans, and that their audience for the first time also gets rewarded for their support.
The reaction we got has been pure excitement and we've been growing our network of support continuously.
Some of you know, for the past years we've been on a global tour, establishing our Ambassador network, growing our team and bringing on board key players to help us realize the mission, to bridge the gap between the mainstream and blockchain space.
We'd like to use this opportunity to introduce you to some of our influencers who are already on board, as well as users that post high quality content and artists and raw talents that will become the new influencers born on APPICS!
Jayy Hancock
First we want to introduce Jay who is a successful dancer 🕺🏼, model and artist from Los Angeles 🌴. He has worked together with several artists like Justin Bieber, Janet Jackson and Chris Brown.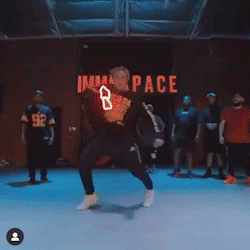 ---
Motionce
The next talent we want to introduce is freerunner 🤸🏻‍♂️and extreme martial artist 🥋- Mike aka Motionce!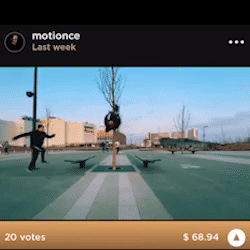 ---
Aleks.kiedrowicz
Aleks is an aerialist based in Las Vegas. She is the winner of Polands Got Talent and is now performing for the breathtaking circus show "Celestia" 🤸🏻‍♀️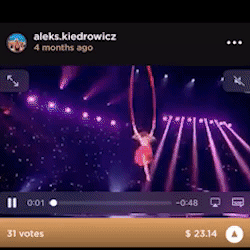 ---
Nickfry
Also influencer and professional tricking athlete, Nick, joined APPICS a while ago. His stunts and performances are mind-blowing 🤯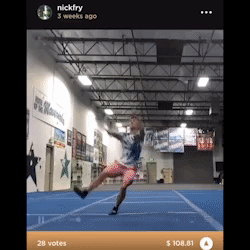 ---
Ely.ray
Ely is a singer 🎶and performer 🎤 signed by Tonhaus Records. Check her out on Spotify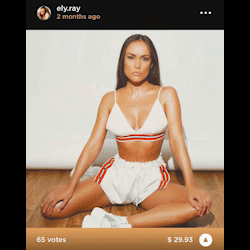 ---
Peter
Another user who we want to mention is best selling author, founder of Game Changers Academy and Forbes featured Entrepreneur - Peter Voogd!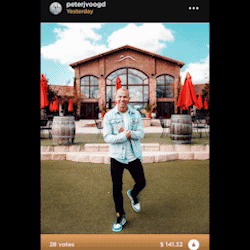 ---
Jasmine2403
Jasmine is a successful pole dance teacher, yoga instructor, 🧘🏻‍♀️ influencer and developed her own fitness and stretching program.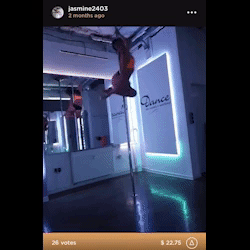 ---
Marioengels
Mario Engels is a German professional footballer ⚽️ who played for clubs like 1.FC Köln, FSV Frankfurt and many more.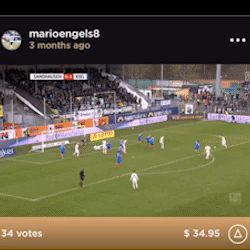 ---
Joythailia
Joy is a model and traveller ✈️ from Thailand, living in Germany. She spreads APPICS to her community and we´re looking forward to future collaborations.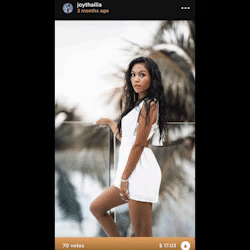 ---
Dniceworld
Also creative director, actor, and dancer, Dennis Somuah is a part of the APPICS community. He has worked together with Beyonce, Mariah Carey, Sarah Connor and was on stage for the BEAT IT tribute show in Germany, Austria and Switzerland.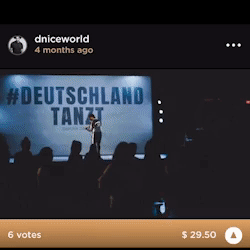 ---
Lissi
Lissi is a German model and influencer and entertains her audience with stunning shots traveling the world.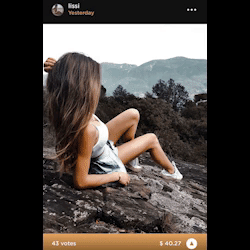 ---
Omerpsd
Ömer is a professional photoshop designer and art director. His artworks have a touch of irony and talent which makes his content so interesting and unique.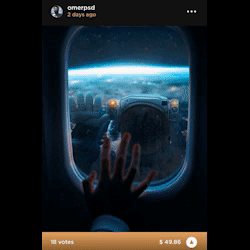 ---
Deadlygames
Deadly Games is called the best dangerous act in the world, America´s Got Talent finalist, he received the golden buzzer from Heidi Klum and is the winner of Poland's Got Talent. He currently also performs at the breathtaking show "Celestia" in Las Vegas.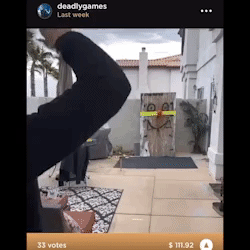 ---
Katery12
Katery joined APPICS a while ago and is constantly spreading the word about APPICS. She is an artist, model and filmmaker from Mexico now living in Los Angeles.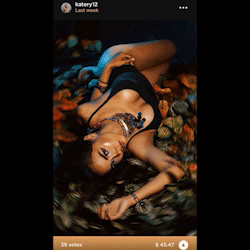 ---
Julian.pagel
Julian was introduced to the crypto space a while ago and is now sharing his stunning shots on APPICS. He became Swiss national champion 2019, is a sports athlete and content producer.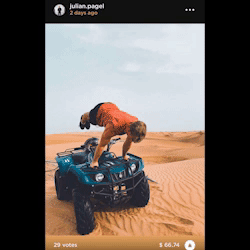 ---
Danielbamdad
Daniel joined APPICS from the beginning on. He is an international fashion model for the biggest brands like Philipp Plein and Vivienne Westwood, and appeared on the successful TV series "Austrias Next Topmodel" as judge .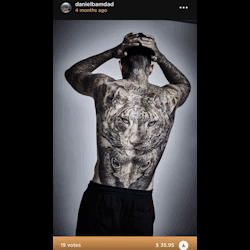 ---
Tanya Jane
We have talents from around the globe who are spreading APPICS on other platforms. Tanya is a talented dancer, fitness coach and entertainer from Australia living in Los Angeles, California.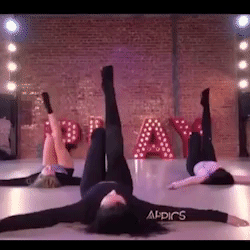 ---
Ozangonen
Ozan Gonen is a turkish motion designer that creates incredible content with visual effects.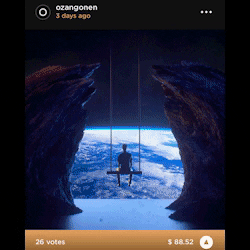 ---
Bigwillsimmons
Will Simmons is a talented dancer, choreographer, actor and entertainer based in Los Angeles, California. He plays "Travis" in the movie "Next Level", was a part of the successful web series "Teens React", joined the new generation of Mouseketeers on Disney´s Mickey Mouse Clubhouse and has worked together with several choreographers such as Wildabeast Adams and many more.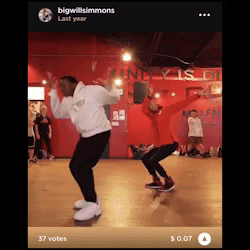 ---
Delkrim.off
APPICS welcomes all kinds of talents. Delkrim is professional dancer and Bboy ( Breakdancer ) from Côte d'Ivoire!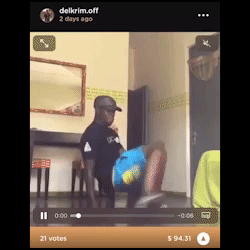 ---
Donaldsonsackey
Donaldson is a former professional football player, entrepreneur, fashion designer and architect.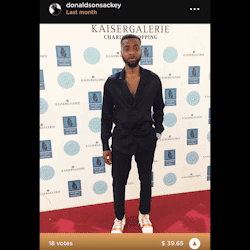 ---
Cellxne
Celine is a visual merchandiser and Instagram model.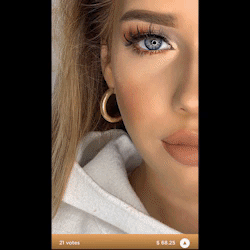 ---
Darinolien
Darin is not only a part of the APPICS team, he is also the global health ambassador for APPICS, entrepreneur of health and green tech, best-selling author and superfood hunter. He is traveling the world to find the most nutritious indigenous ingredients and bring them to the market, keeping the business sustainable and fair for the local farmers.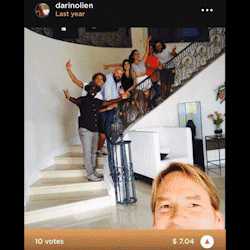 ---
Richard Büttner
Richard Buettner is a german Entrepreneur, Consultant and Brand Strategist. He is a pioneer in the influencer marketing and affiliate marketing scene in Germany and his sales bring in millions of dollars in revenue a year.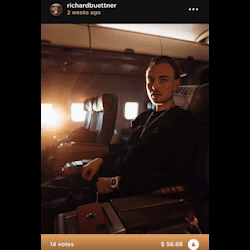 ---
Aliya Janell
Aliya Janell is a power woman. She started as a professional dancer and choreographer in Los Angeles and developed into a successful entrepreneur with her own brand Queens n' lettos. She has choreographed several shows and music videos for Nicki Minaj, Tank, Tinashe and many other artists.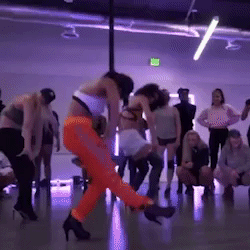 ---
Ambassadors
A big THANK YOU to our Ambassadors, from all over the world for believing in Appics and mobilizing your region to join Appics, always welcoming new users, translating our articles and videos, creatively collaborating on challenges and much more.
With your help APPICS becomes a global movement.
Here are only a few Ambassadors we would like to highlight, whose efforts stood out:
@mauriciovite (Mexicó🇲🇽), @toushik (Bangladesh🇧🇩), @psyvel (France🇫🇷), @tatiana21 (Ukraine🇺🇦), @steferretto (Italy🇮🇹), @samgiset (Venezuela🇻🇪), @danielschmunk (Germany🇩🇪), @charline.cherie (Germany🇩🇪), angelodaflos1 (Greece🇬🇷), Onur (Turkey🇹🇷), @yuriy.stakhiv (Switzerland🇨🇭), @hilarski (Panama🇵🇦), @anahilarski (Panama 🇵🇦), @hauptmann (Spain🇪🇸), @ced000 (Nigeria🇳🇬), @mammasitta (Austria🇦🇹), @michaelchijioke (Nigeria🇳🇬), @joshuaedoja (Nigeria🇳🇬), @kilatunzii (Nigeria🇳🇬), @hungryharish (India🇮🇳), @bateren (Nigeria🇳🇬), @socalsophie (USA🇺🇸), @deadlygames (USA🇺🇸), @elteamgordo (Mexicó🇲🇽), @fycee (Philippines🇵🇭), @extalifestyle (Philippines🇵🇭), @feanor11 (Serbia🇷🇸)
Are you interested in becoming an Ambassador, representing APPICS in your region ? Apply here
Also if you want to learn more about the Ambassador program, feel free to reach out to our Ambassadors or Admins on Telegram.
---
Win APX with our #StayHome Challenge!
Due to the current situation, with most people around the globe being advised to stay home and not go out, we decided to start the #stayhome challenge on APPICS!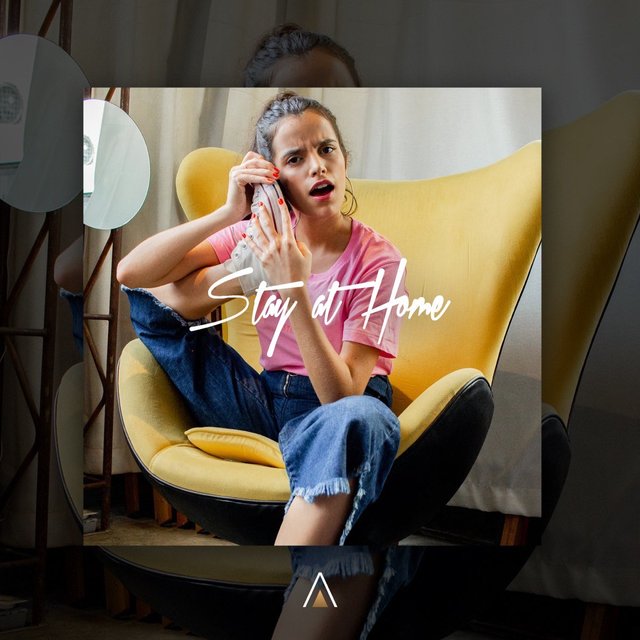 With this challenge, we want to show users that being in quarantine doesn't have to be boring - you can make it FUN!
The challenge is being held by the APPICS team, in close collaboration with our APPICS ambassadors around the world. Special thanks to @mauriciovite for translating and spreading the challenge in our spanish-speaking community!
Learn more about how to participate in the challenge here
If you have creative ideas for future challenges, let us know and we might support it!
---
Join Our Team
Also, if you're a developer, marketing expert, brand designer, writer, translator, digital artist or have other valuable skills and would like to join the APPICS team REACH OUT: [email protected]
The APX Token Live On Exchanges
APPICS is built on a Dual-Blockchain solution with both EOS and Steem - that means that both EOS-based APX tokens and Steem-based APX tokens exist.
Steem-based APX tokens are tradable on steem engine, while EOS-based tokens are tradable on newdex!
APX tokens can be switched from STEEM to EOS and from EOS to STEEM through our custom gateway. Learn more about our how to trade APX tokens here
---
APPICS On CoinGecko
Did you know? APX is listed on @coingecko !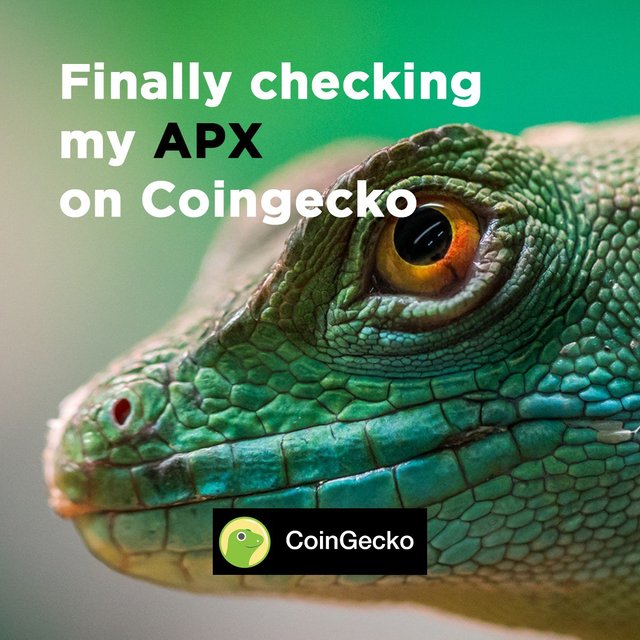 With over 7000+ Cryptocurrencies tracked across 400+ crypto exchanges worldwide, Coingecko is one of the most popular tools and contains the largest collection of unbiased crypto market data, actionable insights, news, tools, and more in one place.Comprehensive & Powerful! View your APX tokens on CoinGecko's Crypto App
https://www.coingecko.com/de/mobile
APPICS On Wombat
Appics is also listed on Wombat! Wombat is a mobile wallet for iOS and Android that allows users to get a free EOS account, find the best dApps and manage crypto assets safely.

When you install the wombat app or browser extension, you can login with your EOS account or create a new one for free! The process is simplified so you don't need to worry about staking your EOS for CPU. Wombat also offers 5 FREE transactions a day.
Then you can buy some APX tokens on newdex or send them over from steem engine, and once you have them on your EOS account you will be able to view and manage them in your wombat wallet as well!
---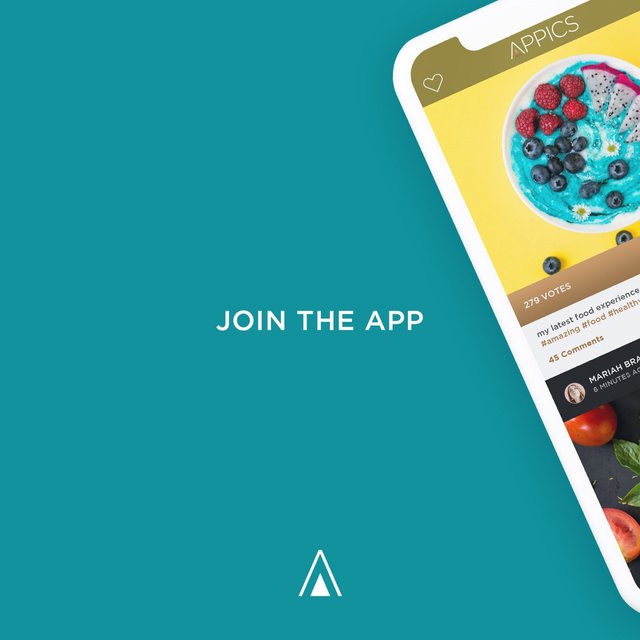 Are you an APPICS tester yet?
If not, please visit ios.appics.com if you're an iOS user, and for android users softlaunch.appics.com to download the APPICS app. Or visit account.appics.com to create an instant APPICS account including SP and APX power!
Once you have downloaded APPICS, you can login directly with your steem account and private active key!
---
If you have any questions about APPICS, you can ask our admins on Telegram:
Official APPICS Group
APPICS - South Korea
APPICS - Deutschland
APPICS - Russia
APPICS - Nigeria
APPICS - Bangladesh
APPICS - South America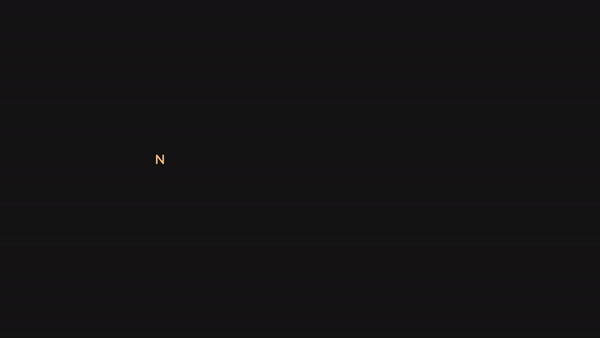 www.appics.com
---