📣 APPICS Mainnet is Live! 📱 NFT Marketplace, Metaverse & Future Outlook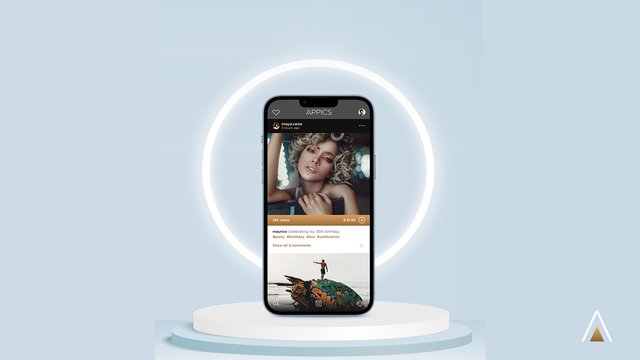 Read this Update to learn more about the latest developments at APPICS, how to download the APPICS mainnet app and perform the tokenswap from steem, what's in store for APPICS in 2022, how we are integrating NFTs and the Metaverse and more!
---
Dear STEEM Community,
We are happy to present a major update today, namely that the APPICS Mainnet has launched and the APPICS App is publicly available on the Google Playstore.
How to download the APPICS Mainnet
Download APPICS for Android from the Google Playstore: https://bit.ly/appicsandroid
Download APPICS for iOS via Testflight: https://testflight.apple.com/join/2X3V5HpQ (The APPICS app will also be public on the iOS App Store soon, stay tuned! You can always get the latest download links from linktr.ee/appics)
How to get started on the APPICS Mainnet
Sign up for a new APPICS Account
Create a new blockchain wallet
Make sure to save & back-up your keys!
Request the tokenswap to receive your previously earned APX tokens
Setup your profile
Discover and upvote content
The Mainnet update includes:
New Registration Process
Tokenswap functionality
Integrated wallet with short-cut
New wallet features: direct transfers, delegation, history & more
Ability to edit & delete posts
Improved Voting UX
Improved Speed and Performance
Various bug fixes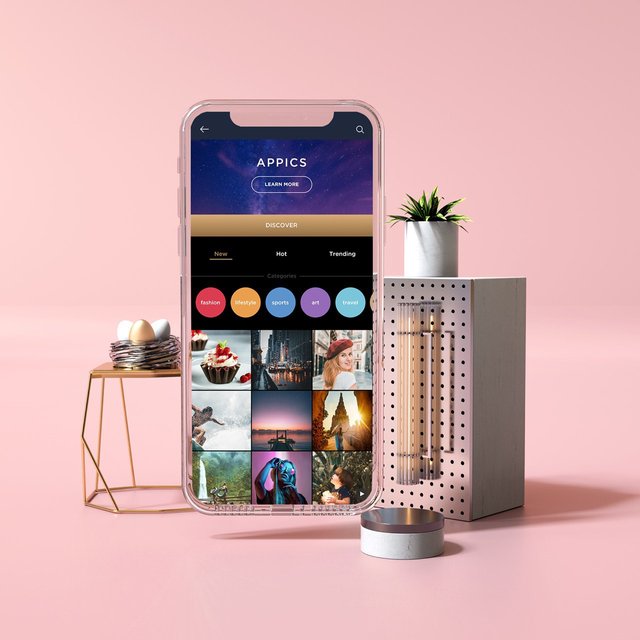 ---
Presentation at BLOCKCHANCE and Future Outlook
In December 2021, APPICS Co-Founder Uma held a talk at BLOCKCHANCE, one of Europe's largest conferences for the blockchain and crypto space.
Watch the video below to learn more about the APPICS ecosystem beyond the app, our different departments, plans for 2022 and the future, building inside the metaverse 🤖, our NFT marketplace and more 💥
Stay updated on all things APPICS
➡️ Find all our APPICS Links here: https://linktr.ee/appics
➡️ Website: www.appics.com
DOWNLOAD APPICS 📲❕
We are LIVE on the main-net!
🔸iOS: https://testflight.apple.com/join/2X3V5HpQ
🔸 Android: https://bit.ly/appicsandroid
🔎 REPORT BUGS HERE ⬇️
Bugs are still to be expected to please report any bug/crash you encounter in this form, including your device info and a screen recording: https://forms.clickup.com/f/q6bx6-141/C5S62A1C6DJNNRAMP3
The more bugs are reported in detail, the more you help our developers to improve the app! 🤝
Follow APPICS on Social Media 📱🌎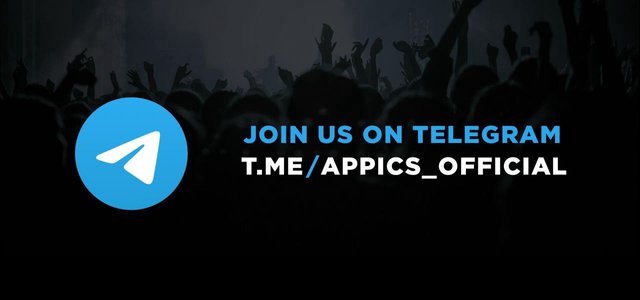 Join our community on Telegram:
🌟 Main: https://t.me/appics_official
🇰🇷 https://t.me/appics_southkorea
🇩🇪 https://t.me/appics_deutschland
🇳🇬 https://t.me/Appics_nigeria
🌎 https://t.me/appics_southamerica
🇧🇩 https://t.me/Appics_Bangladesh
🇮🇹 https://t.me/appics_italia
🇷🇺 https://t.me/appics_russia
🇮🇩 https://t.me/appics_indonesia
🇵🇭 https://t.me/APPICS_Philippines
🇨🇭 https://t.me/appics_switzerland
🇪🇨 https://t.me/appics_ecuador