Take charge of our spending .rNetwork is Revving the engines and getting ready to take this show on the road to bring the Charter Membership opportunity to all of our friends across the globe. power
join Ben
JOIN NOW for only $38 using the promotion code (revvcard) promotion that ends June 15th
How to Get Started
​
First time hearing about this click Ben
Pay a $38.00 Enrollment Using the promotional code (revvcard) lower case
$38/month Subscription to the discount web portal
Become a founding member and get 10 in the (PEN) personal enrollment network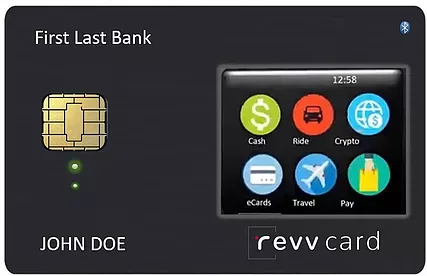 ​
​
​
What do you get for your subscription:
​
Discount web portal with discounts at over 375,000 (and growing) merchants World Wide (Will most likely save more than $38/month here alone!)
A position in a 3X10 forced, auto-filled matrix where you can earn, (on top of your savings), a residual income, while you await the launch of the actual RevvCard itself.
​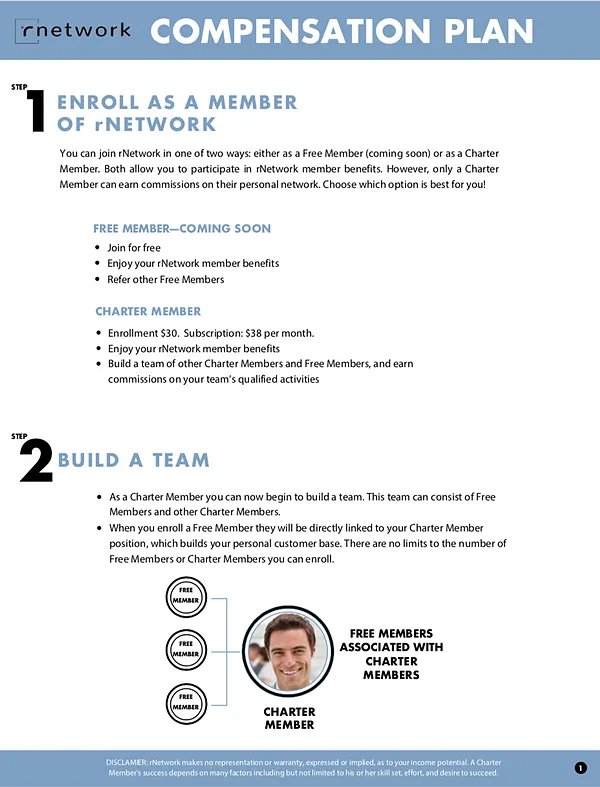 ​
Once the card is issued:
​
We shall also receive a commission anytime anyone in our organization uses their RevvCard.
The opportunity to refer non-monthly paying customers referrals, receive $25 (one time), and a commission every time he/she uses his/her RevvCard.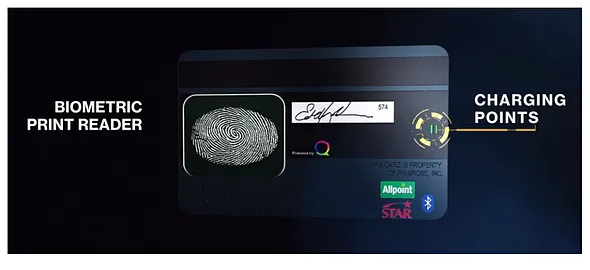 ​
ASK YOURSELF THIS IS $38 A MONTH WORTH
​
Saving money while shopping
Positioning myself in front of a potential avalanche of members/App users.
Receiving commission while others save money
And even better, being out in front of a card that has the potential of possibly becoming a house hold name.
​
What makes us different from other digital cards?
Revvcard serves as a debit card attached to a Digital Bank Account that has all aspects of a regular bank account PLUS: ​
Has heightened security,
Revenue sharing on merchant fees,
Can serve as a payroll card for business owners
Card is accepted almost anywhere visa/Mastercard is accepted anywhere in the world, this includes using ATMs Worldwide via STAR/PLUS/CIRRUS
Some of the features of the card
1.73 inch OLED Touch Screen
Dynamic EMV Chip
Biometric Fingerprint Reader
Charging Points
MIC
Speaker
Bluetooth
​
rNetwork OverView
Meet the leaders


Richard T. Smith
A direct sales visionary. Over the past thirty years Richard has designed multiple compensation systems moving well over eight hundred million dollars of products, services, and consumer goods in nearly every country throughout the world. From his earliest years in the industry Richard's commitment to creating leveled value for each direct sales member is unparalleled. His tenacious battle to create clear, concise, achievable systems that benefit the individual striving to create a better standard of living for themselves and their loved ones, is the legacy of his career. He and a partner created the first publicly traded internet shopping service on the world wide web. Multiple successful individual careers were launched in a variety of emerging technology fields as a result of the experience with World Internet Marketplace.
He has successfully launched four different companies with cumulative revenues of a billion dollars in sales. Richard is a highly sought after corporate executive, bringing his unparalleled ability to think outside the box, develop new concepts for market, and an unwavering commitment to create value. Richard is dedicated to fostering innovation in business and clearly sees the power of Internetwork Marketing and the currency that fuels it.
​
Troy Muhlestein
Spent the first 20 years of his working career in the manufacturing segment of Corporate America with a Fortune 500 company as a production manager, project engineer, and executive management. He has been on a mission to build a company that offers true value and an honest opportunity for the members to participate and benefit from the organization's collective efforts. With those guiding principles, he founded one successful company in 2009 and then another in 2016, based on the idea that a company can be a win, win, win—that by making the members the primary focus, the member, the strategic partners, and the company all win.
Roger Taylor
has been in Executive Management and Marketing for over 23 years. After graduating with his Master's Degree in 1995, he took an entry level position for a Fortune 500 company, quickly working his way up to a Regional Director position, overseeing 14 facilities and 150+ employees. He then spent the next 15 years as an entrepreneur, running 3 successful businesses, one of which was recognized in 2002 as the fastest growing business in Utah. His most recent 5 years has been spent back in corporate America, holding the position in NASCAR sports marketing as a Senior VP of Marketing and Strategic Alliances. At NASCAR he worked directly with Fortune 100 and 500 companies on multi-million-dollar marketing campaigns with TV Networks FOX and NBC and developed some of the largest charitable strategic alliances in the sport with the Boy Scouts of America, Stand Up 2 Cancer, and the American Cancer Society.
​
Kevin Wiscombe
Spent 18 years in the mortgage and finance industries. During the real estate boom from 2003 to 2008 he owned a mortgage company with offices in seven states and over 150 employees where he oversaw recruiting and training as well as new business development. His greatest asset is his network of entrepreneurs and business owners around the globe and ability to engage them in a variety of investment and business-related ventures. He has extensive experience in Business Development and Capital Acquisition. Kevin has worked with numerous national clients with some of the largest seminar companies in the world who represent the biggest celebrity brands in real estate investing. Kevin managed an in-house private money lending program with over $100 Million in loans on the books and secured a $28.3 Million warehouse line of credit for the company. In 2015 he founded inMarketiQ, a big data company providing custom audience data and analytics to fortune 500 companies. This led him to investigate the cryptocurrency and blockchain industry.
​
Trent Walker
Founder and CEO of Netchain Squared (netchain2.com). Trent has been referred to as a leading payment expert by The Wall Street Journal. Trent brings 15+ years of multifaceted experience from startup to operational scale in finance and FinTech. A former senior leader in Google's global financial operation, overseeing financial operations (AP and AR) and payments in NA, LATAM, and EMEA. Strategy leader for arvato - $6B FinOps & FinTech arm of Bertelsmann. Trent is a dynamic and inspirational leader.. He holds degrees in Business, Communication, and Executive Leadership, with additional post graduate studies in Corporate Finance and Six Sigma.
​
Jon Holbrook – Chief Executive Officer & Chairman
As a leading expert on finance and capital structure with decades of senior management experience, Mr. Holbrook specializes in finance management, deal structure, private equity, and raising capital. Prior to Method Group Management, he was the co-founder and managing partner in a direct sales company that went from start-up to over one-million affiliates in less than five years. Mr. Holbrook was the co-founder of a real estate operating company overseeing accusation of portfolio assets. Additionally, Mr. Holbrook was the founding member of a bridge capital firm and president of a management company operating multiple McDonald's restaurants and real estate holdings.
​
Terry K. McEwen
"I am truly excited and humbled by the exceptional governance and executive team committed to this banking enterprise."
Terry served as the Director for the State of New Jersey Department of Banking & Insurance, appointed by the Governor and confirmed by the State Senate. He regulated the safety, soundness and integrity of a $170 billion finance industry in the state of New Jersey — the U.S.'s most densely populated state — including banks, credit unions, insurers and other related services. During his tenure (2006-2010) which included the global financial crisis there was net growth in the number and health of banks (unlike the rest of the country) because of the business friendly culture and regulatory processes instituted under his direction. Terry is a Trustee for Rider University and serves on several other boards and advisory panels. He has more than 35 years of hands on experience in all facets of banking from national/state regulatory legislation to head of operations. He is passionate about financial education for minorities and underserved communities.
​
Peter R. Rancie
"I am satisfied that under the leadership team we have assembled and business plan we have researched and tested, the bank experience of our partner entities will be outstanding." Peter is an Australian who has traveled widely and led successful enterprises in Australia, the USA, Asia, and Europe. He presently divides his time between his hotel/resort investments in the Rocky Mountains and the down to earth business of banking. Peter brings a wealth of international financial services marketing, branding, customer aggregation and acquisition experience, both as a business strategist and chief executive with decades of practical hands-on leadership experience. He has spent more than 35 years as a media professional in his own enterprises and working at the senior level of major global and national brands. Of particular relevance to this enterprise is his experience at implementing consumer and business to business campaigns for major banks and insurance companies that (a) positively influenced their market perceptions and (b) added many billions of dollars in retail deposits and funds under management.
​
Craig Sanders
Craig is a former U.S. Army Military Officer who served his tenure at Fort Knox, KY, as an Armor Officer while commanding M-1 Abrams Tanks.
He earned his Bachelor of Science degree in Marketing/Management from Siena College, Loudonville, NY. Craig is a co-founder of Hybrid with a strategic focus on all business development, portfolio acquisition opportunities and strategic relationships. Craig has been involved in the Private Wealth Management of numerous UHNW individuals as well as the establishment of a very large private family office with capital of over $100MM in equity; he has been involved in numerous syndications as a result. He has been involved in the inception, capitalization and launch of several multi-million-dollar large-scale franchising ventures and was also responsible for assembling a team that led to one of the largest transactions in Dunkin Brands history by securing the exclusive development rights to Buffalo, New York, Las Vegas, NV, Houston, TX, and Greenville, SC (i.e. Master Developer of over 200 locations). He has been instrumental in the development and capitalization of numerous "startup" companies in a variety of successful ventures such as MobileAccess Networks, Mesh Networks, and Accelera Wireless while deploying over 1,500 cell towers throughout the US and billions of dollars of network infrastructure. Craig has extensive experience at strategic planning and business development for various companies, helping the companies develop executive management teams, marketing models, strategic business plans and financial models through the early stages of capitalization and launch. Craig has raised millions of dollars in private equity financing to fund several emerging growth start-ups and played a strategic role in building the organizational infrastructure.
​
William Flury III
William — Bill — is a seasoned and successful C-Level Executive, President, and CEO with over 30 years of experience as an officer of private and public companies.
He brings a wealth of experience to boards in structured finance and strategic approaches to highest valuation and global strategic growth. He is accomplished in mergers and acquisitions, initial public offerings (IPO's / ReIPO's) and management buyouts (MBO's) in the USA and abroad. He specializes in creating major market paradigm shifts with emerging technologies. He is a Partner/Advisor for Wirthlin Dentons, a global strategic advisory, mergers, acquisition, and investment firm. He has architected and helped secure funding of over $2.0 billion in venture debt and equity for several companies. His expertise and fundraising prowess have been applied to various companies in their sales distribution, marketing and business development units. He has led the "go-to-market" teams across hi-tech hardware and software, mobile infrastructure, and other market sectors. He is aligned with some of the largest strategic partners globally to leverage distribution, joint ventures and buy-outs (MBO and M&A), looking for global IP to expand their strategic portfolios. Bill is a co-founding partner of Hyperion, a cryptocurrency ICO/ITO advisory and integration firm, and he is a co-founding partner and member of the board of Hybrid Financial Holdings Corp.
REVV IT UP ! Revvcard reviewrNetwork review