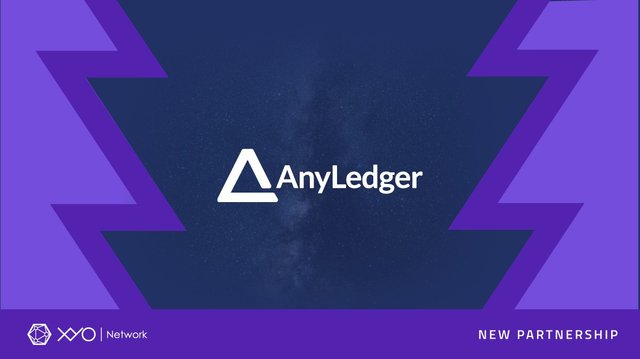 I'm very excited about the internet of things and the opportunity it brings, its estimated about 50 billion devices will be connected by 2050 – connectivity is one of the opportunities IoT brings to the table, but the real value lies on the devices being able to communicate, interact and automate themselves.
The real value of the internet of things lies on the ability of the connected devices to automate and get rid of manual operations, the real value lies on the ability of devices connected on the internet of things being able to transact on our behalf's such as a smart fridge being able to order fresh vegetables for us. Automation of devices in the internet of things is what will bring value to the connectivity ability of our devices.
With almost the world connected automation is a solution towards deployment of millions of devices to process transactions and automate operation processes without the need of manual management. Manual management is slow and time consuming and cannot be applied to the internet of things. Internet of Things (IoT) Can leverage the use of blockchain technology smart contracts towards automating and connecting devices in a secure, private and autonomous ecosystem.
══════════════════════════════════
One of the projects working towards making internet of things connectivity a reality is Anyledger which is powered by blockchain technology. Anyleder is building an embedded wallet that will be compatible with devices on the internet of things to allow them to interact with the blockchain in an autonomous process.
Through Anyledger, smart devices will be able to communicate, collaborate and transact in an autonomous process that is pre-negotiated using the smart contracts.
AnyLedger: Connecting the physical world to the blockchain
══════════════════════════════════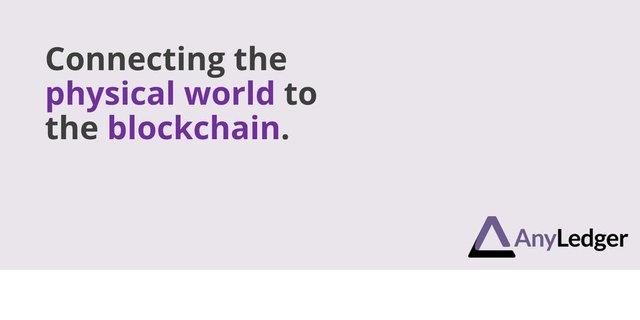 Anyledger solution is to build an embedded wallet that will be integrated in our devices, the embedded wallet will be programmed to transact, communicate and collaborate with other devices connected on the blockchain in autonomous process. The embedded wallet will be a solution to companies and businesses without the resources to build their own blockchain and wallets to make use of already build blockchains and wallets that are secure for integration into their businesses.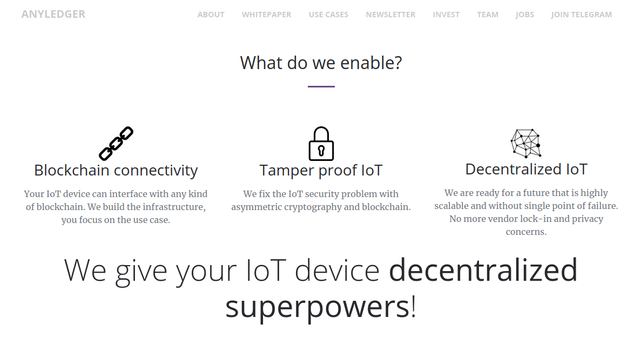 Anyledger is adding value to the internet of things by allowing devices to automate and connect in the blockchain. Through the use of smart contracts devices will be able to execute transactions based on pre-set arrangements and allow collaboration of connected devices in a decentralized environment.
AnyLedger: On blockchain and its integration with IoT - Challenges and opportunities.
══════════════════════════════════

Anyledger is optimizing internet of things processes through effective operational processes, through blockchain technology – devices connected through Anyledger will be able to communicate and validate transactions before they are executed. Smart contracts will be able to automate the processes where authentication, authorization and validation of processes and storage of records in the immutable distributed ledger.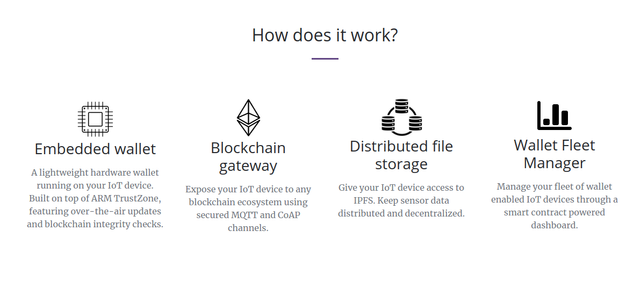 Anyledger will allow devices connected to the internet to collaborate through blockchain technology where processes are automated and effectively transact in a global decentralized environment.
The blockchain is always connected to the internet and forms a reliable online ecosystem where we can host the internet of things ecosystem, Anyledger will also allow machine to machine communication, collaboration and transactions through the use of smart contracts in a process which can be fully automated for use in industrial settings.
Conclusions.
══════════════════════════════════

Anyledger bridges the gap that would exist in the Internet of Things (IoT), Anyledger is secure and adds trust in a decentralized environment where processes are automated without the need of human and third-party reliability.
Through the use of blockchain technology, Devices will be able to validate, execute and process transactions through smart contracts.
══════════════════════════════════
For more information about AnyLedger, applicability and how it is making it possible for internet of things to collaborate, please explore the projects website, whitepaper and social media pages in the reference section below.
References.
══════════════════════════════════
Website: http://www.anyledger.io/
Whitepaper: http://www.anyledger.io/#whitepaper
Ann Thread: https://bitcointalk.org/index.php?topic=4771404.msg43091035#msg43091035
Facebook: https://www.facebook.com/anyledger/
Twitter: https://twitter.com/anyledgerio
Telegram: https://t.me/anyledger_announcements
Github: https://github.com/AnyLedger/
══════════════════════════════════
Author: jamesndungu1
BitcoinTalk Profile: https://bitcointalk.org/index.php?action=profile;u=1856049