Anxiety
This blog is all about my life experience on having anxiety at a young age. But first lets define anxiety. Well according to " Google " anxiety
is a general term of several disorders that cause nervousness, fear, apprehension, and worrying. These disorders affect how we feel and behave and can cause physical symptoms.
Now let me begin a little story back then.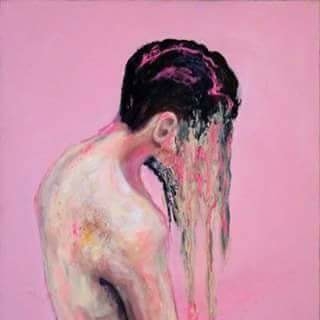 As what I stated above this is about my experience on having this mental illness for about sometime now. Let me take you about 2 years an a half ago where it all started. It was a nice Friday morning when I was invited to my girlfriends house for a get together since her mom got home working from abroad. It was all good we having fun, talking about my girlfriends childhood memories, me being legally accepted by her mom to come and visit her every time I want. And then at the afternoon I went home prepared my stuffs and went to school. As I was attending the class there was this little announcement where there would be a recital on the Special Program in Arts where they would have this little play showing their talents what they are honing for about 3 years in high school. So since my gf and I are on the same school I asked her mom about bringing her at that time of the night to watch the recital. It was all good, the performances lots of ethnic dances, cultures and stuffs. And then this little dude came with a guitar playing " Forevermore " it was a song for couples as my gf was beside me it then started a moment she leans on my shoulder and sways with the song. We didnt knew that it would create this shadow looking like we were kissing, we got spotlighted as it was like the song was meant for us. It was embarrassing for us, us of all the couples who were at that event being spotlighted. Monday came someone told dad and then dad told mom and mom told my brother. My mom started to scold me ( didnt knew wrong information would spread throughout the school like we were having sex and stuffs. Like how would we be able to do it there ? Too much crowd and we were beside with many people ) as mom scolded me it then came up to my head, "suicidal thoughts" being rejected as a son to my parents and as brother to my brother it was all depressing my dad keep on visiting me in my room, having no appetite, crying in shame, walking in shame at school. The false stories then reached out the parents of my gf, it was all wrecked/destroyed my life her life. I started then putting beside knifes on my bed, scissors any sharp object just to end my life. I communicated with my aunt we talked I cried because even tho we were apart we were like talking in front. That time where I think all was lost was the point of maturity for me. This words of wisdom that shook my heart " Every tears the would fall from your eyes has its value " this 11 words changed me from being suicidal to being strong and live on.


That being said I still get anxieties. I overthink on small things, sleepless nights and sometimes I think of myself as a crazy person. The ones the helps me calm are music, movies, or anything that would entertain me away from my problems. If you're still asking yourself why I have told you about what happened to me 2 and a half years ago it is simply the moment where it triggered my anxiety that realization that the world isnt full of flowers and rainbows
( got this one from trolls :D )

Thats it Steemians !
My life experience on having anxiety.
Photo Credits:
https://steemit.com/art/@aridamus/deep-dream-7
https://www.facebook.com/AnxietyOFC