Video 1
Video 2
Due to YouTube video length restrictions, Part 6 is split into two videos. The sections in the first video are shown below with their accompanying times in the video.
(1) @ 1:34 - Important Links and Notes
(2) @ 5:45 - Introduction
(3) @ 8:37 - Table of Contents
(4) @ 55:56 - #MESExperiments Science Experiments Video Series
(5) @ 58:08 - General Notes on Scientific Exploration
(6) @ 1:06:01 - Clearing Eric Laithwaite's Name
(7) @ 2:25:11 - Eric Laithwaite's Unconventional Interpretation of Newtonian Mechanics
(8) @ 3:06:30 - Cambridge University's Bogus Fake Science and Coverup of Gyro Magic
(9) @ 4:04:00 - TOP SECRET: The Movie Inception and Spinning Tops
(10) @ 4:07:06 - Overview of Conventional Physics Regarding Spinning Tops, Gyroscopes, and Objects in Rotation
(11) @ 4:52:03 - Overview of Newton's Laws and Einstein's Relativity
(12) @ 5:28:39 - Owen Liang's Gyro Space Top Proves Spin Angular Momentum is an Illusion
(13) @ 7:06:33 - INCEPTION IS REAL: Are We Living in a Dream?
(14) @ 7:07:36 - Exploring Owen Liang's Many Unnecessary Accounts
(15) @ 9:00:10 - Owen Liang's Battle with Wikipedia
(16) @ 9:19:47 - Francis McCabe and Gyro 1000X+ Torque Over Unity!
The following sections are shown in the second video.
(17) @ 0:00 - Inertial Propulsion and Inertial Lift are Facts of Life
(18) @ 52:58 - Tippy Tops and Phi Tops Demonstrate Rising with Spin Axis Change
(19) @ 1:54:32 - The Amazing and Underappreciated Gyrocompass
(20) @ 2:50:48 - The Concept of Inertia and Coherency
(21) @ 3:03:39 - Overview of Mainstream Clueless Science Regarding Gyroscopes and Objects in Rotation
(22) @ 3:45:51 - SUMMARY OF MY SELF-APPOINTED PHD
(23) @ 5:10:57 - MES DUALITY BREAKTHROUGH CONCEPT
(24) @ 5:53:35 - AREAS OF FURTHER RESEARCH
(25) @ 7:37:52 - Exploring the True Nature of Gravity, Mass, Magnetism, Electricity, Light, and Reality
(26) @ 7:48:05 - David LaPoint's Primer Fields, the Ferrocell, and Ken Wheeler's Magnetism
(27) @ 10:29:19 - THE TO KEY GYROSCOPIC MAGIC IS 'COUNTERSPACE'
(28) @ 11:05:58- True Magnetism and the Interconnectedness of All Things
Stay tuned for #AntiGravity Part 7!
---
Watch Video On:
DTube:

BitChute:

YouTube:
Download my PhD:
Full #AntiGravity Video Series: https://mes.fm/antigravity-playlist
---
View PhD Below
View All Parts
Part 1: https://steemit.com/antigravity/@mes/antigravity-part-6-video-1-objects-in-rotation-defy-mainstream-physics-mes-duality-concept
Part 2: https://steemit.com/antigravity/@mes/antigravity-part-6-objects-in-rotation-defy-mainstream-physics-mes-duality-concept-notes-2
Part 3: https://steemit.com/antigravity/@mes/antigravity-part-6-objects-in-rotation-defy-mainstream-physics-mes-duality-concept-notes-3
Part 4: https://steemit.com/antigravity/@mes/antigravity-part-6-objects-in-rotation-defy-mainstream-physics-mes-duality-concept-notes-4
Part 5: https://steemit.com/antigravity/@mes/antigravity-part-6-objects-in-rotation-defy-mainstream-physics-mes-duality-concept-notes-5
Part 7: https://steemit.com/antigravity/@mes/antigravity-part-6-objects-in-rotation-defy-mainstream-physics-mes-duality-concept-notes-7
---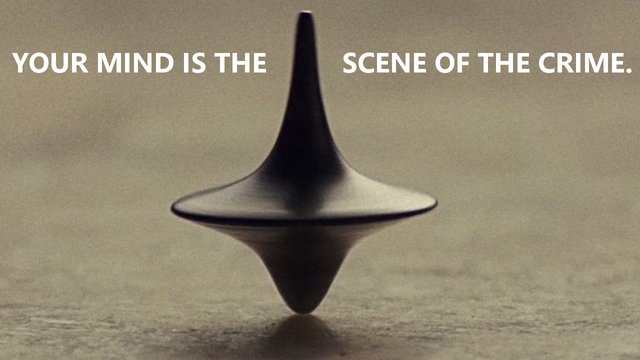 Ken Wheeler's True Magnetism Theory
Ken Wheeler is one of the most eccentric and overly talkative people on the internet. Most of his time he is ridiculing mainstream "particle physicists" whom he refers to as "atomists" or even disrespectfully refers to mathematicians as "bean counters". Other times he is discussing photography and arguing about the latest camera technology. But interspersed between all of these incoherent rants, are quite frankly the closest (public) explanation as to the true nature of magnetism. But unfortunately, he over focuses on his despise of famous mainstream scientists, especially of Albert Einstein and Richard Feynman, instead of making his findings more comprehendible or coherent.
He has hundreds of videos on magnetism on his channel "Theoria Apophasis".
https://www.youtube.com/user/kathodosdotcom/search?query=magnetism
Retrieved: 30 April 2019
Archive: http://archive.fo/s3lkk

MES Criticism of Ken Wheeler's Incoherent Rants Both in his Videos and his Book on Magnetism
Ken outlines his theory on magnetism in his book "Uncovering the Missing Secrets of Magnetism". But even in this book, he dedicates far too much text to trashing mainstream science while incoherently and sporadically making out-of-context statements with out-of-place definitions thus making it unnecessarily difficult to comprehend what in the world he is talking about! And all the while he repeats the same line that magnetism is so "simplex" that even a child can understand. Had I not already known that mainstream science falls short, and instead came across Ken's works beforehand, likely I would've sided with the atomists…
Presentation of knowledge and character matter as much as the actual information presented.
If you can get in contact with Ken, please tell him to tone down the rhetoric and to present his work in a linearly logical manner with definitions appearing before conclusions made. Maybe then, he can apply his "Platonic retroduction logic" to humbly realize that his "discoveries" have been known and perfected, albeit without public disclosure, for far longer than he has cared to fathom.
Furthermore, an example of some of the most disrespectful rants by Ken Wheeler is shown in the following video where his nonetheless interesting concepts of creating vector force cancellation hence "anti-gravity" are minimized by his ridicule of not only mainstream science in general, but humanity in general, and even the only people that actually watch his videos: the "fringe", "conspiratorial", "free energy", "UFO", "New Age", and "Anti-Gravity" people which he denigrates in an incoherent rage.
Retrieved: 1 June 2019
Archive: http://archive.fo/R6wxY


Criticism aside, his unique character and mental toughness in the face of immense mainstream fake science and clueless "skeptics" attacking him for simply stating unconventional scientific theories, has given him the extra edge to persevere in the pursuit of coherent truth and with the ultimate judge being his very subconscious soul. And this truth may very well be the true nature of magnetism, gravity, electricity, and dielectricity; all of which are different expressions of the same aether.
https://ia802502.us.archive.org/31/items/magnetism1small/magnetism1small.pdf
Retrieved: 2 May 2019
MES Local Download Link: https://1drv.ms/b/s!As32ynv0LoaIh8Ag5IBf1AsZVVobFg

MES Quick Summary of Ken Wheeler's Theory of Magnetism
To put Ken's view of magnetism and universal physics in simple terms, I believe the following summary is adequate, at least for this section on areas of further research.
All is the aether (which he refers to as ether or simply just inertia). All visible physical phenomena and matter are a result of 4 aether field "modalities" or pressure mediations or ripples or motions in the aether; just like waves in water interfering constructively or destructively with other waves in water. These principle modalities are:
(1) Spatial or radiating outwards.
(2) Counterspatial or radiating inwards.
(3) Circular.
(4) Radial or moving linearly from a point.
These field modalities are illustrated in page 35 of his book.

These modalities are either "generating" thus compacting this aetheric pressure or "radiating" it outwards from a specific location or point source thus "rarefying" or releasing this aetheric pressure. The interactions of these modalities form the basis of all concepts of energy and matter; all of which leverage the aether as the fulcrum. These interactions are present in 3 fundamental field conjugate pairs of physical phenomena that make up the universe. Each phenomenon necessitates its conjugate.
(1) Spatial – Counterspatial
(2) Centrifugal – Centripetal
(3) Charge - Discharge
These interactions and relative combinations are illustrated in page 129.

Dielectricity: The Fundamental Counterspatial Field Modality
Much of Ken's theory hinges on a virtually unspoken of field modality; except in the case of forgotten true scientists such as Tesla, Dollard, Steinmetz et al, and which needs to be understood before trying to grasp Ken's magnetism. "Dielectricity" is the fundamental field modality and is defined as radial, centripetal, and counterspatial; essentially the aether in compression towards to a point source.
A good illustration of this concept is the amazing torus ring slinky.
Retrieved: 7 May 2019
Archive: http://archive.fo/EB6JS

The slinky is the aether.
The dielectric field modality is the inwards compacting of the slinky such that it has no volume. This state represents unmanifested "space" (i.e. counterspace), or increasing inertia, or mainstream "dark matter". A more accurate view instead of the flattened disk would be an infinite number of invisible points.

MES BOMBSHELL REALIZATION: Counterspace is Located in the Same Place as Thoughts and Abstractions
The notion of "counterspace" which has no "spatial" magnitude or volume yet underlies the entire visible universe was originally difficult to grasp, until I realized its equivalent: "thoughts". Everything we do, create, and make visible is based on ideas or thoughts "inside" our heads. But are these invisible thoughts actually inside our heads? Are the abstractions of love, fear, greed, or anger physically somewhere? They do exist, that is without question, because otherwise what other point is there to life?
A drawing is a manifestation of the image being thought of.
Thus feelings, ideas, concepts, and thoughts underly the entirety of the visible world but also are themselves the necessary tools to see, visualize, and makes sense of the visible world. But where are these invisible ideas located?
The visible is a manifestation of the invisible.
Actions are manifestations of thoughts.
Space is a manifestation of counterspace.

And vice versa.
The location of all things that don't have magnitude in the visible are located in counterspace.
The Torus Ring Slinky Analogy of the Aether and 4 Main Aetheric Fields: Dielectricity, Magnetism, Electricity, and Gravity
Magnetism is the slinky protruding outwards while decreasing in inertia, decreasing in counterspace, but increasing in and making up of what we see as "space" or the visible universe. Any centrifugal outwards motion requires a centripetal inwards motion.

Electricity is a hybrid of magnetism and dielectricity.

With this view gravity is also a hybrid of the dielectric field and magnetism and can be viewed as a dielectric "condensate", or a locally compressed region of the centripetal and counterspacial dielectric field inside a magnetic-dielectric field.

I highly recommend you purchase multiple torus slinkys!
https://www.amazon.ca/Bracelet-Sensory-Interactive-Stainless-Educational/dp/B07PG7VCYD
Retrieved: 7 May 2019
Archive: http://archive.fo/9Bd0k

One Counterspace and Infinite Space
From page 137 of this book, Ken has a good illustration of the notion of counterspace and projections of counterspace as manifested by space. Many forms or projections of the same counterspacial aetheric field modality, or piece of paper.
https://ia802502.us.archive.org/31/items/magnetism1small/magnetism1small.pdf

Bismuth, Hypercube, and "Anti-Cube" as Examples of the Dielectric Counterspace
Ken elaborates on the notion of "counterspace" on page 110 with a "hypercube" or inwards collapsing "anti-cube"; and which is exhibited by the element bismuth. The ferrocell may very well be demonstrating this "counterspatial" field geometry, hence the dielectric, and is the opposite or inverse of magnetism.

On page 108, Ken further illustrates this concept by comparing an iron cube with the bismuth "anti-cube". Thus, magnetism represents space or volume, and the dielectric represents "counterspace" or the potential for space.

On page 112 Ken shows a micro-sized example of hypercube formations; although I couldn't find the source for this exact photo and since Ken doesn't reference from where he got it or even state what the material is.
Always reference your works to remove guesswork!

Nature's Two Principles of Operation: Force and Motion & Inertia and Acceleration
On page 30, Ken outlines the connection between force, motion, inertia, and acceleration as they pertain to dielectricity and magnetism. Dielectric "voidance" or regions of low aetheric field pressure results in increasing acceleration towards this void while spatial movement lowers; thus, inertia and acceleration increase as required work or centripetal force decreases to maintain this inwards motion and spatial footprint.
On the contrary, increasing field movement or motion as in centrifugal magnetism, thus giving spatial polarized volume, results in decreasing acceleration and more force or work required to sustain motion as centripetal dielectric voidance increases opposite the motion; hence "counter-voidance".
Thus, essentially a magnet is a magneto-dielectric dynamo that pushes out aetheric field pressure and spirals back to the void that gets created from the starting point; much like the torus spring slinky acts centripetally against increased centrifugal applied force.

Ken's Genuine Model of a Permanent Magnet
From page 157, Ken illustrates his genuine model of a magnet. It took me a long time to grasp what in the world Ken was ranting about because not only is he among the worst explainers ever, but he doesn't even comment on apparent differences between the illustrations he uses.

I believe that the model shows the blue dielectric field compression counterspatial field modality being twisted or torqued such that rotational and hence centrifugal motion is generated that pushes the dielectric outwards, hence "loss" of inertia or dielectricity or counterspace; and which Ken calls this centrifugal field modality true magnetism. Since the dielectric is always acting inwards from all directions, any centrifugal motion essentially generates a "sink" or "drain" that necessitates centripetal motion on both sides of the "poles". Thus, the dielectric being rotated or "torqued" at a point source (with the aether itself as the fulcrum), will generate a spiraling torus as the centrifugal motion itself also gets sucked in on both "poles" due to the resulting centripetal dual vortex. The resulting polarization of centrifugal and centripetal motions or pressure mediations resulting from the "loss" of counterspace forms what we perceive as "space".
Space is the loss of counterspace; and vice versa.
Thus, increasing the strength of magnetism is akin to increasing the dielectric compression, centrifugal rotation, and resulting centripetal dual vortex; which should result in a bigger "black hole" but interestingly smaller overall magnetic torus. Increasing the vertical length along the poles of a magnet will result in a plane of centripetal rotation at the center of the magnet, hence the dielectric plane, and well defined dual bowls of centrifugal spiraling motion reciprocating back centripetally towards the "poles" or "black holes" thus reentering counterspace.
On page 32, Ken presents a more well defined illustration of a magnet, presumably by assuming an adequate vertical pole-to-pole length, which shows the dielectric inwards rotating pressure, the resulting centrifugal and centripetal vortices. Note that in the second image, I have corrected the bottom centripetal vortex direction. Essentially magnetic "polarity" is based on the field spin directions.

Recall remark from the Wikipedia narrative regarding Eric Laithwaite's statement that there are "3 types of magnetism" and which is eerily similar to the above 3 types of magnetism:
(1) Centripetal rotation and hence the "dielectric inertial plane".
(2) Centrifugal outwards spiraling vortices.
(3) Centripetal inwards spiraling vortices.
Another diagram on page 62 shows that the centrifugal magnetism can wrap around the full magnet towards the centripetal side if it is strong enough to overcome the dielectric plane.

On page 187, Ken shows what happens if the centrifugal magnetism is not strong enough to overcome the dielectric plane, and thus loops back into itself.

On page 145, Ken makes an analogy that a permanent magnet can be thought up as the merger of high and low pressure weather cycles but superimposed on each other.

On page 93, Ken shows a magnetic stirrer water vortex analogy of the electrification involved in creating a magnet. Essentially a "permanent" magnet can be viewed as creating a magnetic vortex and then turning the electricity off, which for water the vortex goes back to the still water state after a few seconds but for a magnet takes a much longer time, even years, before losing its magnetic vortex towards the counterspatial dielectric compression centripetal fundamental high inertia field modality.

On page 64 he illustrates the centrifugal and centripetal directions from the top of a magnet.

This is illustrated further on page 67.

Experiments with Magnets, Ferrocell, CRT Tube, and Even Gyroscopes Validate Ken's Magnetism
For as much as I criticize Ken for his lack of coherent explanations regarding what he is talking about, he has nonetheless presented experiments that all but validate his theory on magnetism.
On page 91, Ken shows that under a magnetic "viewing film" the dielectric plane can be seen and is always at the center of any magnetic center; hence it does not actually exist at a distinct location since it is always changing based on the magnets' location.

Further elaboration on the magnetic field of two conjoined magnets is shown in the following insightful video using the ferrocell.
Retrieved: 7 May 2019
Archive: http://archive.fo/UbvOa

Also, on page 80 to 81 (and accompanying video at https://youtu.be/7agTqmSibUM) Ken shows that a broken ring magnet will reverse polarity when attached back together. The felt markings indicate that this half used to be on the reverse side before it was split.

Under a viewing film, the dielectric plane of the reattached ring magnet is shown from top view connecting the broken sections and at side view as a dielectric cross.

With an unbroken magnetic, compare the difference.

On page 80, Ken refers to this changing dielectric plane as "seeking" the smallest space possible; i.e. centripetal counterspatial compression. Thus, splitting a magnet into many pieces will naturally cause the magnets to move towards the smallest center possible and thus form a sphere; hence space wants to move towards centripetal counterspace. Also note that Ken refers to any "electric energy" phenomena including electricity, lightening, charge, etc., to be dielectric in nature and thus always flow to mediate pressure, like streams of water; and the loss of this energy gives a spatial magnitude and is magnetism.

On page 78 (and in the same accompanying video as in the above illustrations), Ken demonstrates "dielectric self-folding" or better put as the tendency of magnetic or induced magnetic objects to "seek" the lowest dielectric "torque" or pressure; hence the dielectric plane is the prime mover, and magnetism an "attributed secondary" or as Ken often says "dielectricity is the master behind the puppet show that is magnetism". Note also that Ken refers to "magnetic induction" as actually "dielectric coherency". The magnet on the left aligns parallel with the dielectric plane because of its own coherent dielectric plane. The non-magnetized but still induced magnetic steel disk lines up perpendicular to the dielectric plane, thus seeking the least "dielectric torque". Interestingly, and which I will explore later in this video, Ken also refers to this as the same mechanism behind gyroscopic inertia; gyroscopic rotational centrifugal force is generating centripetal dielectric counterspatial torque at the center?!

This contrast between the perpendicular induced magnetism steel coin and the parallel permanent magnet to the dielectric plane looks eerily similar to the ferrocell vs. iron filings (which become mini magnets themselves) field geometry.

On page 23, the dielectric plane showcases its compressive nature as ferrofluid is pushed inwards.

Interestingly, I found a video on YouTube regarding a ferrite ring (which is a form of iron and is weakly attracted to magnetic fields, hence "paramagnetic"), presumably a thing plate of steel, and two magnets stuck together. When the magnets are placed outside the ferrite ring, they can attract the steel plate but at the outer edges presumably perpendicular to the "dielectric plane".
Retrieved: 1 May 2019
Archive: http://archive.fo/DVFdf

When the magnets are placed inside the ferrite ring there is no longer attraction to the steel plate. In this setup, I suppose the dielectric plane would be above the magnets hence only the top will experience significant induced magnetism.

From page 160 (and his accompanying video: https://youtu.be/Dilk8gcDxac), Ken demonstrates the magnetic centrifugal vortex and counter centripetal inwards vortex by placing a magnet next to at cathode-ray tube (CRT) television. A CRT tube shoots out electrons onto the screen which the magnet causes to deflect. Notice how the image on the outer edge rotates clockwise while the inner image rotates counterclockwise.

And vice versa on the opposite pole of the magnet, the outer edge is rotating counterclockwise while the inwards vortex is clockwise.

On page 162 (and accompanying video https://youtu.be/ECokfl2y0Fs), the dielectric plane, centrifugal, and centripetal vortices can be visualized.

The earlier ferrocell all but confirms Ken's theory. Notice the torus donut spiraling outwards and then back in on itself just like the torus ring slinky.
http://www.ferrocell.us/experiments.html

Note that Ken refers to the CRT tube TV set as an "dielectric discharge device" and hence the centrifugal magnetism pushes the dielectric discharge, supposedly the "electrons", away towards the outer edge and accumulating in the center. The reverse of this is in a ferrocell where the nano-particles are attracted to the magnetic "lines", which Ken refers to as not merely lines but field interference patterns between the magnetic and dielectric aetheric field modalities, and hence light is directed at the constructive magnetic regions; while leaving a black hole in the dielectric center. The following video elaborates further on this.
Retrieved: 18 May 2019
Archive: http://archive.fo/gUjF3

A copper gyroscope stops spinning supposedly due to Lenz's "Law" or induced magnetism at the edge of a magnet but spins unhindered at the center; thus, further suggesting that the magnetism at the center and edge are qualitatively different. Ken doesn't explain this in much detail, but it would be good to know if this behavior is the same on the other "pole" of the magnet, and at different spin directions, or other conditions. Note also that this particular video had a great deal of "critics" unthinkingly "explaining" this phenomenon by stating terms such as "Lenz's Law", "Eddy Currents", or "Lines of Force" but without actually stating much beyond these magical all-encompassing terms; similar to the bogus "angular momentum" non-explanation for gyroscopes. Unfortunately, Ken doesn't do any favors by assuming people understand his often incoherent videos, and he makes a follow-up video, https://youtu.be/hlp0UGEYgoc, talking about the replies instead of elaborating further on the actual mechanics involved.
Retrieved: 16 May 2019
Archive: http://archive.fo/2KiN8

Near the edge the flywheel stops quickly in about 5 seconds.

On page 22, and accompanying video https://youtu.be/mfqNkmqXfn4, Ken shows that a specific ferro-fluid suspension, in presumably oil, has about a 25 second window that shows the centripetal downwards vortex inside an (albeit hard to see so you'll have to take Ken's word for it) outer centrifugal vortex; much like a water spout (or tornado above water) can form by spiraling downwards in two counter-rotating vortices.

Note that supposedly the mainstream centripetal tornado vortex is generated from downwards cold air, and the centrifugal vortex is from rising warm air.

On page 227, Ken references the YouTuber TinManPower (youtube.com/user/TinManPower/videos) and his experiments showing that electrolysis (applying direct electric current to drive chemical reactions), in this case supposedly in ionizing water, with a permanent magnet creates a spiral vortex but not with a regular "electromagnet" (which is a coil of wire that acts as a magnet when electric current passes through it).

Tim also has created his own underwater magnetic motor?! Note that another YouTuber posted a similar motor but includes also precession of the spinning magnet: https://youtu.be/YBZ4qGXSI90.

Ken also mentions (but doesn't reference who) another YouTuber shows hydrogen bubbles in a very distinct vortex formation during electrolysis.

A magnetic ball, or even non-magnetized steel ball, gets launched to the outer edge of a strong magnet. The YouTuber "Brainiac75" suggests that the ball moves to the "stronger magnetic field" but the demonstration rather shows that the "magnetism" at the center and outer edge are not the same and instead show a wave like push outwards. If it were just a "stronger magnetic field at the edge", it still wouldn't explain why the ball gets launched superfast outwards and especially doesn't account for the relatively far distance from the center of the large magnet.
Retrieved: 1 May 2019
Archive: http://archive.fo/3TTby

Interestingly, even throwing (presumably copper) wire at the large magnet gets attracted to the outer edge; suggesting again that there is a stark difference from the center and the outer edge in the very nature of magnetism. The wire placed on the outer edges should suggest some "dampening" of the conventional magnetic field strength but nonetheless the wire still attracts towards the edge even wrapping around the previous wire several times over.

Furthermore, interesting strength tests show that taller magnets have stronger magnetic strength readings at the "poles" while shorter magnets have stronger magnetic strength readings at the sides; once again pointing towards Ken Wheeler's true magnetic field model that suggests the dielectric plane plays a more significant role as the magnetism is stretched vertically.

Note that for the wide magnet, the outer edge shows about 4X time the field strength reading than at the center.

For the tall magnet (I presume it is made of two magnets joined together), the field strength is about 2 times the reading at the center. Note that a good experiment to explore would be to have a magnet geometry such that the center and outer edge strength readings are identical; which I believe will nonetheless launch the ball to the outer edge since it's the type of magnetism that is more important.

The above demonstrations of the differences in measured field strength from the top, the sides, the center, and the outer edges may very well be better illustrated by the following experiment by Ken Wheeler involving ferrofluid. Note the hourglass shape as the ferrofluid presumably attracts the "centrifugal magnetism" and thus the plane of inertia or dielectric plane is shown at the cross section of the magnet.
Retrieved: 1 May 2019
Archive: http://archive.fo/romDk

Placed on top of the magnet, the torus shape is shown suggesting that the "stronger magnetic field strength readings at the edge" (note the unattracted corners of the magnet) is not actually the prime reason for the ferrofluid being pushed outwards, but rather that there is a repulsive zone at the center; or centripetal inwards vortex that the ferrofluid is pushed away by.

Comparison Between Magnetic Models
Interestingly, a peer-reviewed paper has been made regarding the ferrocell and which asks why the geometry is made and why it is different than typical magnetic filings. They had an interesting superimposition of the ferrocell spiral geometry with the typical circular conventional magnetic field model.
https://www.mdpi.com/2410-3896/4/2/35/htm
Retrieved: 4 May 2019
Archive: https://web.archive.org/save/https://www.mdpi.com/2410-3896/4/2/35/htm

Combining the magnetic model above, as well as with all the models previously shown, the following great comparison is made.
Out of all these models, only Ken Wheeler's model accounts for the spiral geometry and apparent "black holes" demonstrated by the ferrocell; albeit David LaPoint primer bowls alludes to the structure of black holes as well but rather less directly. And especially only Ken's ferrocell accounts for motion of the nano-particles in the ferrocell.
The Sport of Basketball Matches with Ken's Magnetism #MESDuality
One of the main driving forces behind my game-changing #MESDuality concept is that the same patterns always appears, even in the least likely places.
https://www.si.com/nba/photo/2016/02/03/power-ranking-all-30-nba-floor-designs#30
Retrieved: 19 May 2019
Archive: http://archive.fo/xwQgb

The typical basketball court from overhead literally looks like the magnetic field geometry under a ferrocell.

Even the circle at center court is shown in magnetic repulsion.

Even the basketball itself shows perfect magnetic primer field bowls with dielectric plane and ejection jet lines.
https://www.thescore.com/news/1490474-report-seized-docs-implicate-numerous-prominent-ncaa-players
Retrieved: 19 May 2019
Archive: http://archive.fo/mBuk4


Note also the black and white clothes of typical referees (ala stereotypical prisoner outfits) which represent the duality by which we must follow the rules in order to participate in the game of life.
Are you now understanding the illusion we call reality?
Basketball involves 2 teams (duality) of 5 players, hence 10 players in total (duality), that their aim is to score in the other team's hoop (or black hole) which just so happens to have spiral interference pattern just like the ferrocell. Centrifugal spiral represents shooting the ball upwards to the hoop, and centripetal spirals represents the ball falling through the black hole.
https://www.shutterstock.com/video/clip-19000261-super-slow-motion-shot-basketball-going-into
Retrieved: 19 May 2019
Archive: http://archive.fo/eu2PP
Image URL:
Image URL Archive: http://archive.fo/91FIH


Although sometimes we get caught up in the seemingly real drama of life, keep in mind it is as real as the game of basketball; which is non-more exemplified by the emotional electricity that can be grasped when watching Toronto Raptor's Kawhi Leonard score a game 7 winning buzzer-beater after a few seconds of perfect silence as the crowd witnessed the ball bounce for what seemed eternity before it ultimately fell in; and fell in to thunderous applause. Yes, it is all a show, but what a show indeed!
Retrieved: 19 May 2019
Archive: http://archive.fo/FgkFa

Now as per #MESDuality, all things must line up with all things, thus the seemingly "coincidental" matching up of the game of basketball with the true fundamental nature of magnetism requires practical explanations as well. Thus, the very game of basketball must have been invented by a person that knew full well the dualistic nature of reality or at least indoctrinated in a system of traditions that followed it, i.e. Freemasons of course…. LOL #ButOfCourse
https://en.wikipedia.org/wiki/James_Naismith
Retrieved: 19 May 2019
Archive: http://archive.fo/waK5q
James Naismith
James Naismith (November 6, 1861 – November 28, 1939) was a Canadian-American physical educator, physician, Christian chaplain, sports coach, and innovator.[1] He invented the game of basketball at age 30 in 1891. He wrote the original basketball rule book and founded the University of Kansas basketball program.[2] Naismith lived to see basketball adopted as an Olympic demonstration sport in 1904 and as an official event at the 1936 Summer Olympics in Berlin, as well as the birth of the National Invitation Tournament (1938) and the NCAA Tournament (1939).

…

Naismith was a Presbyterian minister, and was also remembered as a Freemason.[36]
Take this info for what you will, but remember this, unintentional or intentional, knowledgeable of one's doing or not having a clue, all things will line up with all things; from the subatomic to the galactic, and even from the sporting events to the conspiratorial secret societies and their passed down traditions of old.
MES Duality is a fact of life.
Highlights from Ken Wheeler's Magnetism
Some further very interesting highlights from Ken's view on the true nature of everything that makes up the visible universe, magnetism, is presented in this section.
Water Drop Analogy of "Wave-Particle Duality" of Light
From page 212 he illustrates how the "wave-particle duality" of light is akin to a ripple in water that shoots out a water droplet outwards.

Interestingly, from page 214, Ken elaborates further on David LaPoint's primer fields! Note that Ken refers to the electric plasma ball as the "dielectric pulse" and the ejecting lines as the "dielectric radial", again since these can be viewed as "counterspatial" or compressing inwards to itself either as a ball or a thin jet stream in compression.

All Magnets Line Up with a "Gyromagnetic Precession" Angle of 21.246 Degrees?!
Ken claims that all magnets line up on the poles of essentially any magnet at an angle of 21.246 degrees.
From page 43, I believe 21.246 angle is from half the "42.5 degree precession" number.

Galactic bodies exhibit this angle too?

From page 139:

Note the circle that can be traced as the balls roll around that gyromagnetic precession angle.
Retrieved: 3 May 2019
Archive: http://archive.fo/95DCC

Even a ring magnet balancing in the air on a stick exhibits this angled behavior.
Retrieved: 3 May 2019
Archive: http://archive.fo/eewci

Black Holes are Giant Magnetic Poles
Over a year ago, Ken Wheeler had stated that if an image of a black hole would ever be taken it would exactly like a magnet under a ferrocell. And he was spot on! CERN could've saved a few billions of dollars (per year) of taxpayer dollars if they had just purchased a ferrocell! Ken states that a black hole is essentially a super large mass that once it obtains coherency the dielectric inwards acceleration towards the black hole "sink" is so great that divergent magnetism is canceled out thus no volume or magnitude (magn-etism = magn-itude) is able to form.
Retrieved: 24 April 2019
Archive: http://archive.fo/EuL3w

A great channel, Fractal Woman, illustrates this further by showing a continuous light source, as opposed to the individual LEDs (light emitting diodes) that come with a typical ferrocell, shows a better resemblance to the black hole.
Retrieved: 16 May 2019
Archive: http://archive.fo/LtGpz

Here is the light source she uses.

Charles Steinmetz Century Old Model of Electricity as Made Up of Magnetism and Dielectricity
Ken also references the late Charles Proteus Steinmetz model from a century ago that considered electricity flowing through conductors, or materials that allow for the flow of electric charge or current, to be instead made up of the conjugate components of magnetism and dielectricity; as opposed to the mainstream view of electricity being a distinct field.
Retrieved: 2 May 2019
Archive: http://archive.fo/YLIvf

The link to the book that Ken references is linked below. The electric field diagram is shown on page 11 of the book (or page 27 of the PDF). Note that the dielectric lines are dotted while the circular magnetic lines are not.
http://www.tfcbooks.com/e-books/elementary_lectures.pdf
Retrieved: 18 May 2019
Archive: https://web.archive.org/web/20190519043410/http://www.tfcbooks.com/e-books/elementary_lectures.pdf
Local MES Download Link: https://1drv.ms/b/s!As32ynv0LoaIh8A3R8SDyLiiVfVbxA

Fractal Woman elaborates on this concept further.
Retrieved: 18 May 2019
Archive: http://archive.fo/zdYmZ

Iron Filings Field Geometry Line Up with Steinmetz Dielectric Conjugate of Electricity
Theory and terminology aside, Steinmetz century old conjugate theory of electricity just so happens to match up eerily similar to the juxtaposed image of the ferrocell and iron filings field geometry.
http://www.ferrocell.us/intro.html

Now this is a game-changing head scratcher!

Wood Patterns Appear to Also Show Magneto Dielectric Field Lines?!
Notice how the longitudinal and radial cracks line up with dielectric lines and the circular shapes with the magnetic field lines.

Notice also how the lines appear to flow like water around a barrier…

Are you seeing what I am seeing here?!

Large Magnet Can Attract "Like Pole" of Smaller Magnet at Centripetal Magnetic Vortex
Ken has a great experiment demonstrating that the conventional notion of "like poles repel like poles" and "unlike poles attract unlike poles" doesn't always hold up. Ken shows that placing a small sphere magnet at the center of a large cylinder magnet will undergo attraction even when the same poles are placed next to each other.
Retrieved: 19 May 2019
Archive: http://archive.fo/pzzEh

When held further away the small magnet flips quickly so that the red side is attracting the top of the cylinder magnet.

Assuming Ken's magnetic model and placing like "poles" or better yet like magnetic "spins" it appears the centripetal magnetic vortex of the large magnet overcomes the overall strength of the weaker smaller magnet.

"Like Poles" Can Attract If One Steel Barrier is Placed Between but Not Two
As similar demonstration to the one above is shown in a great video on magnetism by the late great Eric Laithwaite in which magnets in repulsion can still attract each other if there is a non-magnetized steel plate between them.
Retrieved: 31 May 2019
Archive: http://archive.fo/p1JJX

Interestingly they repel when two plates are placed between.

Furthermore, adding an unmagnetized steel ball can be pulled away from a magnet by an unmagnetized steel piece?!

The magic of magnets knows no bounds!
Note that Eric Laithwaite preferred to use the concept of "reluctance" instead of the conventional "poles" concept.
Golden Ratio Field Pressure Mediation, Magnetic Polarity Phase Shift, and Magnetic Exposure Seed Growth
In some of Ken's videos he states that a magnet has a "phase shift" such that the north pole is in "rarefaction" or is less dense in its magnetic field while the south pole is in compression. He claims this is such that the ratio of 1/Ф to Ф (phi) (or 1 to Ф) where Ф is the golden ratio and is 1.618...
Recall that I had covered the golden ratio in my nearly 4 hour video on infinite sequences (https://www.youtube.com/watch?v=mcefMmb9_rA).
https://en.wikipedia.org/wiki/Golden_ratio
Retrieved: 17 May 2019
Archive: http://archive.fo/2XTT8



On page 49, Ken describes magnetism and all fields to spiral in this ratio.

Note that the golden ratio is interconnected with the famous "Fibonacci Sequence" (with each term being a sum of the previous two) in that the ratio of the consecutive terms approach Ф.
Fibonacci Sequence: 1, 1, 2, 3, 5, 8, 13, 21, 34, 55, 89, 144, 233, 377, 610, 987, ...
Ratio of Consecutive Terms:
1/1 = 1
2/1 = 2
3/2 = 1.5
5/3 = 1.6666666…
8/5 = 1.6
13/8 = 1.625
21/13 = 1.61538462
34/21 = 1.61904762
55/34 = 1.61764706
89/55 = 1.61818182
…
987/610 = 1.61803279 ≈ φ
A "golden spiral" is a "logarithmic spiral" with a "growth factor" of Ф and can be approximated by the Fibonacci spiral in which the spiral flows around areas of increasing size as per the Fibonacci sequence. On page 156 and 157 Ken has a compilation of the golden spiral and Fibonacci spiral patterns arising in all of nature which suggests a fundamental similarity in the field pressure mediation.

I assume the "phase shift" Ken is referring to is the ratio of the centrifugal magnetic area, volume, and/or charge? As usual Ken doesn't explain well, and this topic is not in his 3rd edition of his book which I have been referencing. Apparently, he has the 4th edition in the works since at least 2015 and has posted about it last year that it is still in the works. If it is out already, please let me know.
Retrieved: 17
Archive: http://archive.fo/aqMfI

On page 234, Ken alludes to this phase shift by his experiments of placing a magnet in water and then freezing it.

Ken doesn't explain the egg shape in his book, but he has several videos discussing it. I will be exploring this in more coherent detail in later videos, but this is worth referencing here. Note that in the above image, the top part is the "north pole", and has a smaller spatial egg volume but interesting rock hard frozen thick ice wall above it. And the "south pole" has a larger spatial volume but transparent surroundings below it, besides the supposed centripetal thick vortex? Also note the dielectric plane zigzag center. Other important notes include the water in the perfect egg shape may not actually be frozen and throwing hot water on the ice block will show the dielectric plane melt very quickly relative to the rest of the ice block.
https://www.youtube.com/user/kathodosdotcom/search?query=egg
Retrieved: 20 May 2019
Archive: http://archive.fo/WhcwY

This video shows the low melting temperature at the dielectric plane.
Retrieved: 20 May 2019
Archive: http://archive.fo/KBUFw

Fascinating stuff!
Ken also has experiments regarding seed and plant exposure in which they grow differently depending on which pole they are exposed to; with exposure to the south pole showing best results, presumably from larger centrifugal magnetism hence larger spatial growth(?).
https://www.youtube.com/user/kathodosdotcom/search?query=seed
Retrieved: 22 May 2019
Archive: http://archive.fo/MdB3M

Interestingly, I took a picture of an onion cut in half and it appears to exhibit similar "phase shift" as well as interesting ring like geometry. During formation, would the ring lines be considered the "dielectric" which "discharges" into space, hence the white onion part; thus, after growth the ring lines appears as empty voids?

Furthermore, an avocado as well as the area an animal tied to a circular silo can travel demonstrates this intriguing phase shift.
https://steemit.com/mathematics/@mes/video-notes-polar-coordinates-area-example-3-cow-grazing-area-method-2
Retrieved: 4 May 2019
Archive: http://archive.fo/IQamK

Magnet Covered with Ferrofluid Glides on Glass Frictionlessly: Is Friction Magnetic?
Although the following video is not from Ken, nonetheless I've included it for reference and future research. Covering a magnet with ferrofluid can glide with extremely low friction on a glass surface!
Is friction (as with all things) a magnetic phenomenon?
Retrieved: 22 May 2019
Archive: http://archive.fo/Lclev

Adding just one drop of the ferrofluid shows the amazing magnetic "branching" out effect!

Adding more ferrofluid to a relatively wide magnet shows the donut shape, albeit without the spirals as in the ferrocell. Notice the separation from the presumably centrifugal and centripetal magnetic zones.

Note also the ferrofluid gathers at the "poles" while the dielectric plane shows little magnetic attraction, as both Ken Wheeler and David LaPoint's models describe. Interestingly, with smaller and presumably stronger magnets, the ferrofluid gathers more uniformly at the "poles" as opposed to the above donut shape for the wider magnet.

Fascinating stuff!
Simple Moiré Patterns Demonstrate Amazing Magnetic Field Interference Patterns
"Moiré" patterns, likely originating from the term used for the method of "watered textiles" formed by pressing two layers of woven fabric when wet (as per Wikipedia), demonstrate very clearly the effect of creating complex geometry from interference of simple shapes. And images of two identical spirals can show amazing magnetic field geometry just by placing them on top of each other. This is so simple (or "simplex" as Ken would call it) yet so amazing at the very same time!
Retrieved: 1 May 2019
Archive: http://archive.fo/p0rQN

Amazing magnetic field geometry from two simple moiré images of identical spiral formation!

Flipping one of the moiré images so that the spins are counter to each other demonstrates similar apparent intersecting spiral field geometry as shown in the ferrocell, and even in a pinecone. Note that Ken states this interference pattern is between the centrifugal and centripetal magnetic vortices.

Essentially all-natural phenomenon can be viewed as interference and coherency of similar field interactions.

Conservation of the Ether (or Aether) to Replace "Conservation of Energy"
Although, I would prefer if Ken Wheeler would tone down his rants, he does occasionally have some pretty epic and insight rants. And none more so than on page 33 which he states that the assumption of "conservation of energy" should be replaced with the fact of "Conservation of Ether" (which I refer to as Aether for the previously stated wordplay). Also, of note is the notion as to why electrical or inertial energy can vanish without reaction; i.e. properties of gyroscopes and hence all mass.
Instead of 'conservation of energy', it should be called the 'conservation of the Ether'. However all fields are induced or transferred thru to another by the Ether alone, this means that induction cannot occur where the Ether is not, and likewise it means that (Tesla's discovery) inertia and momentum can be discharged by equilibrium with the Ether by a special means of grounding. Meaning a terawatt of power can vanish with no resultant effect, or that you could create a system where a body could decelerate from 1000 MPH to 0 with no resultant forwards momentum, friction, or inertia. Contrary to popular belief that "energy cannot be destroyed, only transferred" is a myth. This only holds true if induction is possible and natural, energy can indeed be 'lost' completely, as was first discovered in AC generation stations where, before the generators got up to working inertias, enormous power is lost for a short time with no resultant dissipation into our world. Ether is the "ultimate" medium (Tesla often interchanged the term "medium" with "Ether") - being a perfect 'fluid' and transporting independent carriers. Tesla said that electromagnetic radiation was propagated, like sound waves in the Ether. GR and QM, the cult of quantum, has merely displaced the Ether as "dark matter" which according to their (likely incorrect) calculations, comprises almost all the universe. Which means in fact, in their myopic [short-sighted] misunderstanding, that the remaining few percent of the Universe are merely bundled Ether fields in stable forms (for a while) as plasma, elements, magnetism, gravity, and likewise. Therefore ultimately, of course, all is the Ether.
Mini Gyroscopes Analogy of Magnetism and "Field Incommensurability"
On page 60 of his book, Ken makes an analogy of a how a pre and post-electrification in the making of a "magnet" akin to many incoherent atomic magneto-dielectric mini gyroscopes that become orientated in the same direction, thus forming a large coherent magneto-dielectric electric dynamo.

Ken refers to this concept as "Field Incommensurability" in which atomic magneto-dielectric binary conjugates (i.e. collections of atoms, electrons, protons, etc.) demonstrate self-similarity and always parallel to the dielectric inertial plane. This idea is shown on page 88.

Gyroscopic Coherency and Applied Counter Spin Causes "Force Cancellation"?
I got the idea behind viewing gyroscopes as having to do with some kind of "field coherency" effect from Ken Wheeler, and in particular his video on applying a counter precession spin to a gyroscope hung by a string causes it to rise upwards. This upwards raising of the center of mass, which as explained earlier, generates measurable weight change (during rising) and without reaction; hence "inertial lift". Ken describes this effect as due to "force cancellation" from the applied counter spin force to the coherent spinning motion of the gyroscope. Note that Ken mistakes the sensation of mass-lessness with weight loss since a gyroscope can behave massless in precession but without any measurable weight changes assuming the center of mass is not increasing or decreasing.
Retrieved: 2 May 2019
Archive: http://archive.fo/xhvDj


First off, unfortunately as usual, Ken doesn't elaborate or define exactly what he is referring to.
What does "force cancellation" mean?! Force cancellation of what?!
Recall that in my gyro experiments that the spin speed does not lower during natural or applied forced precession; thus, what exactly is being cancelled?!
Second of all, Ken's experiment is similar to my earlier demonstrations in which I showed that applied forced precession generates magical over-unity torque and inertial lift such that the gyro moves to want to align spin and precession directions. This is illustrated in Eric Laithwaite's gyro experiment below which interestingly Ken references in his video.

Francis McCabe demonstrates measured torque over-unity in that very little forced precession torque or electric battery input is required to generated precession and lift of the gyro.

I had performed similar experiments to Ken's in my earlier gyro on a string demonstration. Forcing the precession generates lift such that, as always, the gyro wants to align spin and precession or applied force directions.

Applying rotation in the direction of the gyro spin makes it more rigid in its current state; as Ken stated.

Interestingly, even just the very unwinding of the string can generate a slight tilt, again indicating the torque over-unity nature of gyroscopes.

Unwinding in the direction of the gyro spin displays the best example of increasing rigidity in the current gyro orientation.

Note that Ken considers his "force cancellation" explanation as the mechanism underlying the conventional mathematical formulations for gyroscopic precession and "angular momentum", but which I have throughout my video shown that the mainstream equations themselves are highly incomplete as they don't account for gyros magically rising or dropping, torque over-unity inertial propulsion and lift, and all while behaving massless without centrifugal or centripetal force, spin or precessional angular momentum, and with zero loss in additional spin speed.
Furthermore, Ken's explanation regarding force cancellation is also leaving out the property of gyroscopes to precess faster in a spiral opposite to vertically applied weight or torque. Adding downwards weight to a precessing gyro increases precession and rising rate.

Adding a counterweight such that the gyro should rise, instead makes it reverse its precession and the gyro drops; while again wanting to align spin and precession directions.

Another factor Ken hasn't account for is that applying a counter-gyro-spin-direction force doesn't necessarily cause the gyro to change orientation, so long as it is in near perfect orientation opposite to the applied force; but nonetheless this is an unstable orientation since any deviation from its alignment will generate inertial torqued motion.

Even though Ken is not accounting for all of the gyroscope's near universally unknown properties covered in this video, I believe Ken is on to something big here when he speaks of coherency and force cancellation; even though he doesn't define or elaborate what he means by them. My earlier image of possible field interactions when a gyroscope rises magically on its own while exhibiting zero precessional centripetal, centrifugal, and angular momentum, thus behaving massless, seems eerily telling of the true nature of gyroscopes and reality itself.

This image may very well be the final puzzle to uncovering practical anti-gravity propulsion which has been suppressed for far too long.
THE KEY TO GYROSCOPIC MAGIC IS COUNTERSPACE!
Just as I started filming, I am across a short section from Ken's book on magnetism on page 46 to 47 where he gives a very interesting counterspatial explanation regarding gyroscopic precession.
…

The feature of a spinning gyroscope is that it appears to defy gravity and precess, whereas a non-spinning gyroscope falls down. The cause of the precessional motion and the gyroscope's stability toward falling is attributed to the external force of gravity, however this is incorrect, it is due to centrifugally spinning mass moving against a centripetal field locus created at the center of the flywheel from counter-natural movement, and this likewise is the counterspatial torque inherent to a physical gyroscope causing its precession, and exerts a torque "sideways" on the angular momentum vector. This torque produces the non-intuitive result of precession.

…
Note that even Ken Wheeler gives the bogus mainstream diagram of circular precession. Spinning tops and gyroscopes rise on their own in a spiral upwards motion! Please, I can't take any more of this over-confident fake physics, even if it is coming from the great (and misunderstood) Ken Wheeler.
How can something so simple as spiral upwards precession of spinning tops and gyroscopes evade even those that spend their entire lives uncovering the secrets of supposedly more complex phenomena such as magnetism?
Ken also doesn't illustrate directly how "centrifugally spinning mass moving against a centripetal field locus" during "counter-natural movement" generates an "inherent counterspatial torque sideways" on the "[spin] angular momentum vector" which (magically) generates precession.
What in the world does that mean?!
His book is 236 pages yet has just one paragraph on gyroscopic precession with no clear description or explanation or illustration of what in the world he is talking about! Which direction does the precession move? How does a gyroscope magically rise on its own? Why does it behave massless in precession? How does it auto-adjust with instantaneous reactionless motions? How does it rise faster when extra weight is added? How does it drop when counterweight should make it rise? And many more questions raised from my experiments.
MES UPDATE: Further in my filming, I came to the realization as to what Ken was referring to when he states "counterspatial torque" which I mentioned earlier in this video, but nonetheless the above critique of Ken's lack of clarity is warranted; especially since it has taken too much of my time deciphering what he talking about. Recall from page 78 of his book that the dielectric plane of a magnet "torques" a non-magnetized steel disk by inducing magnetism or "dielectric coherency", but a permanent magnet's own coherent dielectric plane torques against the larger magnet. This "torquing" of the steel disk perpendicular to the dielectric plane and hence reaching lowest pressure or dielectric torque region is what Ken considers to be the same as "gyroscopic inertia"; but doesn't illustrate how it applies to gyroscopes directly.

Now, to put this all together more generally that accounts for both gyroscopic "inertia" as well as the gyroscopic "lack of inertia" demonstrated in my experiments, Ken does raise some very intriguing questions regarding gyroscopes and their similarities to magnetism; with dielectric counterspace being the missing piece of the puzzle.
Spatial centrifugal rotational motion necessitates counterspatial centripetal counter-rotational motion even in gyroscopes?!
The following is an illustration of the possible counterspatial interactions that gyroscopes may be experiencing as they spiral magically upwards in massless reactionless motions.
This image may very well be the closest fundamental illustration of how and why gyroscopes behave the way they do. One thing I know for sure is I will be exploring these ideas much further in future experiments and videos, so stay tuned!
Magnetism and Similar Field Geometry Appearing in All of Nature
The true nature of reality is such that all facets of it demonstrate similar patterns and geometry because they ultimately are all from the same aether or source. From magnets, plants, galaxies, psychology, and even the simple motions of a pendulum, beautiful and eerily similar patterns form.
The simple swings of a sand pendulum can demonstrate spirals and even square-like patterns.
Retrieved: 26 April 2019
Archive: http://archive.fo/yprBB

A great compilation of natural field geometry with emphasis on the ferrocell is shown in the following website. I think this article is a great way to end this video, as well as inspire the direction of future videos and areas of scientific exploration.
https://magnetismtoroidaldynamics.com/




















This video is but a start of an investigation into reality.
---
Hope you enjoyed this epic journey and hope to see you in the next one!
---
View All Parts
Part 1: https://steemit.com/antigravity/@mes/antigravity-part-6-video-1-objects-in-rotation-defy-mainstream-physics-mes-duality-concept
Part 2: https://steemit.com/antigravity/@mes/antigravity-part-6-objects-in-rotation-defy-mainstream-physics-mes-duality-concept-notes-2
Part 3: https://steemit.com/antigravity/@mes/antigravity-part-6-objects-in-rotation-defy-mainstream-physics-mes-duality-concept-notes-3
Part 4: https://steemit.com/antigravity/@mes/antigravity-part-6-objects-in-rotation-defy-mainstream-physics-mes-duality-concept-notes-4
Part 5: https://steemit.com/antigravity/@mes/antigravity-part-6-objects-in-rotation-defy-mainstream-physics-mes-duality-concept-notes-5
Part 6: https://steemit.com/antigravity/@mes/antigravity-part-6-objects-in-rotation-defy-mainstream-physics-mes-duality-concept-notes-6
Part 7: https://steemit.com/antigravity/@mes/antigravity-part-6-objects-in-rotation-defy-mainstream-physics-mes-duality-concept-notes-7
Full #AntiGravity Video Series: https://mes.fm/antigravity-playlist
---