ANTIFA Terrorist Faces 15 Years in Prison for Assault on @realDonaldTrump Supporter
ANTIFA terrorist David Campbell attempted to kill a Trump supporter outside of an event hosted by Mike Cernovich. This terrorist attack was coordinated on Twitter, as many "journalists" doxed the venue's private location. Read, "Protester charged in Trump supporter attack tried to put cop in headlock."
Initially charged with assault, Campbell now faces the far more serious charge of Attempted Gang Assault in1st Degree, court records show.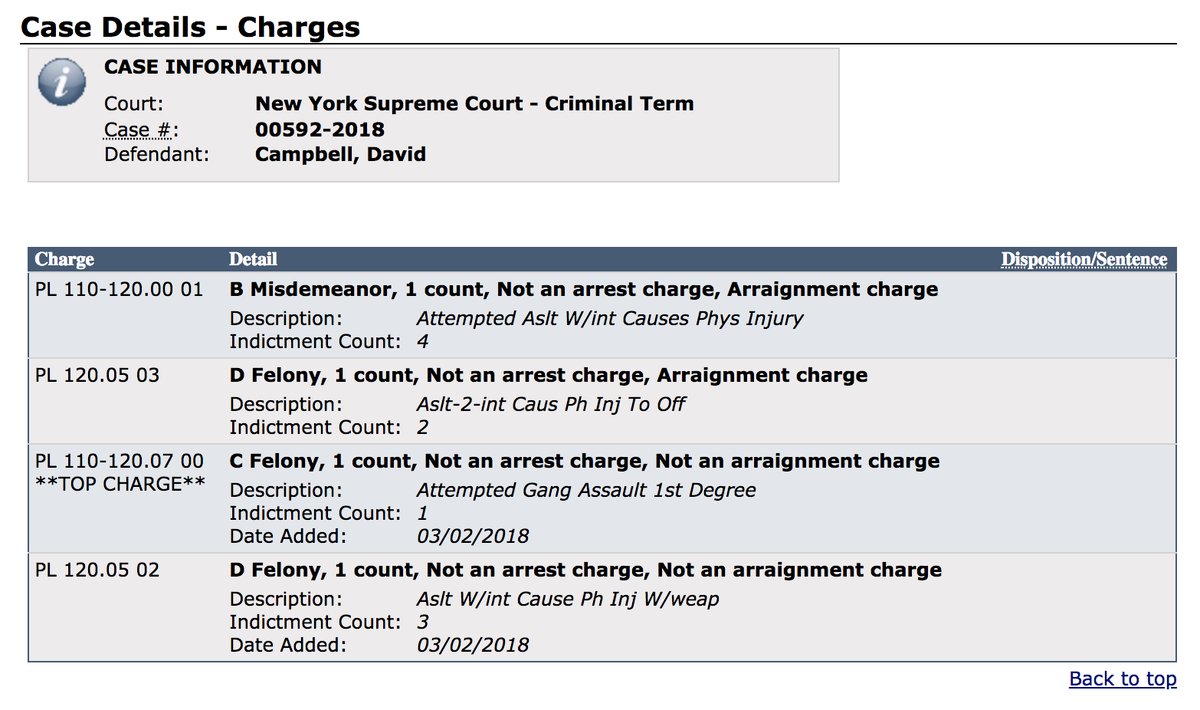 A Class C felony, gang assault in the first degree carries a prison sentence of up to 15 years. Campbell faces two other felony charges, including assault with intent to cause physical injury to an officer.
The mainstream media refuses to report on this story, because multiple CNN hosts including Don Lemon have praised ANTIFA.