Leopard seals are awesome to interact with especially when they are hauled out on an ice floe resting. It is during these times you can be stared at by these apex predators of the Southern Ocean. This large female leopard seal was watching me from a distance and as we approached she became ever so curious about my presence.
When they stare at you it feels as if they stare into your soul a little bit with a sinister look. It can be incredibly intimidating but also at the same time very humbling. We are in the South Shetland Islands right now and are cruising towards back to the Antarctic Peninsula in hopes of crossing the Antarctic circle once again.
Stay tuned for more animal interactions that I might be lucky enough to have over the next week or so...
---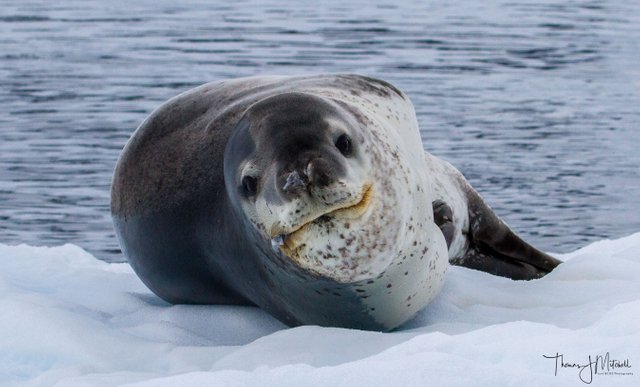 Click image to view full size
---
Thanks for reading and all the support, Steemit!!

Dont forget to Upvote & Resteem!!!

All stories & photographs are of my own work unless noted under the picture in question.

For more stories and photos check out my Instagram feed

Check out my website - Just BCOZ Photography