ProtonMail
A lot of communication on the internet is transferred by mails, but the problem is that all the mails are transmitted in raw data, every one who get it can read it, and they are stored raw too on the server.
But somes mails services offer to encrypt your mails and to send them encrypted. I'll speak of one of them, maybe the most professionnal and active one: ProtonMail.
ProtonMail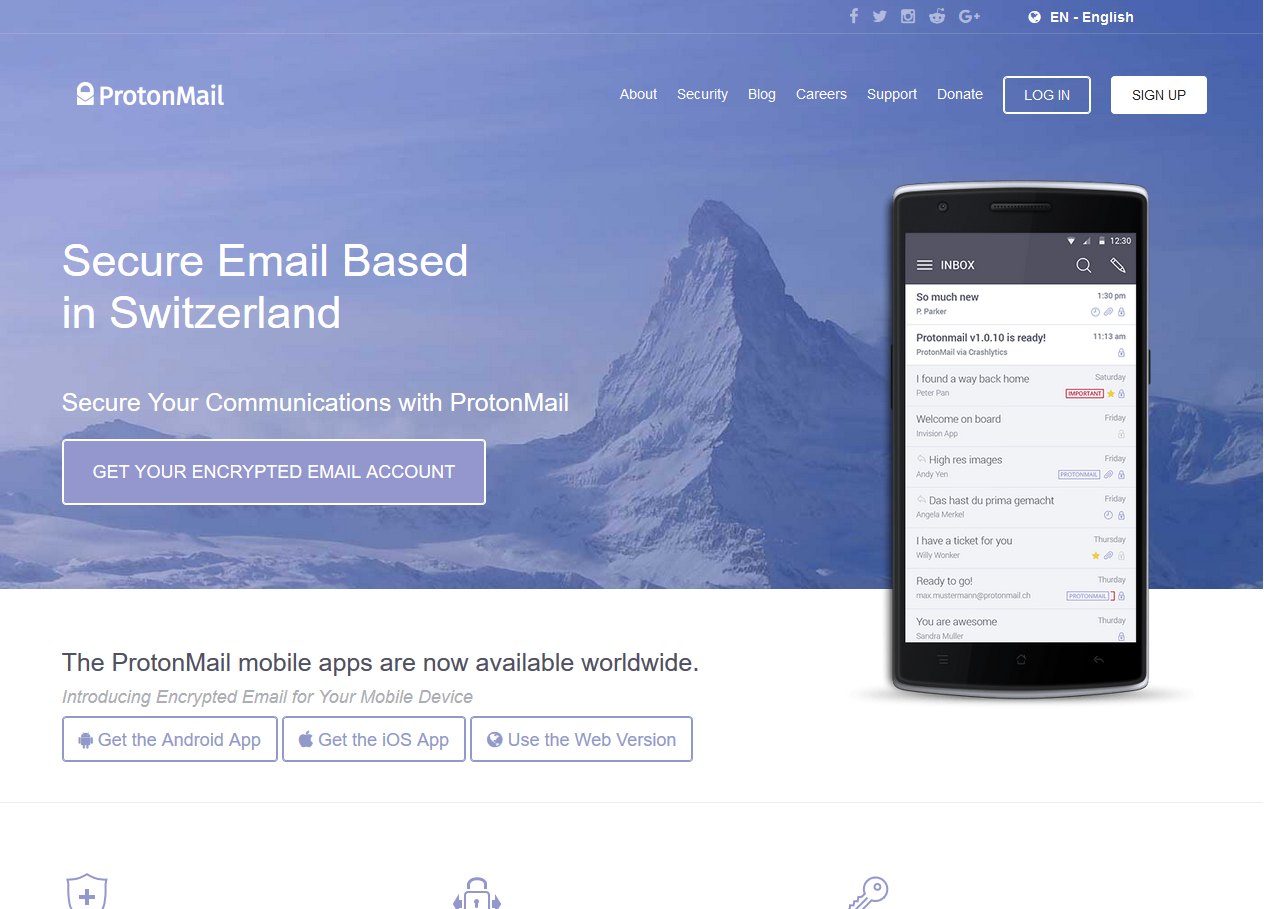 ProtonMail is a society based in switzerland who offer a web and an app mail service entirely free. Everyone can create his ProtonMail account and all your mails will be stored encrypted. There is also paying features but the free account will work too, the paying offers give features like bigger storage, encrypting mail to external mail service (for example gmail doesn't accept encrypted mail, so ProtonMail create a web access encrypted with password)...
Create
To create a mail, you will just need to enter your mail, your password (stronger is better :)) who will encrypt your mails, and a backup mail (too reset your password if it is lost, but your remaining mails will be lost, it's the price of security!).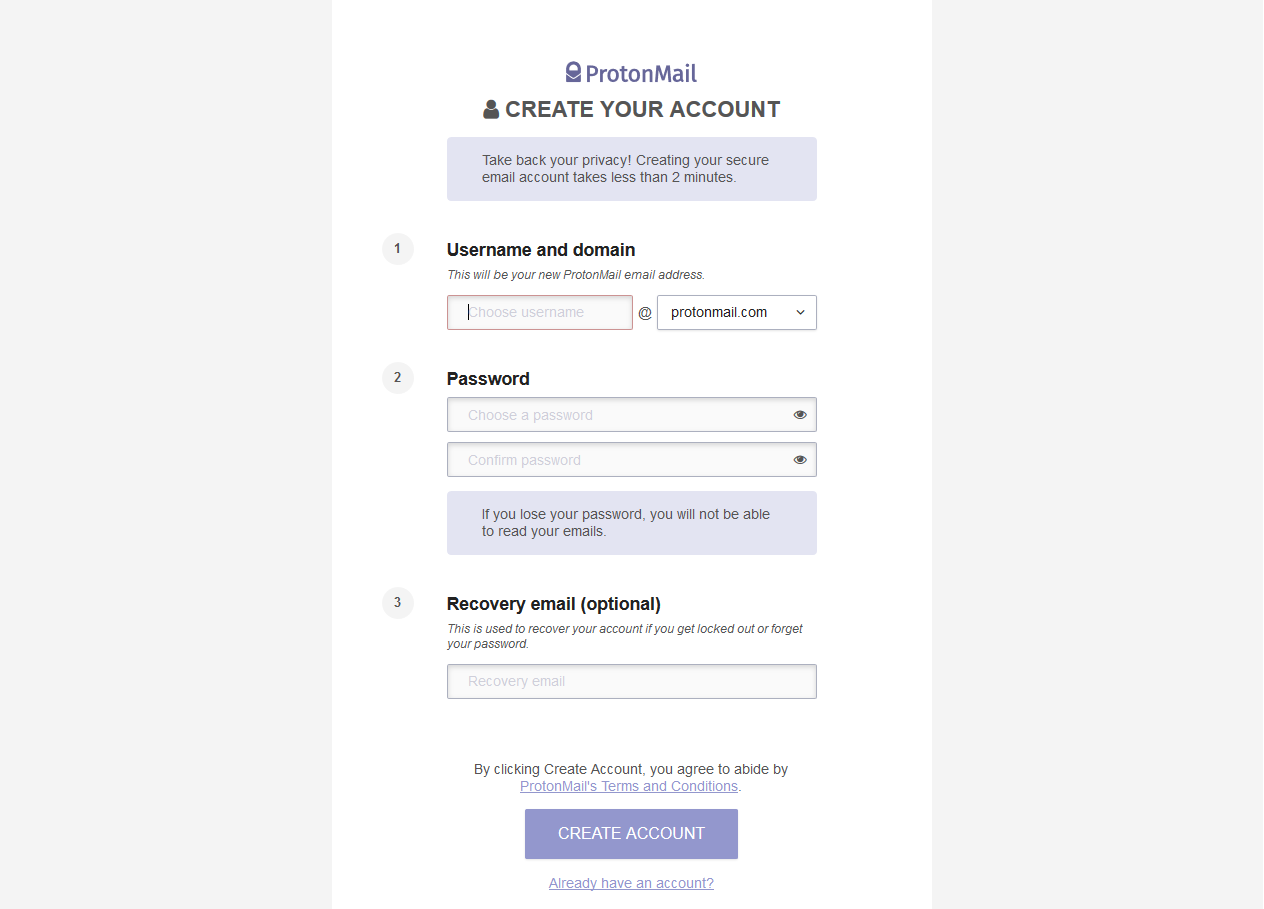 Security
For the moment your account is still protected by your password, but you can add a 2FA authentication, and even a second password, but if you select a second password, your mail will be encrypted with the second password.
Appearance
The appearance of ProtonMail is very nice too look a material design with soft color help the vision, and the icon are very intuitives. This design really helps the navigation and has been greatly choosen.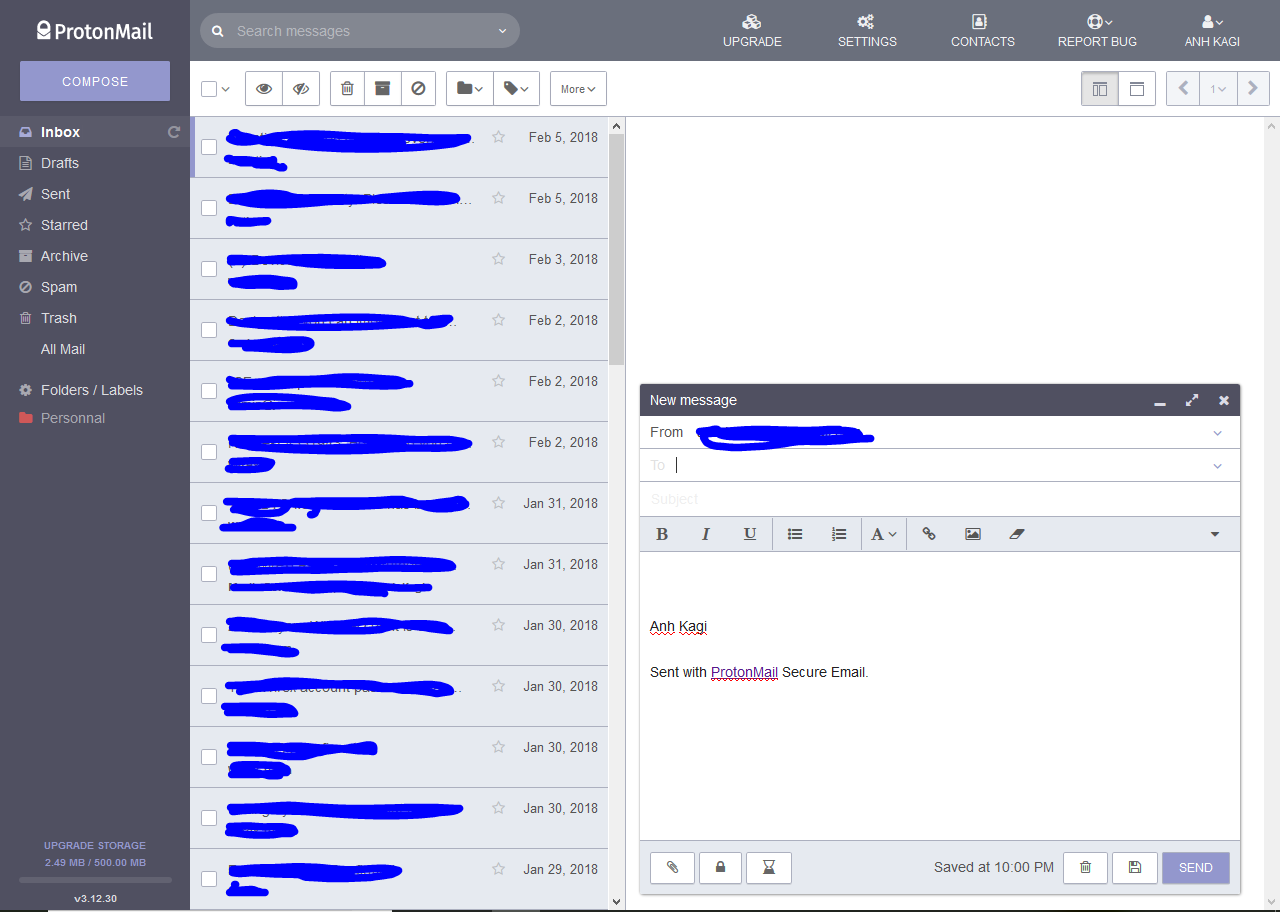 ProtonVPN
For a few times, ProtonMail has created a ProtonVPN access, given with your ProtonMail account, the great thing is that the ProtonMail paying features are included in the ProtonVPN paying features and vice-versa... Here too, the material design is great, and the software is compiled for many OSs: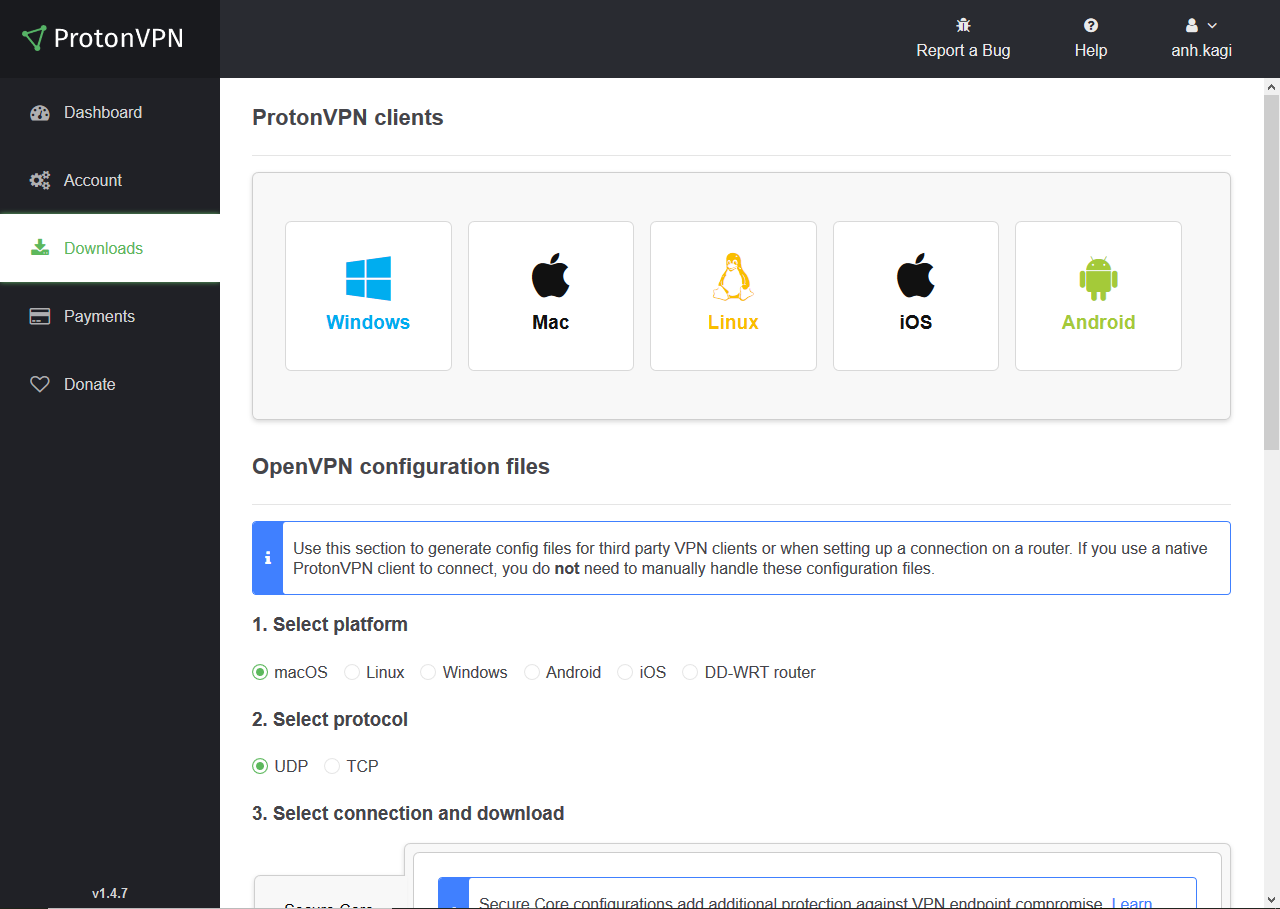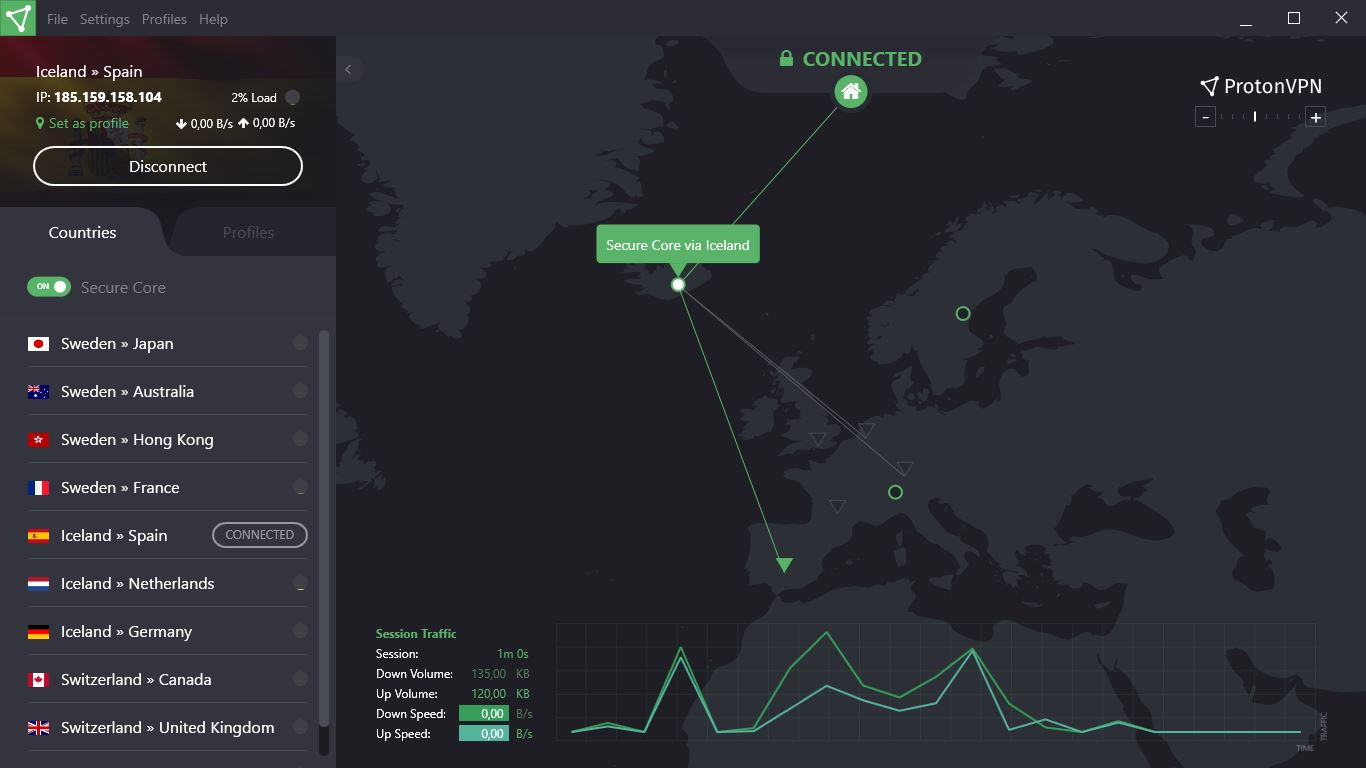 In contray to others free VPNs, ProtonVPN doesn't keep any logs even for free features. With paying features, the VPN can even pass through TOR or P2P VPN!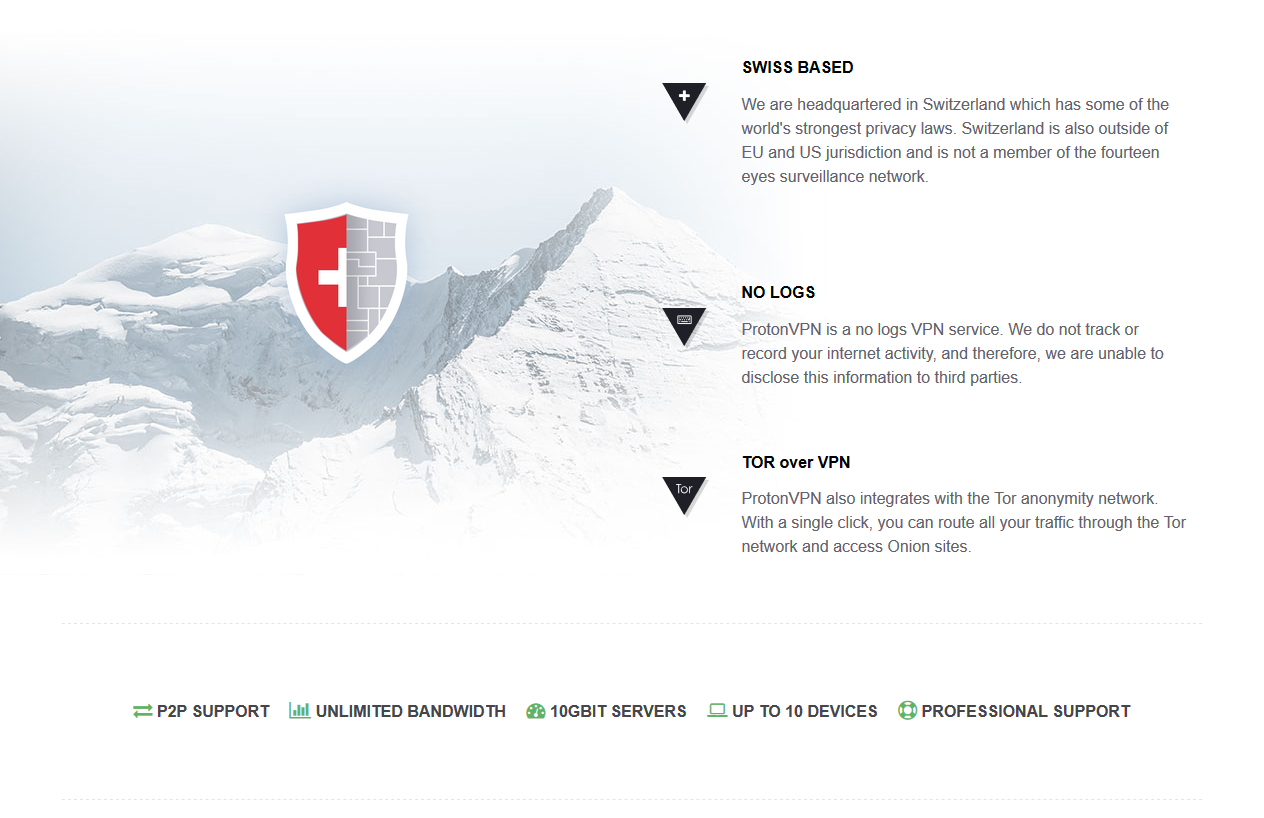 The VPN connection is entirely encrypted and fully secure, and you can even choose your VPN server!
Conclusion
ProtonMail and ProtonVPN is a great way, (if not the best) to encrypt your mail, and to be anonymous on the internet, if you can afford it, buy the paying features, especially "visionnary plan", it's only 24$/month, it give you protonail visionnary plan, Secure Core, VPN Server plus... Plus, ProtonMail cannot give your data to any organisations, and even if the servers are hacked, your data is fully encrypted, so the only thing the hacker could do is deleting your data.
TIP:
If you want a big security, for the moment, you cannot create a strong key with web UI, so use the app to make your account and select the strong key, this way, you'll be able to have a 4094 bit key, but in the future you'll be able to change the key from web UI. The ProtonMail service is great, support them, they even accept bitcoin to pay the features in the beta version! The support is very responsive and if you have a problem they'll be there to help you!