@bellyrub does not have a steemit.chat, it is a scammer, beware!
If you have been contacted by @bellyrub on Steemit.chat asking for 15 STEEM sent to a poloniex account for an upvote, it is a scam. @bellyrub asking for money for an upvote, 100% chance it's a scammer.
I was sent these screen shots: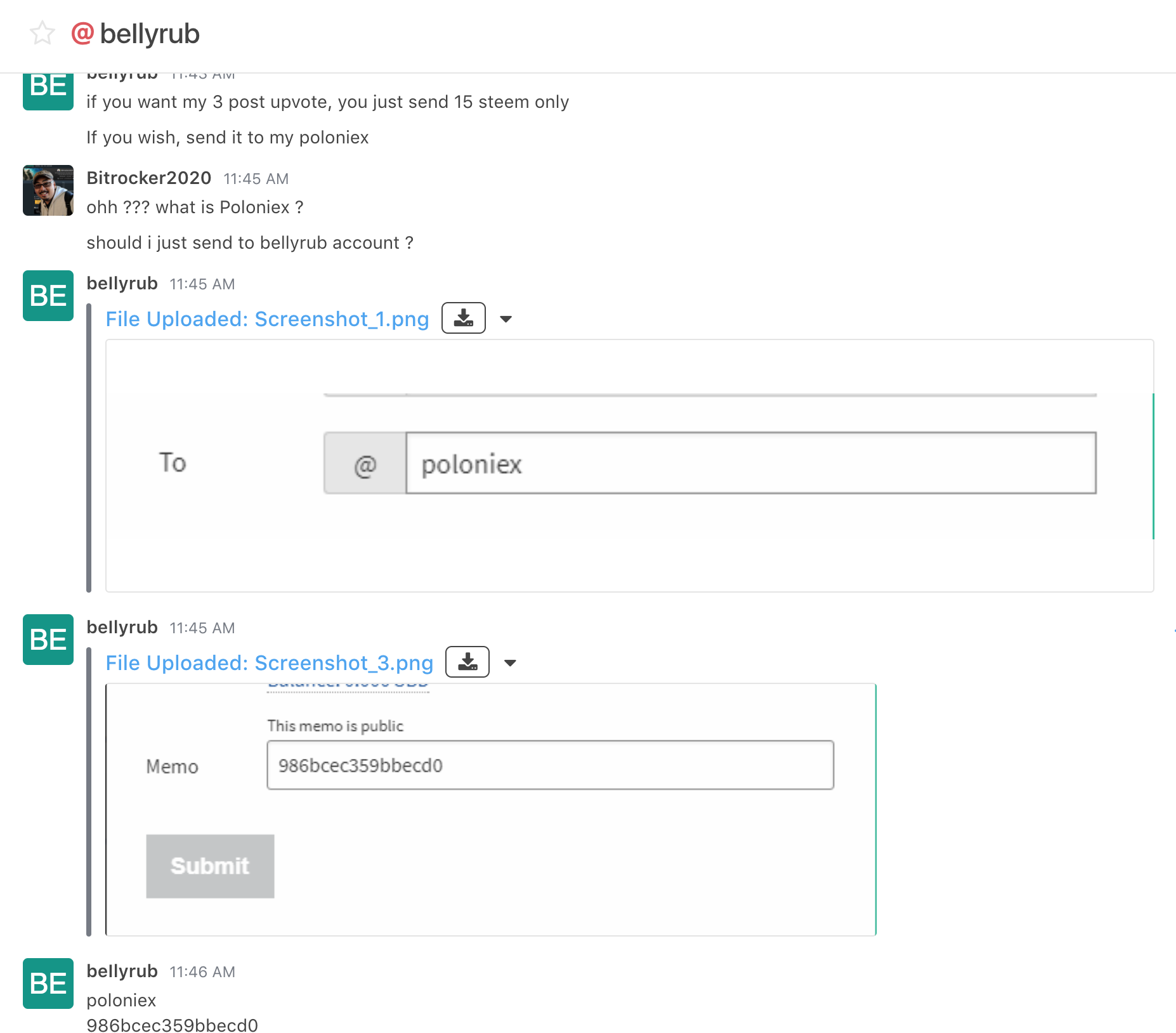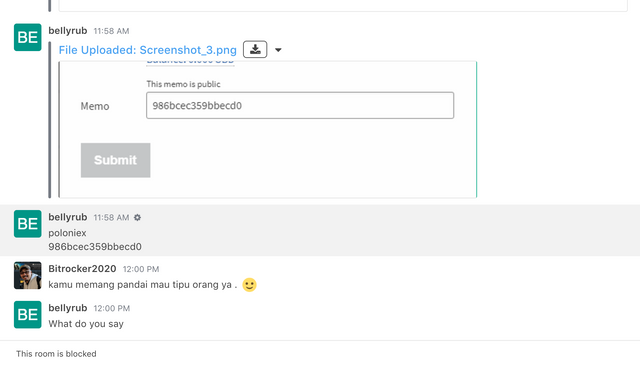 Do no send any funds to this scumbag,
There has been many imposters on steemit.chat in regards to members names being used on steemit.chat.
Reposted for more views.