Since Marvelous have opened a website to announce that manga Tokyo Ghoul: re of Sui Ishida's will have animated television adaptation in 2018. Natsuki Hanae will return as the voice of Ken Kaneki as he did in previous adaptations.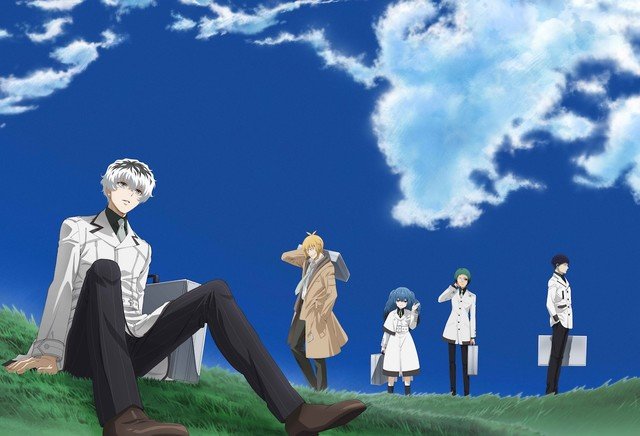 image-source
Ishida published the manga Tokyo Ghoul in the pages of the Weekly Young Jump from 2011 to 2014, continuing with its sequel Tokyo Ghoul: re in October 2014 in the same magazine. The compilation volume number 13 of the work will go on sale on October 19.
---
Argument:
Haise Sasaki has been tasked with teaching Qs Squad how to be outstanding 
investigators, but his assignment is complicated by the troublesome personalities 
of his students and his own uncertain grasp of his Ghoul powers. 
Can he pull them together as a team, or will Qs Squad first assignment
be their last? 

---
Previously Tokyo Ghoul was adapted to two television series, several OVA, in addition to games for PSVita, smartphones and plays. It also had an adaptation to real image film released last summer.