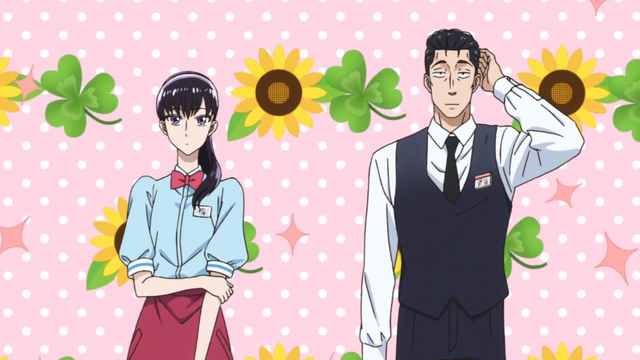 Name: Koi Wa Ameagari no You ni
Eng sub: After the Rain.
Genre: Romantic, Slice of Life.
The story about a young Highschool girl named Akira Tachibana who starts falling in love with a 45 years old named Masami Kondo,divorce with a young son , Manager of the small family restaurant. Akira struggles to determine why she is falling for Masami, and whether or not to reveal her feelings to him.
This anime is pretty good imo, a little comedy, romantic, chill. The animation is fine, the art style is really impressive, specially the emotional of Akira, cute and beautiful. The background is good enough. Some people complain about the frame-rate of this Anime but I think it's okay.
I specially like the OST of this Anime.

The studio which product this anime, is the one producted Anime "Wotaku ni koi wa Muzukashii" also.
There's also a Live-Action of this Anime.
Episode: 12/12