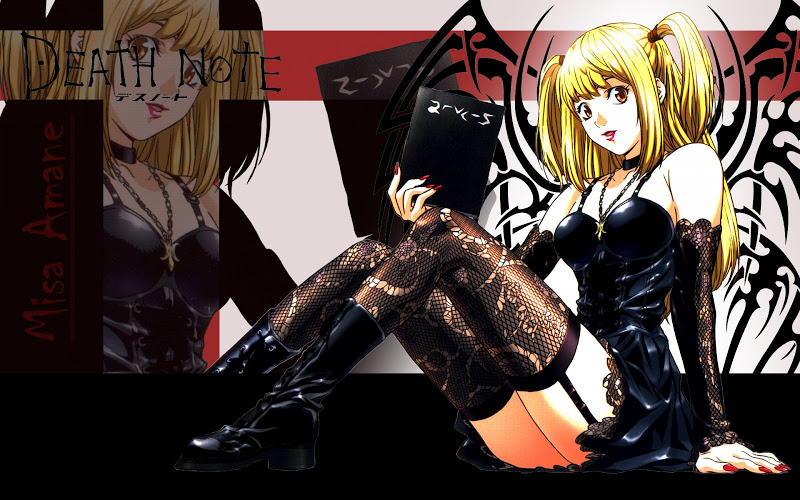 I have watched the anime series Death note and also now the American movie recently made of Death Note.
Basically Death Note is about a Death God that has this note book that he drops on earth and then when a person finds it, they can now write name in the book and then the person whose name they wrote down would die. But when the name is written in the book, you must also hold the persons face and specify how the person will die, you can also control a person for two days (48 hours) before they die.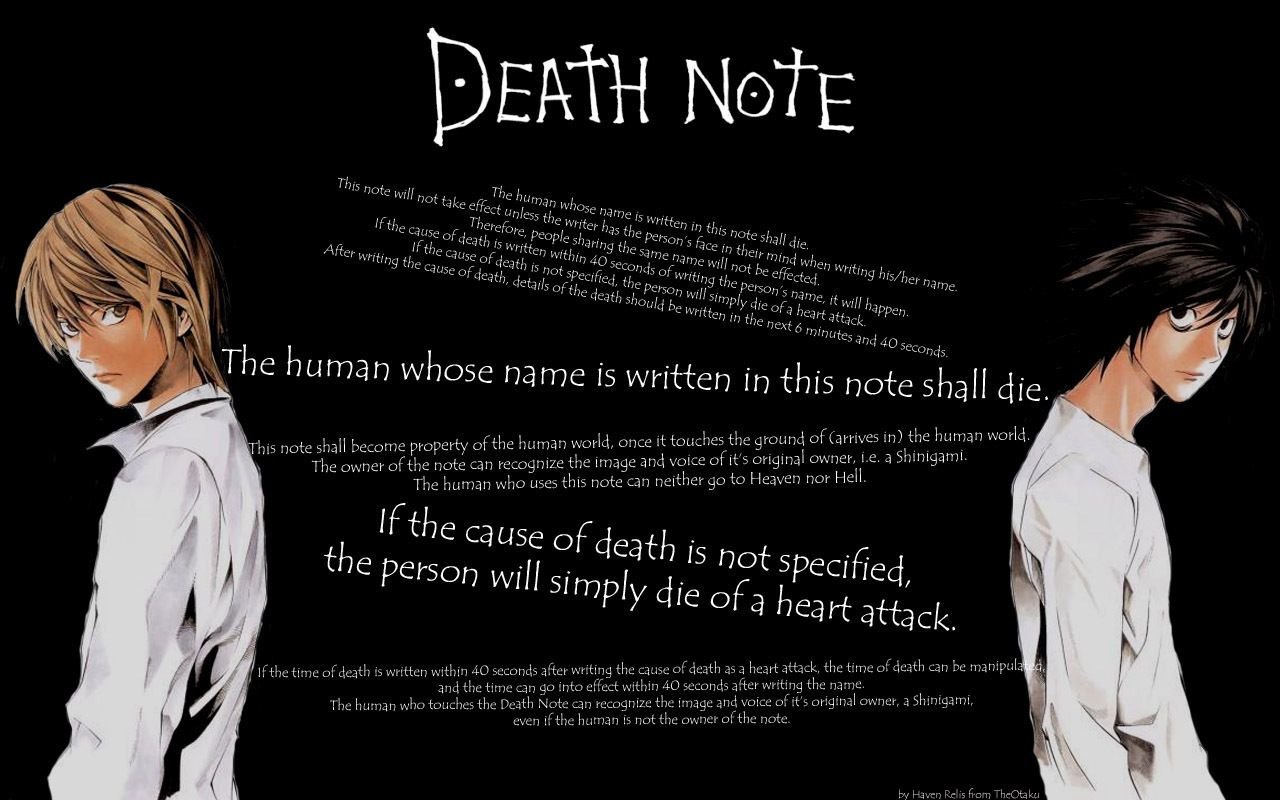 What would YOU do if such a power really existed?
Will you use it?
How will you be able to decide who deserves to die and not?
How will you know the TRUE and real story of the person you want to kill?
Will you abuse such power or will you use it for good? What is good and bad when one has such power?
Imagine yourself having this note book (death note) and you can literally KILL anyone you wish to kill as long as you know their full names and have a picture of them in your head, and more you can play a bit and decide how they will die (within physical means of course of what's possible and practical). Now you hear on the news about a rapist, or a murdered, or someone messages you about their parents being abusive and or their partner. How will you KNOW that what you are hearing and seeing from others or the TV or newspapers that it is TRUE? That it is the truth.
Humans LIE every single day all day, even about how we feel, even about what we like or dislike, we are the biggest lying bunch in the universe. So now you have this Death Note. How will you decide IF you decide to use it?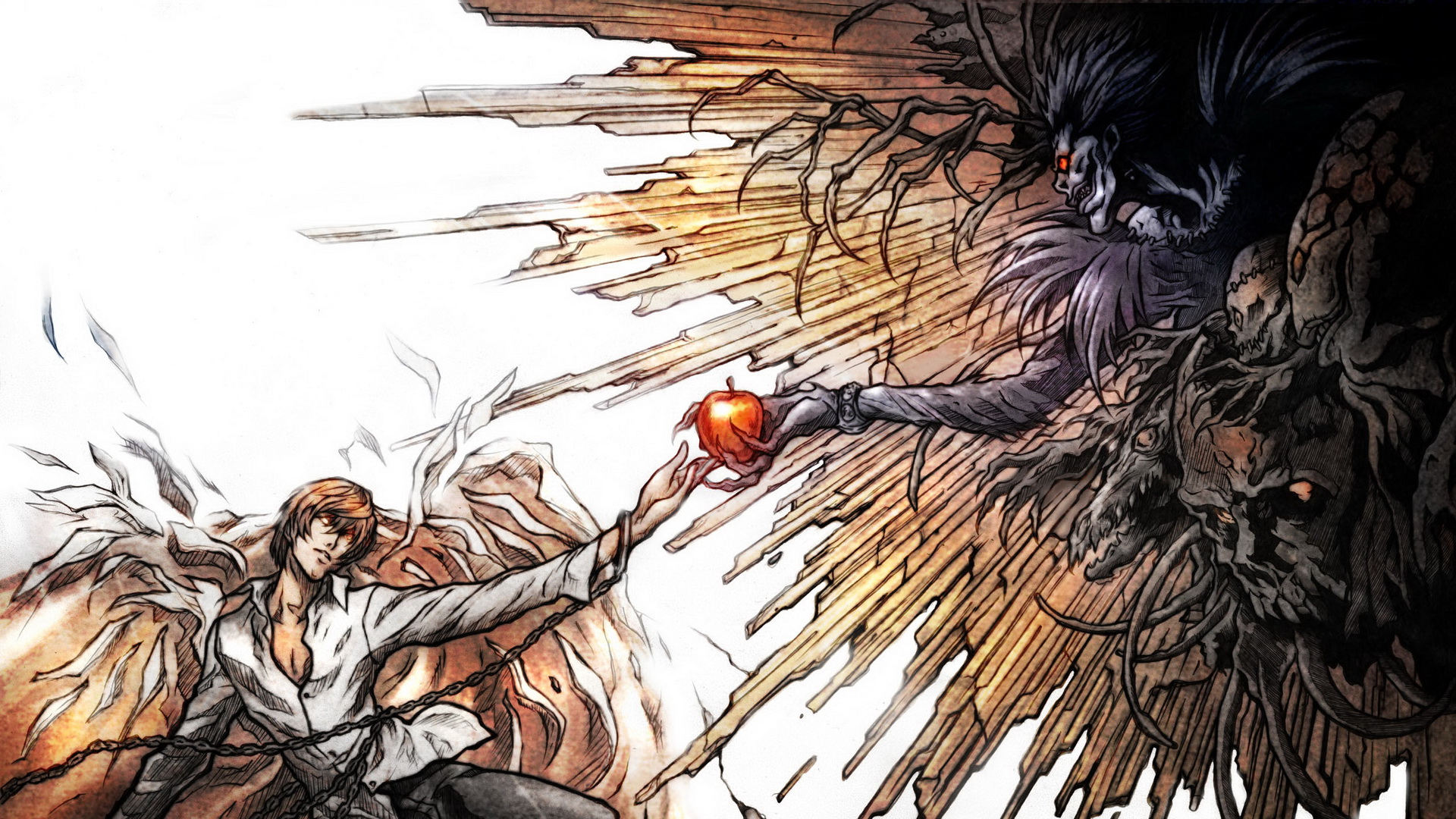 Will you be able to stand within principle and only use the Death Note for what is best for all life, or will self-interest petty things creep in and such a powerful weapon will be used for self-interest and only for self-gain?
When I was watching the series and also now the movie, these are the points that came up for me, because at first we go WOW that's awesome, I will love to have such a Death Note and I will know how to use it the BEST way possible and that I will be able to do so much good and even change this world by removing the abusers and dictators and the extremely greedy.
YET when it comes to reality and if we had to have such power for real, is what we think of ourselves in our heads the SAME? Or do we actually not know, especially if we start asking ourselves some real simple questions and test our own self-honesty and just look at who and how we are now in our daily lives without even having such power/responsibility.
We dislike taking the garbage out, we hate doing the dishes, we do not like to clean up after ourselves or others, we react and get angry at someone just saying something small to us, we get jealous and spiteful to petty things, we get greedy with weird obsession and money, we have addictions and habits that control our daily lives. So when we look at what and who we are in our daily lives, will we really be so different with having an awesome book called Death Note?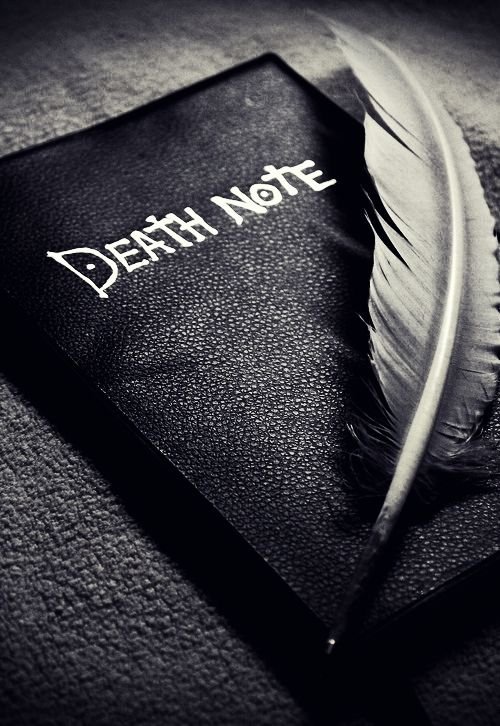 I thoroughly enjoyed the series and movie as it thoroughly challenged me and questioning myself and seeing where I need to focus on in my life.
Hope you enjoyed.