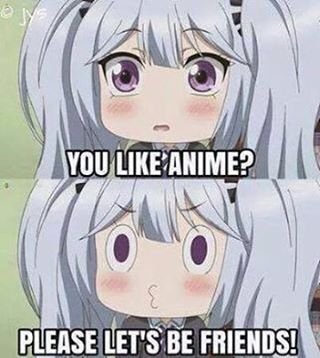 A community for anime & manga fans
I've yet to find any community for anime & manga lovers here in Steemit, so I've decided to create one, its name is Akihabara Steem, and it's short name is AkibaSt or just Akiba; and you can join here: https://discord.gg/7JQruwm

if you're interested. This community will be focused on the themes surrounding this unique part of japanese culture and this is the plan I've got for the community: 
Create the discord server.
Start inviting people to the server. 
Create a dedicated account and trail for curation and supporting good content in the community. 
Organize the server as it grows adding channels according to interest, post sharing rules, guidelines, bots, moderators, etc. 
Make lists and suggestions of the best anime to follow each season. 
Start organizing contests and community posts showing off the best of the community to the rest of Steemit. 
Start working on getting some delegation from whales who want to support this community and/or cooperate with other curation communities like C squared or curie to give votes to good content in the related tags. 
Grow the server so that it also accommodates japanese people, so that there is a great fluidity of communication and interaction between cultures. 
Perhaps organize translations efforts for fan translations and other related issues? 
????? 
The idea is to try and revive the anime tag that right now is not as good as it could be. There aren't many reasons to write in these tags since they barely get any decent amount of votes, but this is also because the tag is lacking good quality content so I want to try and change that.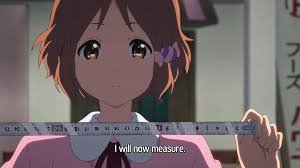 Curation and other activities guidelines
As far as what would be the curation guidelines… anything that truly deserves attention and that is original and doesn't involve violation of copyrights and related things. Original good AMV that you can prove authorship, good reviews and comments about an entire season anime chart, about a particular anime that deserves special attention, your own pictures and fan art, and others along these lines. I wouldn't consider for curation anything that violates copyright, like streaming episodes; I also wouldn't give a curation vote to just a simple picture without words or comments… 
Still, curation aside, there are some communities that have evolved even without these curation efforts, so at the very least I'd like to have a place where I can talk with other people about the things I like and share ideas and opinions. 
Final words
If you're interested in supporting the creation and growth of this community then by all means join us and spread the word and if you have other ideas I could add to this list then please do tell me and thanks beforehand. On the other hand you can also give a vote (not very important in this case), resteem (VERY important for this particular case) and leave a comment, no matter the size of the comment, this is also VERY important, because when the time to negotiate for some delegated SP arrives, I'll need to have support and to prove that the community can add value in Steemit and that there is interest. You can't vote after seven days, but you can comment no matter the time of the post, so it's kind of a signature sheet to present to the whales. 
So that's it, hope to see many new faces joining our server soon and that the anime & manga tags gets revived. 
Kind regards 
Eilder Jorge 
Proud supporter of many communities in Steemit.