Title: Season ender and what's coming up (1/2)
I was thinking of not making any other winter 2019 season related article but watching the wonderful finale that many shows this season has put up I scrapped that idea because I seriously want to preach about those shows that brought me the most satisfying endings, that, and I also want to talk about a show that I was not able to include in my mid-season list that I feel like deserves props for bringing something interesting in the table, this is a show I put in the back burner but as I binged it the enjoyment shot through a level that I did not expect, hence the mention. I will also be putting a few words about the upcoming season and my preliminary line up, I will also talk about few anime that will air in the near future that hyped the crowd real good, spoiler: Re:Zero, DanMachi, TenSura, Oregairu, The Promised Neverland, Psycho Pass and Dragon Maid, and as big fan of the franchise, I can't close this without mentioning Fate/ Grand Order. I am pretty sure I will still miss a lot so if I do, feel free to add things to the list. Well that is quite the introductory paragraph so let's get this one rolling already!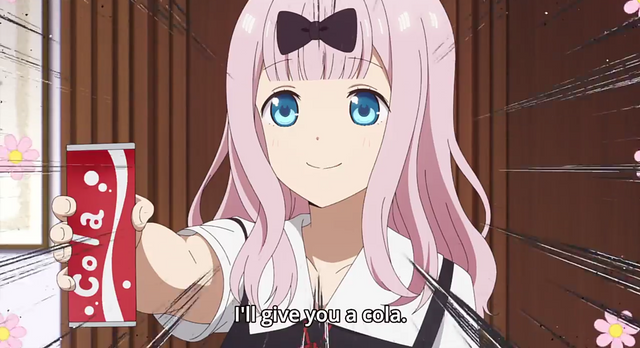 ---
Winter 2019 finale
---
What. A. Season.
Winter 2019 is so far the best season of 2019 considering it is the only season yet lol, but without kidding that was a magnificent season, the line up was pretty diverse ranging from action fantasy stories like The Rising of the Shield Hero and the second half of That Time I got Reincarnated as a Slime (TenSura), thrilling psychological shows like The Promised Neverland and Kakegurui xx (hoping for a third season so we can have the triple x version), different flavored romance series like (from mild to wild) Kaguya-sama: Love is War, The Quintessential Quintuplets and Domestic Girlfriend. Old school adaptation in the name of Dororo, calming and lighthearted jailbait shows like Wataten!, Endro! and How clumsy you are, Miss Ueno and my favorite show this season, Mob Psycho 100 that packed the best action scenes and the most heartwarming and fuzzy ones as well. This season covered a lot of ground that it is hard not to find something that will suit your taste, if there is anything lacking I guess that would be a full blown ecchi series but I grew up from those shows, honestly who still watches those shows? See? No one does…by the way where's my To Love Ru Darkness sequel at? How about a new High School DxD season? It is not like I want to watch them but since the "plot" already grew on me I just want to see things through, yes, that is all there is to it, I am no longer the same guy I was before. I am not being defensive or anything just to be clear okay, I am just curoius about how they will end.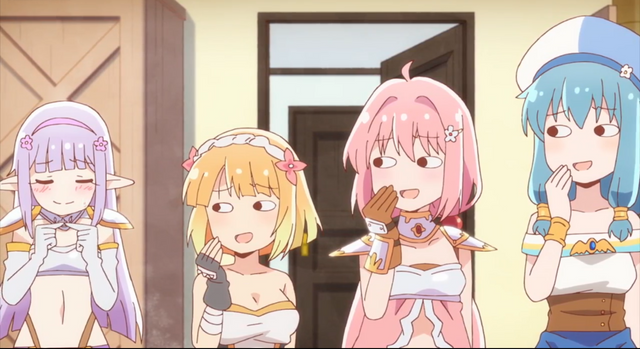 As I have more or less promoted all the aforementioned shows I would not go into the length of doing it again, I am just going to highlight the shows that gave me the best ending experience, more than what I expected from them when I wrote my mid-season list, the shows that went uphill from that point in time to put it in another way.
Okay first up is The Promised Neverland, I had my gripes while watching it mid-way because I can't get into the mentality of Emma but because of a certain twist in the ankle late game, my oh my, shit went uphill from there on and the last 2 episodes are… uhm to describe it in a concise manner, I guess I could say that it was "lit", yes, it was so effin "lit". The mind games and battle of wits that was put out in the end is what made this show for me, still not in the level of Death Note and Code Geass but it is the closest one that we've got in a long time and that is why it is not surprising that the second season was already announced right after it ended, goes to show how popular this series is to say the least.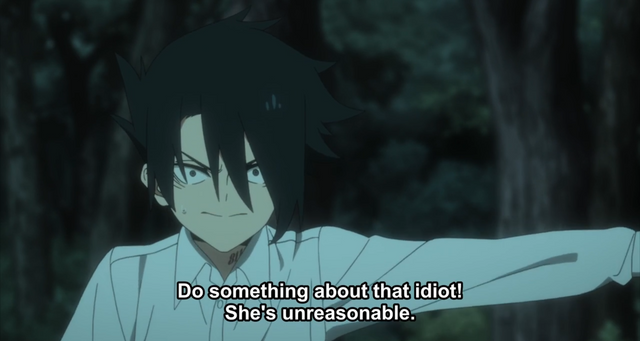 Next up is Kaguya-sama: Love is War. Romcom shows are instant watch for me but I never thought that this show will slowly climb up the ranks and exceed my early season favorites, save for Mob Psycho 100. I found the premise of the show ridiculous at first, well it is a staple in romcoms anyway but what ticked me off more in the earlier episodes is the over the top usage of commentary which they toned down later on by the way. The strength of a romcom show lies on its characters and their interactions and this one got a pretty good mix of it, an overly anxious and self conscious guy, a sadistic and calculating lady, a scheming airhead with sick rap skills, a depressed and relatable dude that people can't help but root for and the cool maid with multiple personas and without a doubt the best girl of the season (come at me ladies and gents, I will beat some culture into you, just kidding or am I?). That cast is a riot but there is another essential for a romcom to be complete and that is of course the romance element, and that last episode gave me that bitterness and sweetness that I was looking for. There's the cute sick Kaguya scene that would melt your cold stone heart too if you were still not convinced enough.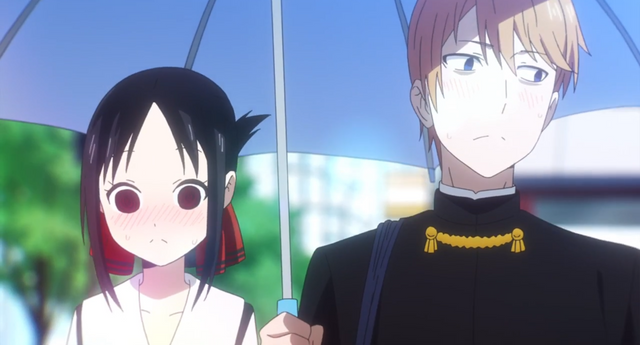 Finally there is Mob Psycho 100, if there is a single show I would recommend in a heartbeat this season, this would be the one. I have been selling this one hard already but the show gave me more reason to do so later on. From the oddly satisfying opening song, mysteriously intriguing story, insanely hilarious comedic moments, stunningly well choreographed and animated battle scenes (checkout *Shimazaki's fight against multiple espers and be amazed) and emotionally touching character progression, it is a treasure chest full of surprises at every turn and would leave you with awesomely fulfilling experience. It was a wonderful roller coaster ride that at the core of it is all about people relationship and bonds more than it is of a supernatural battle royale that I initially expected, but that is more beautiful than what I thought it would be, it was a betrayal of my expectation that I will welcome with open arms as many times as possible, that is how great of a series this one for me is so I would appreciate it if this show could get more appreciation and do forgive me for saying this, but I personally like this one better compared to the other hit series of the same author, but hey, that's just me and my feelings so don't @ me at the comment section, okay?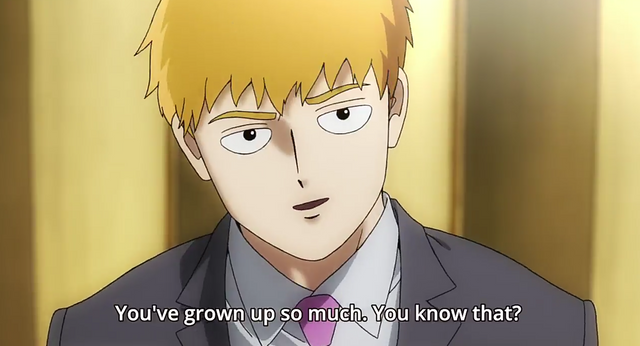 ---
That Winter 2019 anime I forgot to mention
---
I ran out of idea on what to call this part of the article so don't mind the low effort naming sense. I only have 1 more show to add to my seasonal recommendation and that would be Magical Girl Spec-Ops Asuka. Don't you dare turn tail after reading Magical Girl there brother, if you are not well acquainted and/ or updated to what the genre has evolved to, you will think that I am losing my masculinity now (or maybe the moment I promoted moe shows you guys are already under that impression, eh?) but today I shall give you a fresh new outlook on what to expect from a Magical Girl series, post Puella Magi Madoka Magica.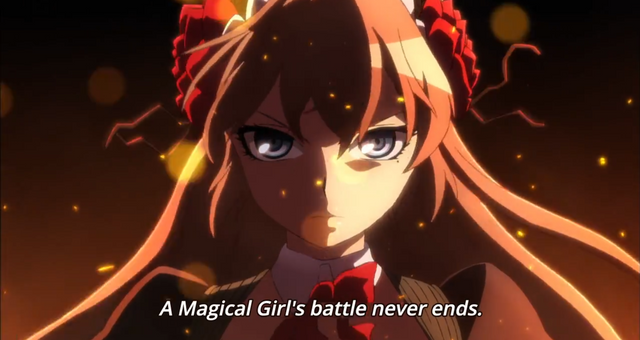 I won't deny that one of the shows I grew up watching was Sailor Moon though I hardly remember anything from the series, I can at least be sure that I watched it in earnest when I was little, same with Dragon Ball, Ranma 1/2, Magic Knight Rayearth and Voltes V just to name a few. I am a little confident to mention Sailor Moon because I think that one rings a bell on most people's memory, anime fan or not, it is one of those series that has earned global recognition after all. However, Magical Girl series may not necessarily be the same one that people used to know before, the genre has evolved in the past few years when a certain show decided to go ahead and break the very image of Magical Girls that has been stilled in the viewers' mind for quite a long time. The image of girls gaining power and wearing cute and colorful costumes as they fend off evil forces was slashed out and a new breed of Magical Girls that are made to suffer were born and from that point onward the name of the game has drastically changed.
To sum up what I have said above, if the old Magical Girls Series features girls made of sugar, spice and everything nice then the current ones are made of pain, suffering and suicidal tendencies. That is what the genre has come to, though the reception of the change is not a clear cut one, some views the genre as too edgy as of late and I won't be denying that majority of the ones that got released recently definitely tried too hard on the suffering part that I only watched them to see how much edge they could fit in the span of 12 episodes. Another part I enjoy is how much ridiculous things will turn out, there is that one show with magical panties and I am not even disappointed, that was brilliant and I am glad I stick with it till the end, it was a case of it's so bad it's good I guess, or maybe I am just going nuts.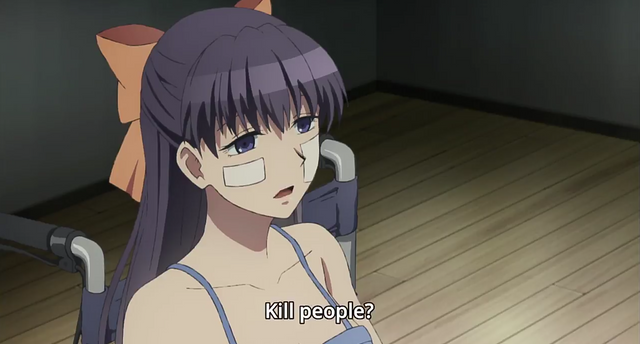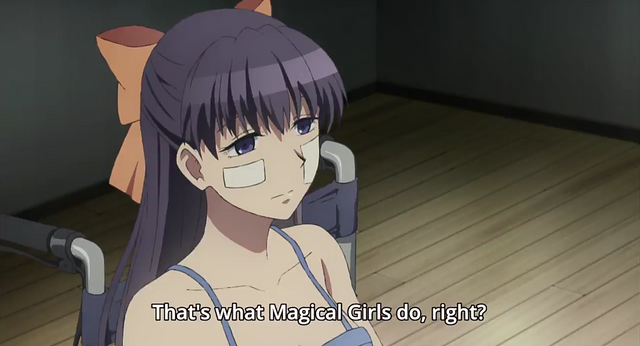 Anyway let's get to our focus on this segment, Magical Girl Spec-Ops Asuka. This one is something I watched on a whim and only got up to episode 3 and then I got a little bit behind my schedule so I had to put it off until I caught up with my best bets this past season. My main problem with the series is not about the edge aspect, I am more turned off by the character design and those big scary eyes, those eyes looks like they are peeking directly at my soul and I find it disturbing. I felt like the show has a very strained budget because the characters look unnatural at first glance but as I binged it till I caught up to the latest episode I got used to it before I know it, I mean I watched all of the released episodes of Toaru Majutsu no Index III and Date A Live III so this is nothing compared to what I have already witnessed. Anyway jokes aside, the show was actually one of the better Magical Girl series to come by in recent memory, it was a cool mix of Magical Girl and Military genres, yes, it was a wild, wild shot, like mixing milk and alcohol but it surprisingly resulted to a somewhat potable treat. As what I have been mentioning before, the genre has drastically changed now but this one may as well be a step ahead of that evolution, come on, does the image of a gunslinger magical does not pique your interest? How does a magical girl with Karambit as her weapon sound?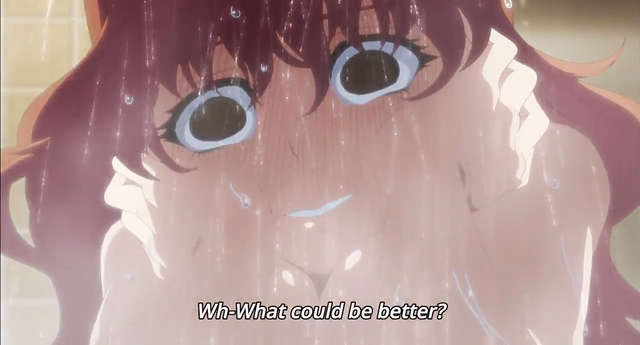 Another positive aspect of the show for me is that these girls are trained and battle hardened veterans and they don't look like your typical under-aged middle schoolers so they are not irritating to watch, they'd do the deed just as how they should, no more pussy characters that cry at every turn, no more dumb ways of dying because they don't show mercy to those opposing them, this is a magical girl show where the trace of the old magical girls is hardly maintained save for their frilly costumes and I am loving that concept.
The show has a dark tone and filled with violence and stuff you won't let kids see, they have insane focus on the torture bits and it is no ordinary torture, they are creative with their stuff and it honestly disturbs me at times, take this one for example.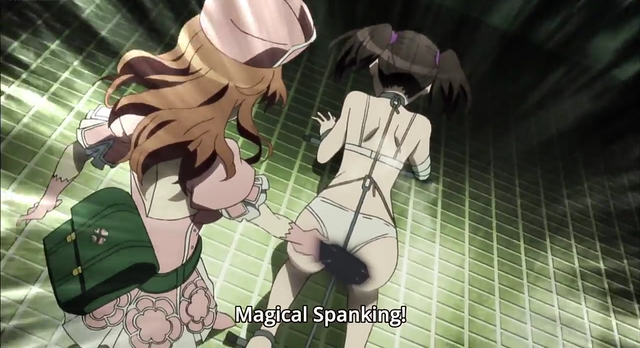 Gives me the shivers I tell you.
Now this won't be complete with me only showering the show with praises won't it? Of course there are also bad parts like who the heck designed those macho stuffed animals and decided that they would look cool if they wield guns? I know that the show is trying to keep the element of magic in there but that is quite the horrible way of doing it, this could work if it was Shaft doing the animation because they have a way of doing weird stuff look mysterious rather than look like low effort laughing stock monsters. The show also did not do well into telling the story with its poor pacing and shallow plot twists that people could see coming from miles away and to top it off they ended it with a filler like episode, I can't express how much I mourn for the lost potential of this show but on a positive note I think this could spark more creativity when coming up with new gimmicks for new breed of magical girls in the future and we may be spared from the usual depressing cycle that is plaguing the current era.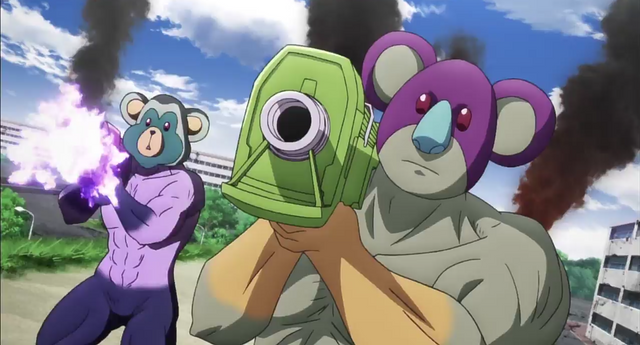 I almost forgot the existence of this mascot character, this guy is this series' ace in the hole without a doubt.
---
This has turned to quite another lengthy article so I will be stopping here for now and I will resume with my Spring season 2019 preliminary list next time. Nothing much going on my end but I have officially turned 1 year on the platform last March 27 and I would like to thank everyone who has taken the time to read the boring stuff I put out last week. Well that's all for now so see you again next time ladies and gents!
Ciao~