Spring 2019 Anisong - OP List
I am finally down the last stretch for this season, just this one and the ending list and I will finally be done or so I'd like to say but it seems like I missed a show because I initially dropped it after its first episode but after getting convinced to try it again I found it quite worth the mention therefore I will be putting up an article dedicated to that particular show, can anyone guess it?
Well that's how it is, there are still 2 articles for Spring 2019 after this one so let's get this one done in a flash, let's get things rolling!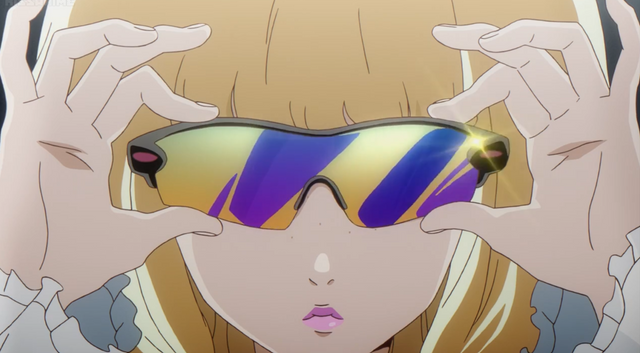 ---
1. Kiss Me
Artist: Nai Br.XX & Celeina Ann
Series: Carole & Tuesday
---
Kiss Me by Nai Br.XX & Celeina Ann
---
Perfection to put it simply.
Anime and the English language are not in the best of terms to be honest but Carole & Tuesday overcame that hurdle, nah that's an understatement Carole & Tuesday proved that it can be done …beautifully. I know that they hired English speakers for their songs but what I am trying to point out is that if there's a will there's a way. Another thing is that even though the song is on English it still fits and sounds like an anisong so it doesn't stick out in a bad way.
So how good is this song anyway? Well for me this one totally dominates this season's list and that is even after considering bangers like LiSA's Gurenge (Kimetsu no Yaiba), MADKID's FAITH (The Rising of the Shield Hero); catchy ones like EDOGA-SULLIVAN's WONDERFUL WONDER (Ao-chan Can't Study); and even Beverly's Again (Fruits Basket (2019)) and that says a lot.
The song is not the only beautiful thing in this OP, the animation is also on point (something I would expect out of Bones anyway) those pastel coloring scheme and swift movements are totally mesmerizing and the latter parts of the song is so calming that I feel like being lulled to sleep, truly a one of a kind opening and a song on a league of its own.
---
2. Gurenge
Artist: LiSA
Series: Kimetsu no Yaiba (Blade of Demon Destruction)
---
---
Fuckin' Hypeeeeeeee Machine!!!!
LiSA's voice + ufotable's animation is a two pronged attack that will stimulate you to the core of your soul. This song will be this season's neck breaker and just giving it a listen is already making my hair stand to its end. I would also just like to reiterate how much I love the sword effects on this show, especially the lightning kid's part, that is dope ass animation, sasuga ufotable!
---
3. Again
Artist: Beverly
Series: Fruits Basket (2019)
---
---
Beautiful and feels inducing piece. I love this song, it is simple yet it packs a lot of emotions and even though I do not belong to the crowd that had seen the first adaptation to make me feel nostalgic about it, it hits home nonetheless. This could have been my favorite opening this season, but then Carole & Tuesday's is just too much of a competition however that doesn't make this any less wonderful.
---
4. FAITH
Artist: MADKID
Series: Tate no Yuusha no Nariagari (The Rising of the Shield Hero)
---
---
Skip it to 1:30 mark for the opening 2 lol.
Just like the series' first opening, it gets really dang good when the chorus drops that one can't help but just to sing along because one would instinctively think that it is the right thing to do, well maybe that last part only applies to me lol. Kidding aside, the series' OP are both great, they are sung by the same people by the way, and the animation is truly entertaining to watch during that chorus drop as well, those flawless and fast paced bits of fight scenes are eye candies that I wouldn't get tired of seeing in a hundred loop or maybe make that thousand.
PS. Someone please get these people umbrellas or raincoats, anime peeps are prone to catching cold after getting drenched in rain after all.
---
5. KNOCK on the CORE
Artist: (K)NoW_NAME
Series: Fairy Gone
---
KNOCK on the CORE by (K)NoW_NAME
---
The series may have been unimpressive so far but one thing I could say with my head held high is that their music choice is definitely among the best. The opening may not be the top choice for me but the ending sure is up there, wait for me to get there and I will glorify that piece real hard lol.
As for the animation, I could say that it is top notch though there are some bad CGIs here and there it didn't totally ruin it for me. Also I would like to say that I am really fond of the series' character designs, especially Veronica's (the blonde chick) and the Bespectacled girl (forgot her name teehee).
---
6. Shoukei to Shikabane no Michi
Artist: Linked Horizon
Series: Shingeki no Kyojin Season 3 Part 2 (Attack on Titan Season 3 Part 2)
---
---
Linked Horizon is finally back into making the opening for Shingeki no Kyojin, it just doesn't feel right when it's not them, I mean they are the only one that can bring out that Shinzou Sasageyo(Offer your heart) feeling. Though if I were to be honest, this one doesn't hold a candle compared to the previous songs from them, including last year's ending song. On a good note though, the animation is still the amazing animation we knew and watching them using the 3D maneuver gear really never gets old.
---
7. WONDERFUL WONDER
Artist: EDOGA-SULLIVAN
Series: Midara na Ao-chan wa Benkyou ga Dekinai (Ao-chan Can't Study)
---
WONDERFUL WONDER by EDOGA-SULLIVAN
---
Bouncy! Bouncy! Wait am I talking about the song or Ao's jugs? Who knows? It is one of the seven mysteries of this world so better not dwell too much into it.
The song is a catchy piece and is another proof that songs with"se-no" in it is bound to be addictive, now I rest my case. The animation for the show is not that good to begin with so I am not really expecting anything grand from its opening sequence and that is exactly what I got though if I were to say it is quite entertaining to watch on its own right, it has funny and smexy moments and some cute moments too so I am not really that negative towards it.
---
8. Koyoi mofumofu!!
Artist: Azumi Waki, Maaya Uchida
Series: Sewayaki Kitsune no Senko-san (The Helpful Fox Senko-san)
---
Koyoi mofumofu!! by Azumi Waki, Maaya Uchida
---
I can't find a better version so make do with it. No complaining or else no tail fluffing for you.
The song is... fluffy? I guess? I believe I have said this quite a lot of times now but I have always been weak when character songs are up and this one is another case of that but I regret nothing, fluffiness is the new justice!
By the way, their way of talking is also to my liking so I guess that also adds up to the reason why I included this one here. Okaeri nanoja FTW!
---
9. Seishun Seminar
Artist: Study
Series: Bokutachi wa Benkyou ga Dekinai (We Never Learn)
---
---
Another character song in the list and for the record it is not only the song that got it in here, to be precise I am seriously amazed by this opening's animation and I think that played the biggest factor for this.
The sequences are just so satisfying to watch take the one at 0:46 mark for instance, that's gotta be the most adorable animation sequence I have seen this year. And from mark 0:51 to 1:12 is where things get reallllllll good, those focused and precised fiddling, pen spinning, page flipping and other animated motions are so satisfying that I feel like watching a domino show where everything went according to what was planned, yes something like, hope that analogy makes sense. Anyway, what I am trying to say is that it feels so good watching it, maybe even a better watch than Kimetsu no Yaiba's for that matter.
---
I still feel like I still missed a lot of good ones, I have been quite busy during the month of May after all and so I am still catching up with some shows this season (I am still not done with Bakuman as well, I am quite in a bind now lol). With that said I will be cutting this ending paragraph real short. So see you again next week for my ending list and if you have any songs that you believed should be in here, feel free to drop by the comments section and let's talk things out.
PS. Don't @ me lol
Ciao~