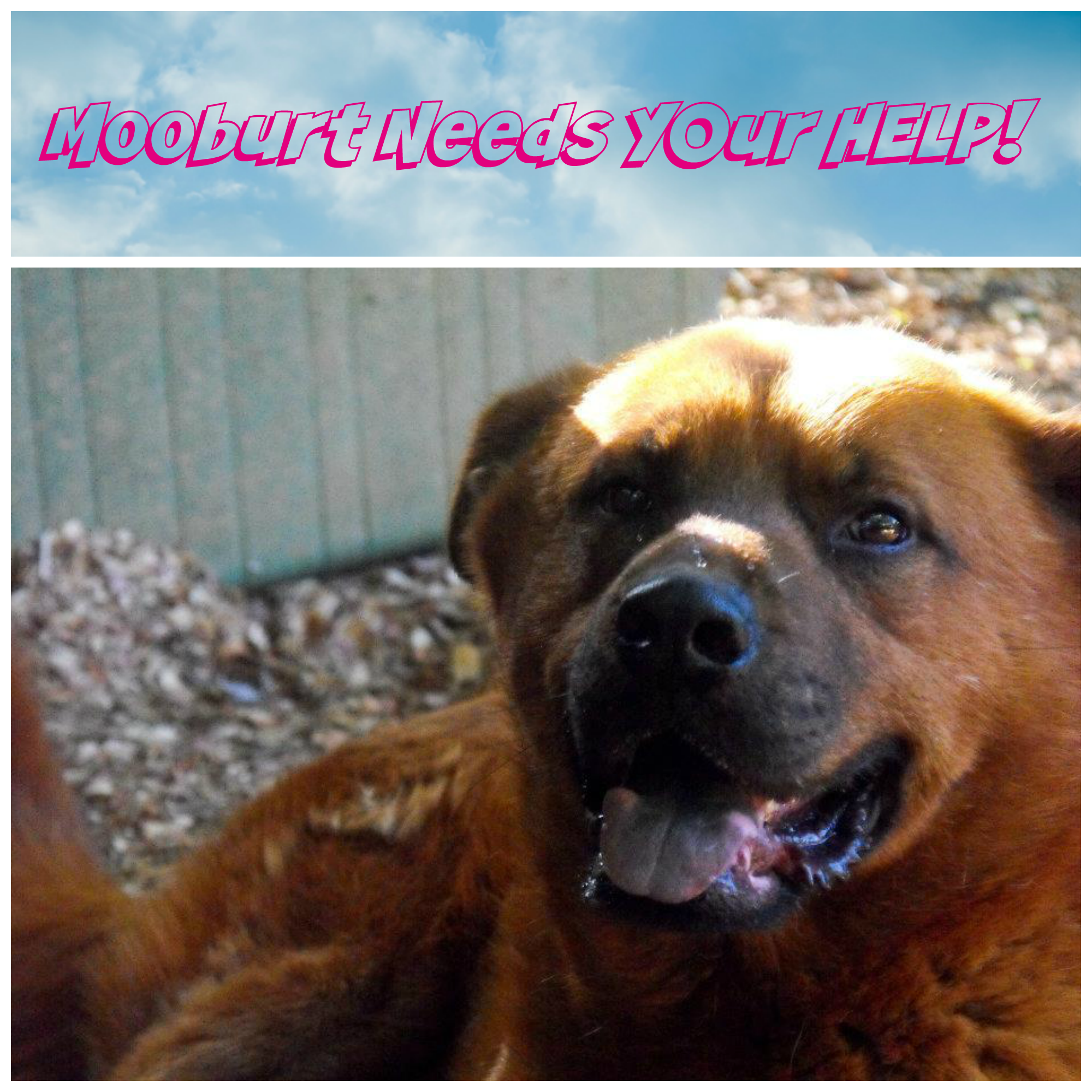 Dear friends and supporters,
Nangijala pup Moobert Oi is not doing well. On most days he is no longer able to get outside and he often sullies himself. Keeping him clean is becoming a full time job. He is otherwise in good spirits however, enjoys interacting, loves his food and is not in any pain; but I desperately need help upping his quality of life and as I am disabled myself and on a very tiny budget (700$ a month) for my little sanctuary. I need help getting some things that will make things easier for Burt and myself. I have set up a wish list with things I need to help us deal with the situation as it is right now. i am hoping to get a wheelchair for hi eventually and have a ramp built to help him get outside again, but that costs a lot of money so for now I need to set things up as we need it for the interim. The Wishlist contains a new create that can be opened from the side, which will make it easier for me to lift him as my disability is making certain movements progressively harder. a soil resistant bed as his old one had to be removed. A dog washing machine which will make it easier to clean him in a safe place as Burt has severe anxiety, diapers both for urine and poo (hense both the male and female ones) and cleaning supplies as I have to stay on top of things and they cost a lot. and dry dog shampoo for in between. (@d-pend see I finally made a help request post). All Items on the list are Cruelty free!
If you would like to help please go to our amazon wishlist where you will find everything. Thank you in advance for you interest and support.