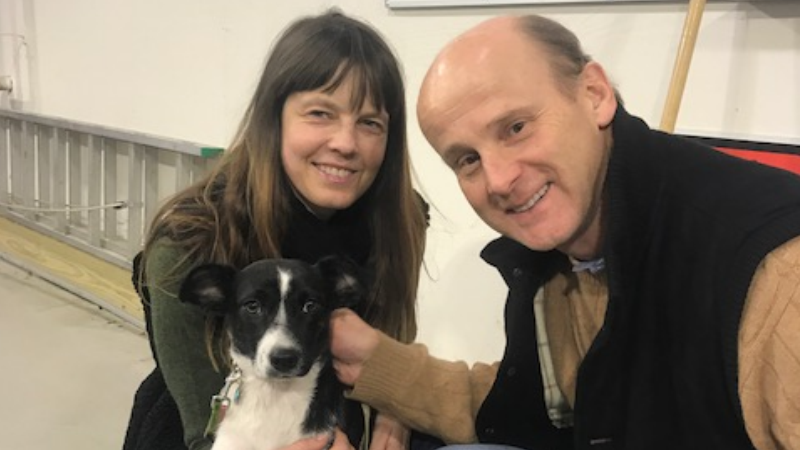 THEY MADE IT!
Eight pups and mommy dog from yesterday's post are now in Vermont. All but two are with their forever families tonight. Those two will go home tomorrow!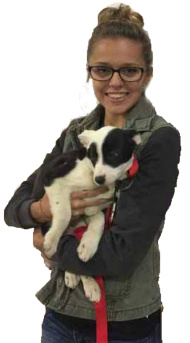 We met the transporter at the Loves outside of Wytheville, VA, last night around 7 p.m. The dogs were loaded quickly and efficiently, by two ladies who really knew their stuff. Huge shoutout to Lifesavers Rescue Transport--they did a great job. The van was so clean it sparkled. All crates were secured properly. They met us wearing gloves, avoided contact of puppies against their clothing, and made a big deal of not touching any part of the vehicle with the gloves they used to handle the dogs. People who are not in this line of work might not understand the significance of these things. But for people like me, who've seen how devastating the spread of diseases like parvovirus can be, that kind of precaution can be the difference between life and death.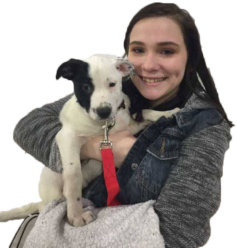 The dogs traveled all night. I've made this drive myself on transport, so I had a good sense of where they were at different times. Around noon I started getting emails from our rescue partners saying that delivery would be on time, and that we'd get pictures once the puppies came off the van.
Sure enough, around 3:30 I saw the fruit of all our efforts pay off. They arrived! Our rescue partners had nothing but good things to say about the clean, healthy condition they arrived in.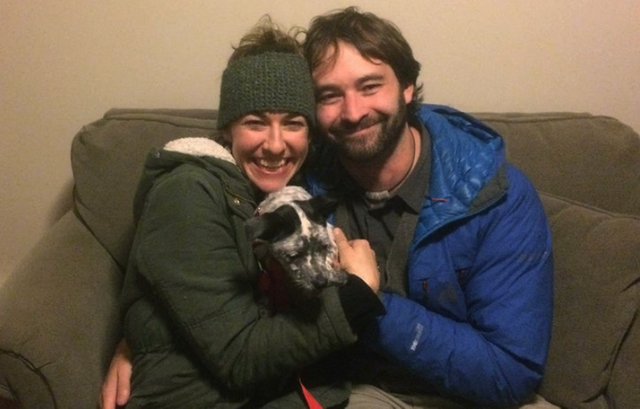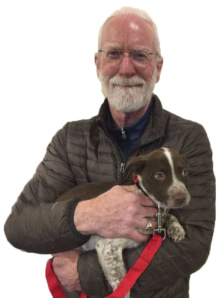 It baffles me, how differently animals are regarded in regions of the country away from Appalachia. These families were overjoyed to get their new companions. The mommy dog's adopter drove four hours one way to meet the transport. None of these families balked at the adoption fees, which are used to cover the cost of transport and other expenses. And look at the smiles of joy on their faces! The photos tell a story of their own, of people committed to saving lives rather than wasting them, people who have done their part to alleviate the problem in rural areas like like mine, where communities put sheltering and animal welfare very low on their list of priorities.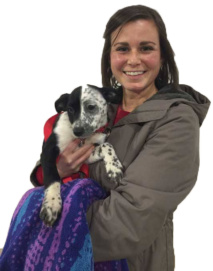 Eight volunteers met the transport when it arrived in the small Vermont community where our rescue partners took delivery. Zero volunteers were on hand to help me process paperwork, bathe eight puppies plus mommy dog, and do the regular rescue chores that didn't stop just because I had a transport. Animal causes just don't ping the radar here in Southwest Virginia. The harder I've worked to change this, the more resentment I feel from the community. People don't want to hear it. So for the most part I've gone silent in Southwest Virginia, but this rescue is far from finished. Thanks to the generosity of fellow Steemians and the earning potential of the blockchain itself, the work continues. Many thanks to everyone who donated, pledged, upvoted, and resteemed to make this miracle happen.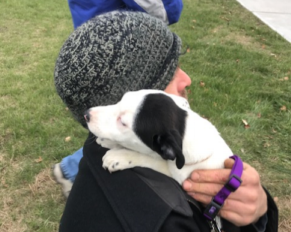 Please follow this blog for updates on these puppies and other dogs we hope to place in homes soon. Already, someone has contacted me about another litter in need of help. It's a never-ending cycle in regions that place little value on animal life, where pets are property to be discarded and disposed of for the sake of convenience. Your upvote can make a difference. It could mean everything in the world to puppies like the ones we saved with a little bit of luck and a lot of love from Steemit.