FIRST ANIMAL RESCUE FUND ON THE BLOCKCHAIN!
FIRST NONPROFIT ANIMAL RESCUE FUND ON STEEMIT! @SteemRescue HAS BEEN A WORK IN PROGRESS SINCE ITS CONCEPTION IN MID-2017. THIS MULTI-CONTINENTAL EFFORT SPANS OVER 10 COUNTRIES ALL AROUND THE GLOBE. @SteemRescue COMMUNITY PRIDES ITSELF ON BEING 100% NONPROFIT WITH ALL EARNINGS FROM OUR POSTS GOING BACK INTO HELPING THE ANIMALS THAT ARE FEATURED IN OUR POSTS.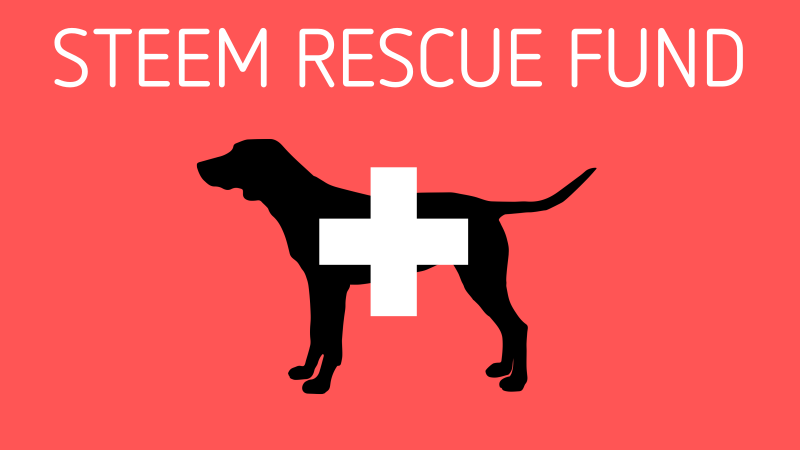 ---
OUR PARTNERS
North America
Forgotten Cats of Delaware, Greenville
Big Cat Rescue, Tampa
Hope for Paws, Los Angeles
Deaf Dog Rescue of America, Southern California
Second Chance Rescue, New York City
Toronto Cat Rescue, Toronto
Coveted Canines, Toronto
Home at Last, Vancouver
Lost Paws Rescue of Texas, Texas
Europe
Blue Cross, United Kingdom
Tierheim Weiden, Oberpfalz, Germany
Asso, Trégrom, France
Swiss Animal Protection, Winterthur, Switzerland
Rifugio Fata, Calabria, Italy
Valle Verde, Souther Spain
Paws2Rescue, Romania/United Kingdom
Asia
LAPA, Moscow, Russia
Droog, St. Petersburg Russia
Animal Rescue Korea, Korea
Second Chance Animal Aid, Shanghai, China
Animal Refuge Kansai, +Tokyo, Japan
Australia
PetRescue, Sydney
WIRES, Australia
Second Chance Animal Rescue, Melbourne, Australia
---
OUR MISSION
Our mission is simple, rescuing mistreated animals all around the world, bringing them into safe shelters where they can be treated and healed and then brought into loving homes. We decided to make @SteemRescue because most of the funding needed to rescue many of these animals rely on donations and small government funds that are usually not enough to even save a single animal in some areas. We have decided to combine our forces and come together as one on Steemit to bring the issue into the limelight.
---
WHAT DO THE POST EARNINGS / DONATIONS COVER?
All earnings from @SteemRescue will go back into treating and funding of the animals care. This includes but is not limited to: Spay / Neutering, Vaccinations, Surgery Costs, Food, Funding of Rescue Missions, Animal Specific Funding, Shelter Expenses for the Animals, Toys, and many more!
---
WHAT CAN YOU DO?
We are not asking for much, the entire @SteemRescue Team work 100% unpaid. All we ask of you is to please take some time to read our posts, follow us, comment, share, resteem, and upvote our content so that we can help cover costs from these many animal shelters/rescues.
Thank You!
@SteemRescue Team