Meet Job and Bonnie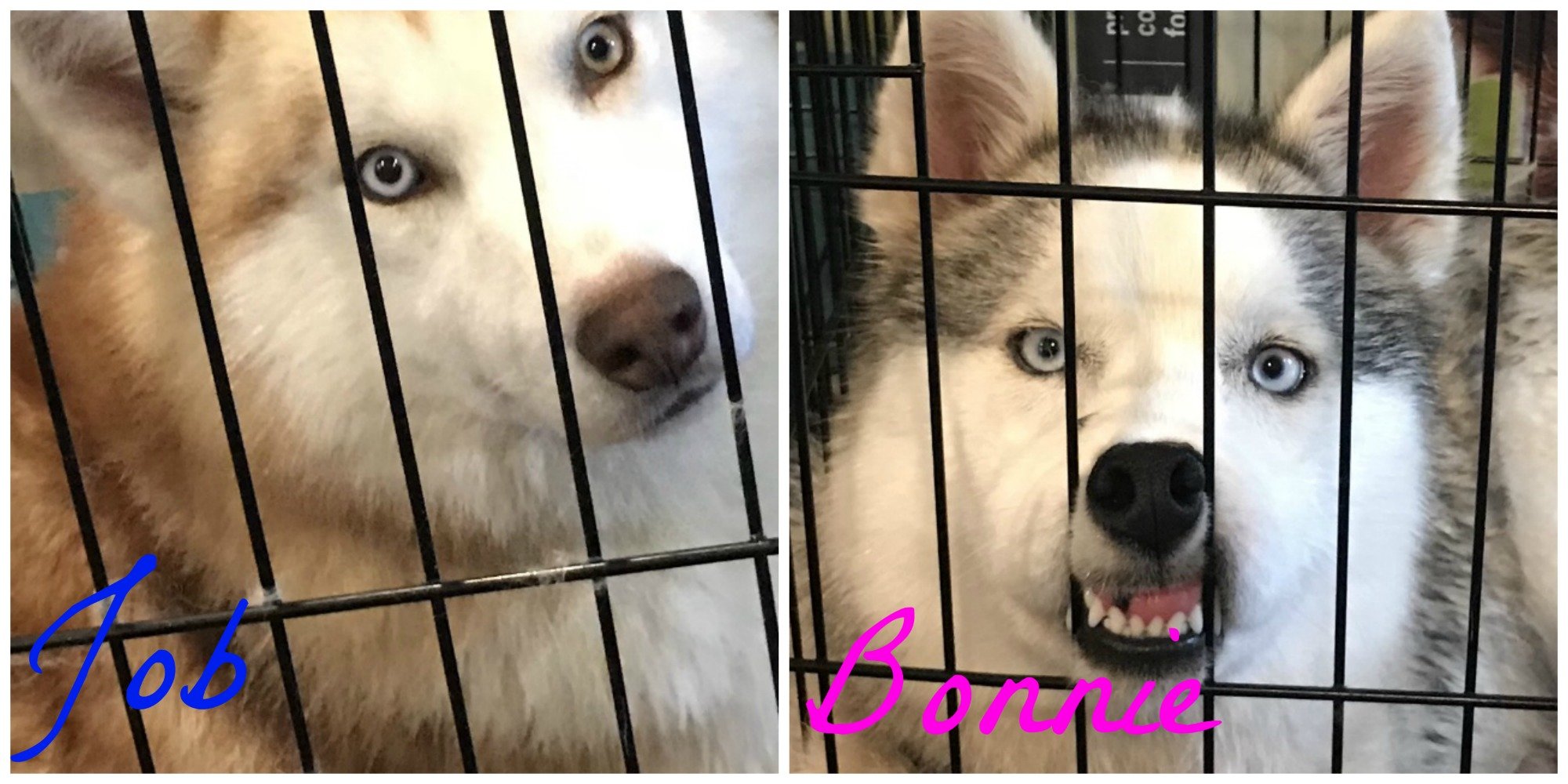 Dollars to donuts, these sweet pups are about to become my grandpups!
My son's fostering them now. They were not exactly living life in the lap of luxury... until today.
Job's a husky and Bonnie's a husky-malamute mix. They've gotten baths, a good meal, and settled into their crates nicely. Tomorrow, they'll go to the vet to be neutered and spayed, respectively, and checked out to make sure they don't have heartworm or other conditions needing medical attention. Sounds like they're very attached to each other, so I'm glad he was able to take both of them.
Just look at those furry faces! I can't wait to meet them later this week. (And those teeth!)