Cześć Steemianie!
Dziś przedstawiam Wam historię nie biegową, a mianowicie chcę Wam przedstawić mojego szynszyla o imieniu Mimik.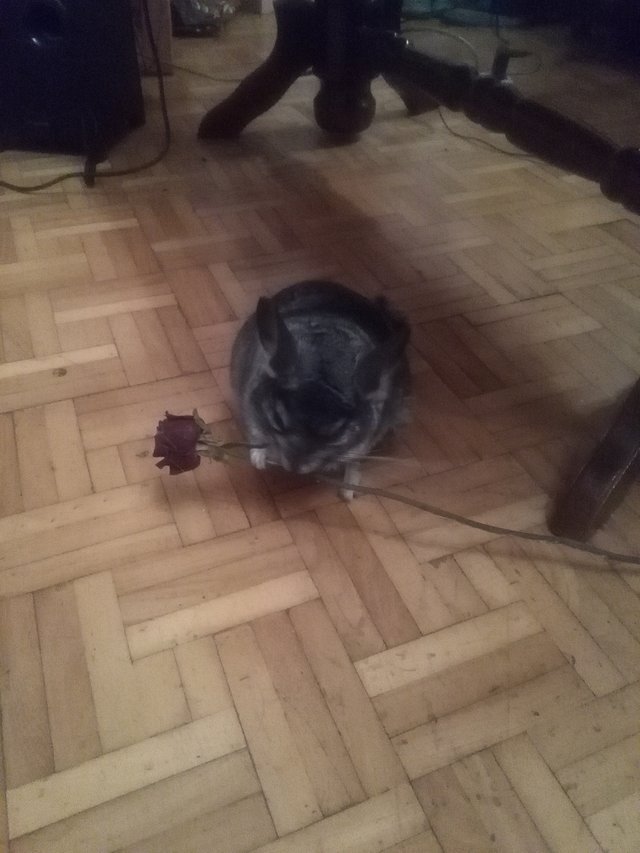 Hi there! I'm Mimik and there is a rose for my owner ;-)
Mimik jest ze mną już trzeci rok? Ciężko w to uwierzyć, ale to fakt!
Kiedy byłam jeszcze na studiach dostałam dwa piękne szynszyle i wraz z moją współlokatorką postanowiłyśmy je hodować – nazwałyśmy je Mimik i Majka. Majka była mamą Mimika i miała wtedy 12 lat, a Mimol 10.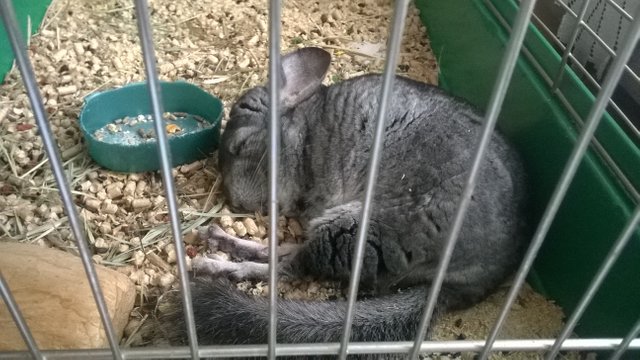 This is Majka!
Niestety, Maja po wyprowadzce z akademika nie przeżyła długo i Mimik został sam.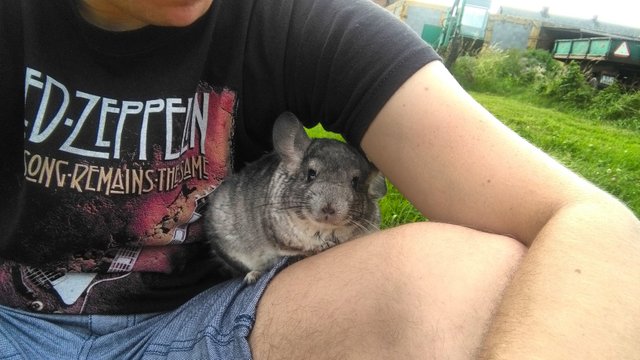 And this is Mimik! ;-)
Szynszyle mogę żyć nawet do 20 lat, jednak rzadko się to zdarza, aktualnie Majka była rekordzistką przeżywszy 13 lat.
W tym poście poza krótką galerią chciałabym również przedstawić Wam filmik z Mimikiem w roli głównej oraz parę ciekawostek o szynszylach – pięknie zapraszam!
Szynszyle wywodzą się z Andów w Ameryce Południowej – żyją wysoko i w niskich temperaturach.
Szynszyle kiedy łączą się w stada żyją w grupie 100 osobników rządzonych przez samice.
Potrafią wskoczyć na wysokość około 1,8 metra - jeśli jesteście ciekawi ich skoczności zapraszam na filmik poniżej:
Mimik i jego wojaże
Wydają zabawne dźwięki – niestety nigdy nie wiem czy to jest radość czy ból.
Nie ciepią kiedy ktoś dotyka je za ogon – jest to ich narząd równowagi, a także wyrażania emocji, podobnie jest z wąsami.
Ich futerko jest 30 razy bardziej miękkie od ludzkiego włosa.
Wytwarzają ok. 233 kupy żyjąc na wolności, w klatce nieco mniej bo 209 (wciąż zbyt dużo sprzątania :P)
Wydalają ciepło przez swoje duże uszy!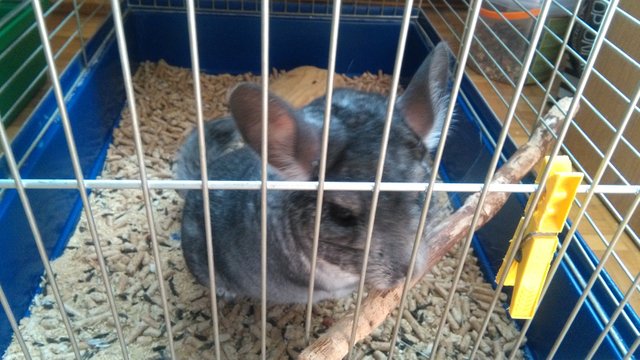 Take me outside!
Jak kąpią się szynszyle w warunkach domowych? Zobaczcie sami:
My bathroom
Dzięki, że tu jesteś!
Hello Steemit People!
Today I would like to show you the story not about running – it will be a story of my chinchilla called Mimik. He is with me third year? This is hard to believe but that is true! While I have been studying I have got two beautiful chinchillas and together with my roommate we decided to raise them. We gave them names: Mimik and Majka. Majka was a mother of Mimik and she had in this time 12 years and he had 10. Unfortunately once I have moved out from dormitory Mimik mother has died. She had 13 years old!
In general chinchillas can live even 20 years but it is rare. Majka is my record holder!
In this post apart short gallery I would like to show you short video with Mimik as the lead and few interesting facts about chinchillas – enjoy!
1. Chinchillas coming from South America – they are living high and in the low temperatures.
2. When they merge in herd, they live in a group about 100 governed by females.
3. They can jump high – about 1,8 meter.
4. They give off strange noises but it hard to guess if they are happy or not
5. They hate when someone would like to touch their tail – it is their balance organ and they express emotions, similarly as their moustache
6. Their fur is 30 times softer than human hair.
7. They are eliminating about 233 poops a day once living free and about 209 living in a cage (still too many to clean up :P)
8. They do not perspire because the eliminate hotness through their big ears.
Thanks for reading!