My wife and I moved into a new place a year ago in a new town. The warehouse complex where I work has onsite accommodation which was graciously done by my employers. On site at the warehouse complex there were quite a few feral cats when we moved here and we were lucky enough to be adopted by this lovely girl named Socks as per her little white socks...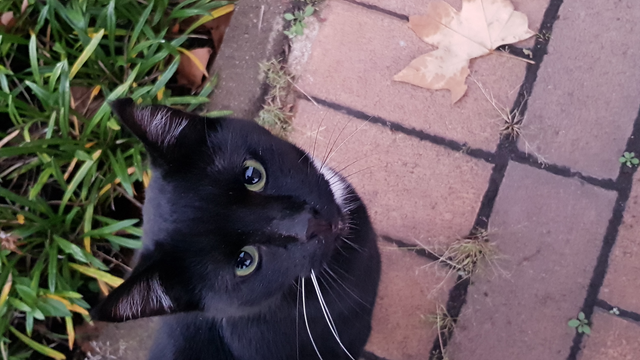 not the best photo, but there she is...
@galenkp as a fellow cat lover asked for an update on this white footed feline so here it is. She is doing really well and has taken over our home and as her human pets we have had to be trained to behave accordingly. Well we now go to bed a little earlier as she demands it. She gets a decent night's sleep between roughly 20:45 and about 04:00 when she needs to go outside in which case she kindly reminds us that it is time. It's very cold at the moment by our standards so she isn't out for very long after which she will resume naptime till about 07:00 when my day really starts after which she leaves our apartment to return in the late afternoon. She sits on the steps looking in the direction from where I will come walking and run up to greet and walk me in the front door while telling me all about her day.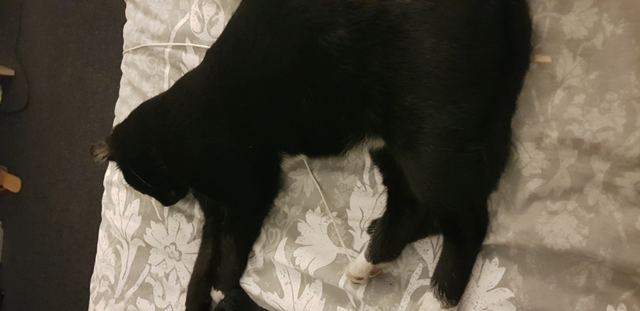 I sometimes have a walk in the garden with her while she checks on the roses and other flower bushes and will keenly follow me around until it's supper time at which time I will call her and she'll follow me in. We eat supper and she gets her supper, very different life from having to chase mice and find water wherever i may have dammed up after rain or evening frost. The joy of being so much trust by what was once a very wild animal and the fact that she now has a warm, clean life with food and water on tap as well as a human pet to scratch her all over when she demands it is highly satisfactory.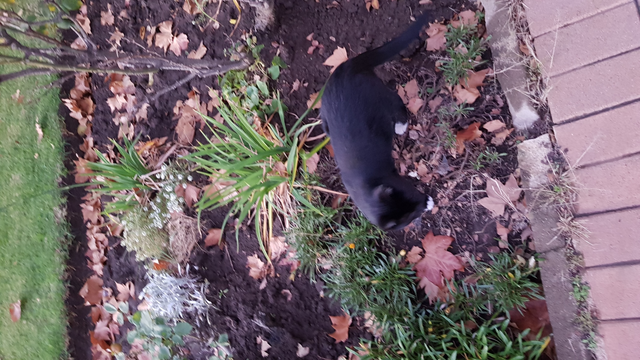 Socks the washing machine inspector.....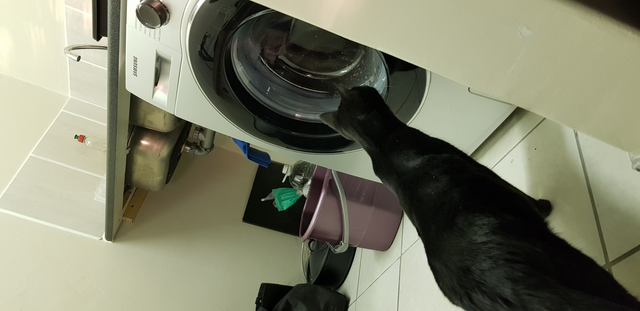 Socks the bathroom inspector where she will sit and wait for me to finish my shower before bed....
Lots of people I have spoken to do not like cats, but I find them to be honest and very good judge of character. They will reprimand your bad behaviour and let you know when you've wronged them and that they are not happy with it, but you will know that the love you get from these animals are very real as they can survive without so by them sticking around you must be okay and doing something right.
Take care of your cat like they will you.
Improvise Adapt & Overcome