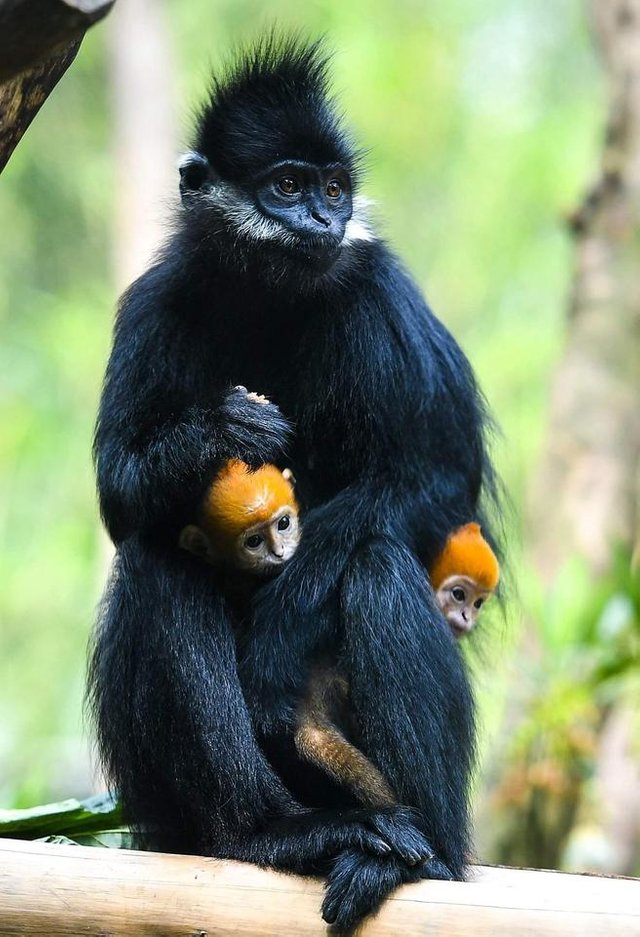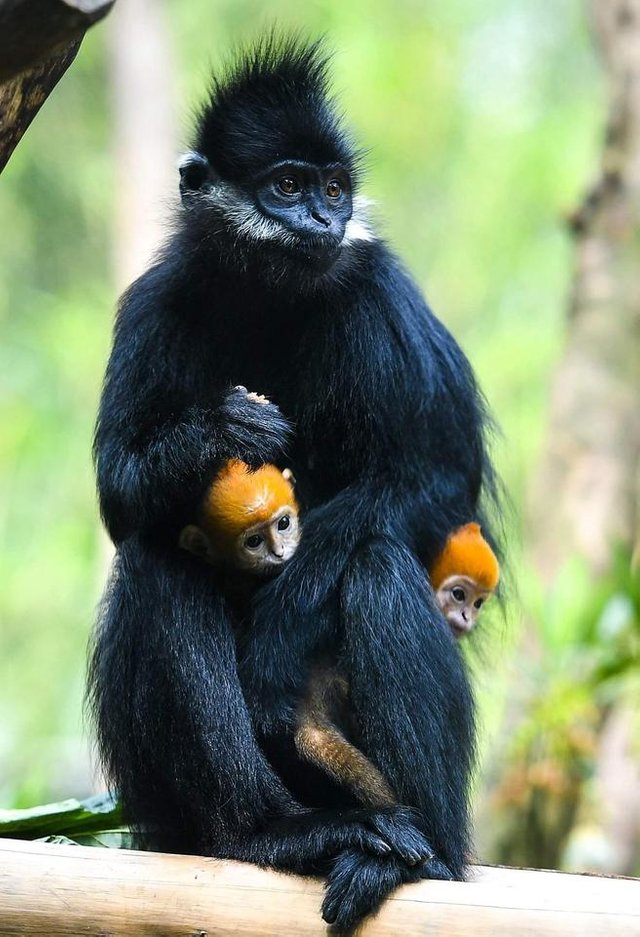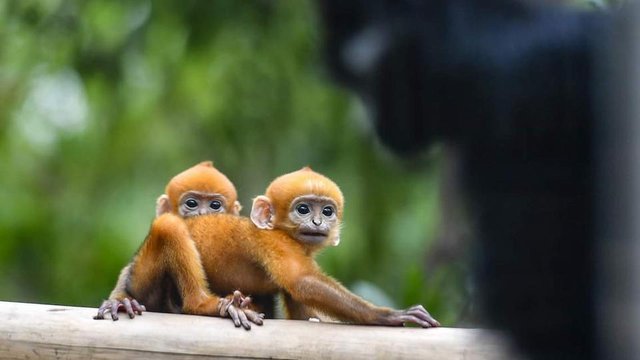 🐵🐵Francois' langur gives birth to world's first pigeon pair in China
The world's first pigeon pair of Francois' langur babies were introduced to the public at Changlong Wildlife Zoo in Guangzhou City, south China's Guangdong Province.
It's rare for primates to deliver two babies to the world within 24 hours, not to mention a pigeon pair. The langurs were born on April 19 and 20.
The newborns are covered in golden fur, but they'll turn all black like their mother within two to three months.
Francois' langurs are under first-class state protection in China and are listed as endangered by the International Union for Conservation of Nature and Natural Resources.


@mrshahriar