I was swatted by a bear last Thursday, but it was just another day at work. Now after an intro like that you are all probably hoping for some crazy graphic photo to back it up. Well I do not have one of my arm but I would like to share a tiny bit of in sight into my work and a few neat pics I took.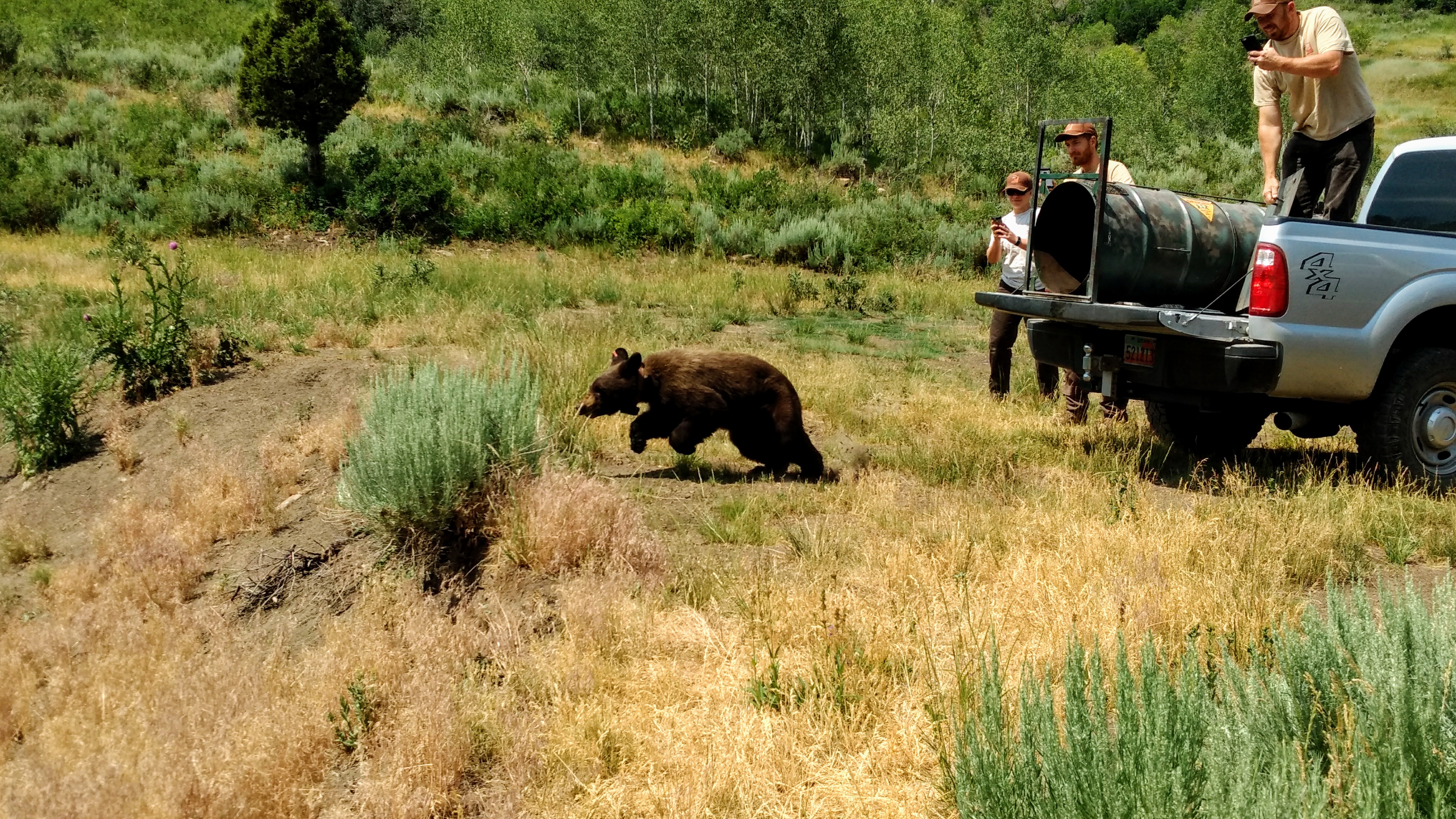 If you live anywhere in Utah, odds are you already heard about the bear that was "terrorizing" a neighborhood in Park City. The bear made his way into one man's garage before being chased out. He later came back and climbed through a window to get to his cookie jar inside. No joke, the only reported property damage was the man's cookie jar! Imagine the photo op he could have taken of a bear munching on his cookies, holding a cookie jar. Okay, okay, but in all seriousness the bear was again chased out. The Utah Division of Wildlife responded to the bear calls. A few of our biologists and specialists went out and set traps. After a couple weeks we were able to safely trap the bear with no injuries.
Here's where I come in! I had the opportunity to help process and release the bear. We tranquilized him while he was in the trap. After waiting a few minutes we opened the trap. He appeared to be out. What I mean by this is giving him a properly dosed medication per say to essentially make it possible to work on him. Similar to how hospitals "knock people out" before a big surgery. Although we do no such procedure, the only safe way to handle a bear is while they are tranquilized. Back to the story. We pull him out. By we I mean 4 people. He was only a yearling, so not very big, but we do our best to be as gentle as possible. As we lifted him to our table the bear partially became conscious. He lifted his head and adrenaline began pumping through my body. He pulled his front paw free from one of our employees. It swung and his paw scraped across my arm. As the first sentence says, I was swatted by a bear. Immediately following that the tranquilizer really set in. It left but a mere scratch because the bear wasnt fully aware. I can only imagine the true force he could have used. Ouch!
We drew blood,did a health assessment, gave him an ear tag and fitted him with a GPS collar. Once we were done processing him, we put him back in the trap and woke him up.
Now my favorite part! The release. We took him to a remote location, opened up the trap, and let him run free. It's such an exciting experience to watch such a beautiful animal get a second chance.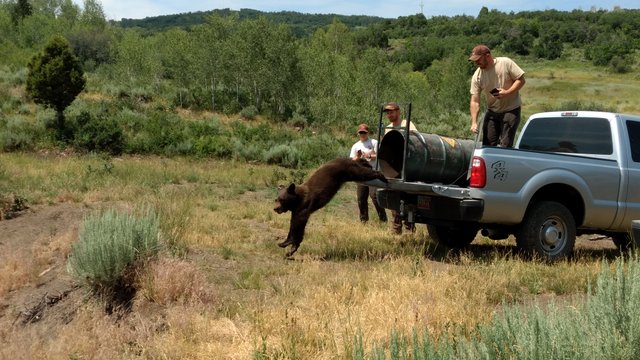 By second chance, I mean this bear, although in somebody's home, was not euthanized on site. Many bears in similar situations are euthanized because of the risk they pose to humans. This often times isn't the fault of the bears, it's a result of poor decisions by people.
We can reduce this problem by learning to live with bears! The biggest thing we can do is reduce and eliminate attractants. Do not leave food or garbage out around your camp or around your home if you live in an urban area. This seems like a pretty simple task that people fail to do time and time again... Once a bear finds and consumes human food, he will continue coming back to where he found it. Usually black bears are not aggressive and will try to avoid humans as much as possible. Once exposed to human food he can become very aggressive and he likely to be euthanized because he will continue coming back for more. Hence the need to relocate the Park City bear
So please, keep things such as food, garbage, deodorants, bird feeders, anything with fragrant odors securely put away if you're in black bear habitat so they won't be tempted.
As always, thanks for reading!