Introducing Charcoal Poultry.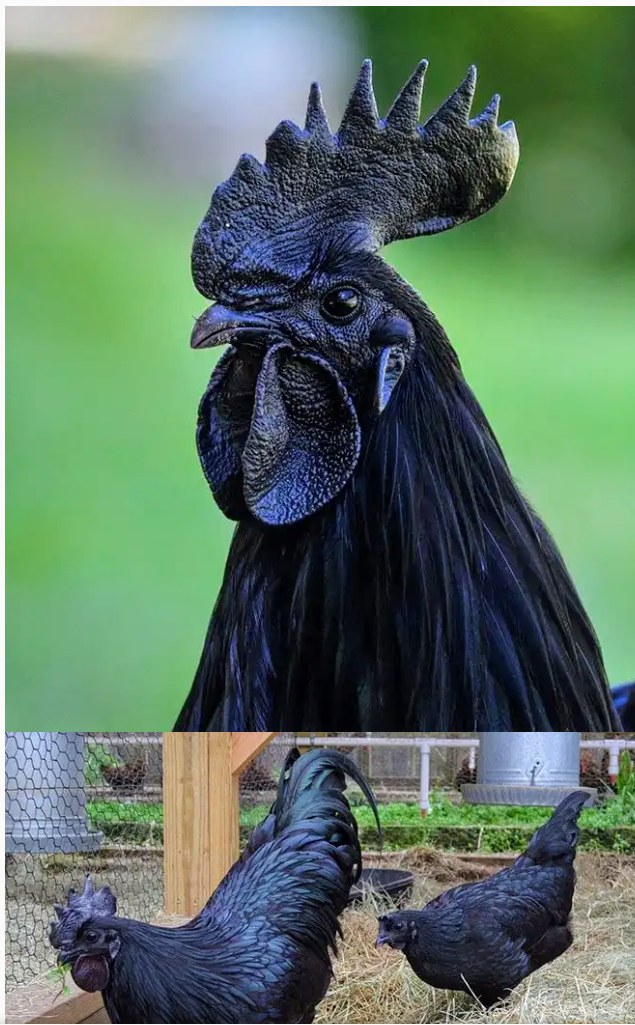 Black chicken usually refers to a breed of chicken which exhibits black color characterized by a uniform, black color across all feathers.
They have a dominant gene that causes hyper pigmentation (fibromelanosis), making the chicken entirely black, including feathers, beak, and internal organs.
They are usually found in Indonesia, India, China and Sweden.
Silkie chickens are a highly prized breed of chicken that has beautiful silky white plumage, and startlingly black skin. The chicken flesh itself is a dark bluish-gray or even black, and the bones are black as well. But the meat really doesn't taste different by nature; it's just chicken.
So if you happen to find yourself in any of those countries and you ask for chicken and are served black meat. Don't be too alarmed.