Even though this is an animal, love is love and most will do everything for their offsprings.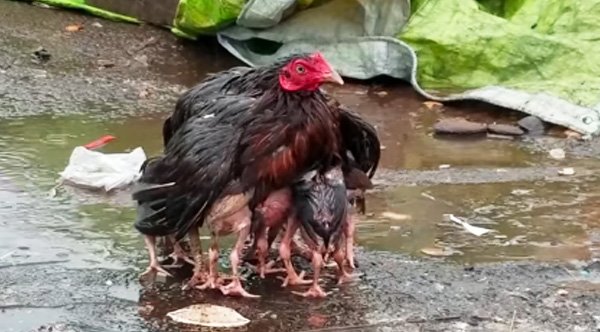 In this 20 second video you will see a mother hen shield her babies from the rain. Motherhood captured beautifully in this short clip and it goes to say a lot.
I wonder how long they had to stay like that, protecting her babies from possible death. Chicks can die from being exposed to the cold.
I hope you enjoy this short clip.
https://www.sunnyskyz.com/happy-videos/7553/Mother-Hen-Shields-Her-Chicks-From-The-Rain-To-Keep-Them-Warm