VIDEO: Welcome back you two!
Seems that nursing time yesterday got interrupted when i came out of my studio...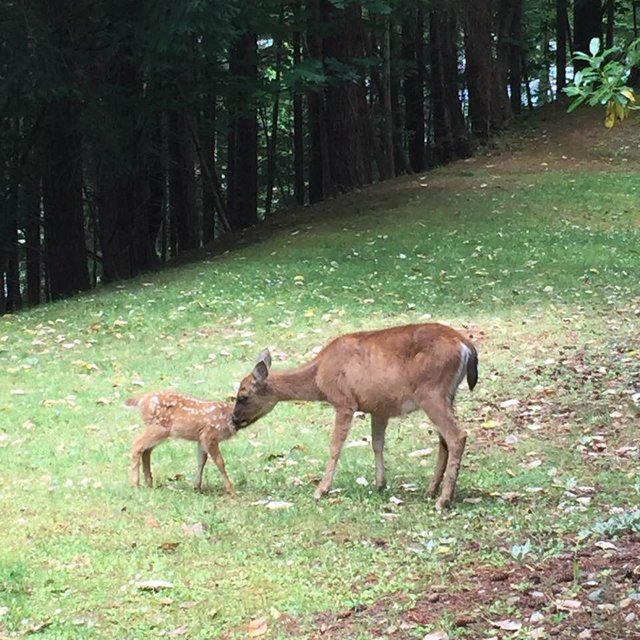 My teacher/friend 'Darling' (the doe), really wanted to come to say hello and so she did... along with her new fawn (see video below)...
I fear her 2nd fawn hasn't survived as s/he hasn't been back for over a week... It was good to say hello ... as both were away for a couple days....
They are such sweet sweet souls of a beauty heart ... I am so blessed to share this forest home-space with them and that we can live together in safety...
Check out the short video i caught of them both yesterday - as they came over to say hello...
With brightest blessing...
weaver x (((o)))
• below, our new neighbour, 'little boo2' sayin' hello...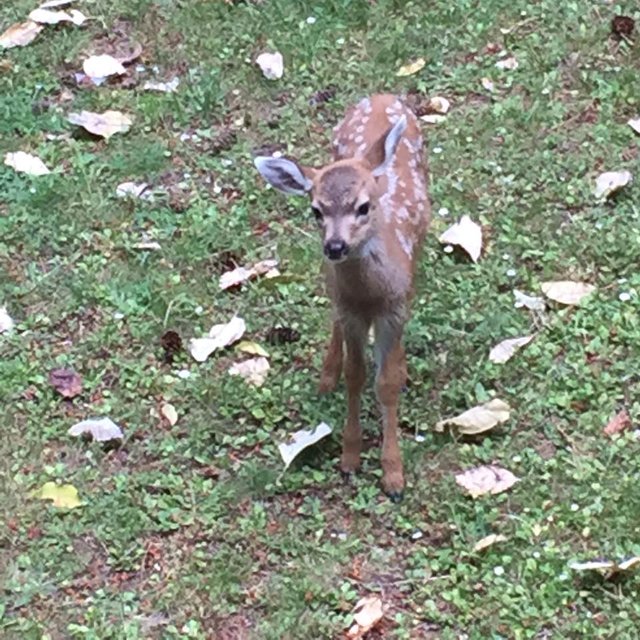 ---
#fawn #doeadeer #deer #minnow #gabriola #sweetness #video #holydoodle
• photos + video by weaver ... www.holydoodle.com >>