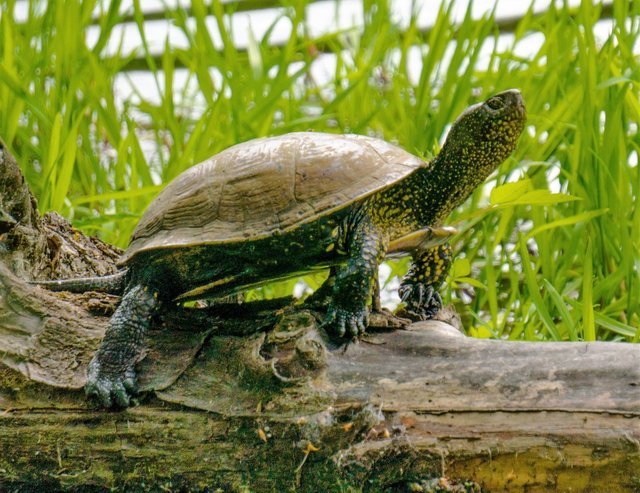 Not so long ago I wrote about the yellow-bellied turtle, which lives in a river near my house. We have another turtle, which I had often seen while walking with sticks. But she lives already on the very outskirts of the city. Usually during a warm season, she climbs a tree fallen into the river and basks in the sun.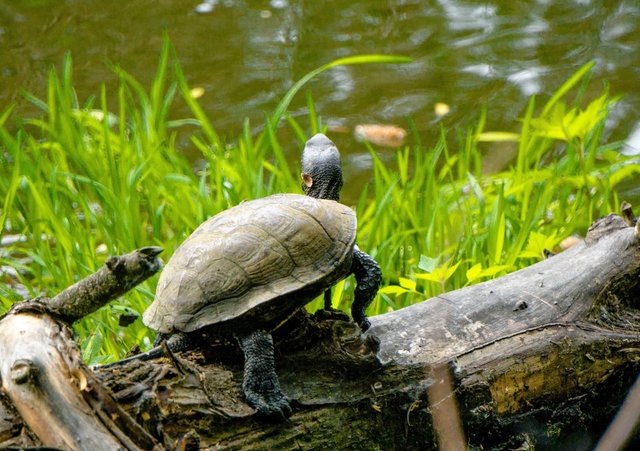 This marsh turtle lives on the Orlik River in the city of Orel in the area of ​​the Noble Nest. Yesterday I accidentally found out that 4 days ago a fisherman caught her with a bait. I let go into the river, but I have not seen it since. I was also surprised that she did not show up when she did not know about this incident.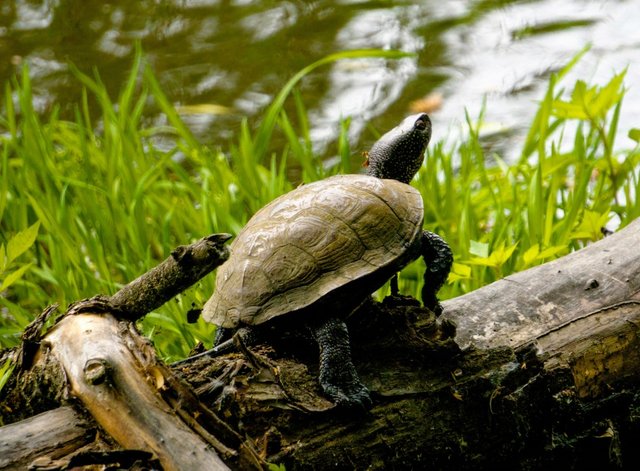 Previously, this turtle sat as a person on duty. Next to her often and ducks sat.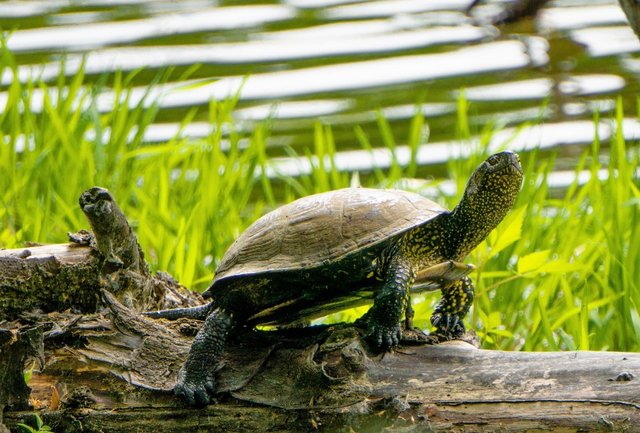 And now she was wounded, apparently searching for food, grabbed the bait on the hook. I hope that everything is fine with her and she will show up again soon.
Ten days ago I shot a video with this bug. Today posted on YouTube. Sorry for the poor animal innocently affected.