Tiger Pearl, aka Pearli, is now a sedate four-year old, and as a kitten was totally irrepressable.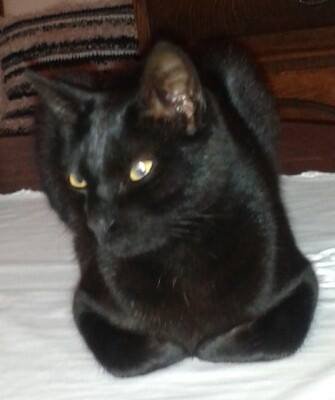 It rare that we were able to get photographs of her mid-antic (as, happily was the case on this occasion).
Much to our horrified delight and pride, she learnt to use cat door at the ripe old age of eight weeks.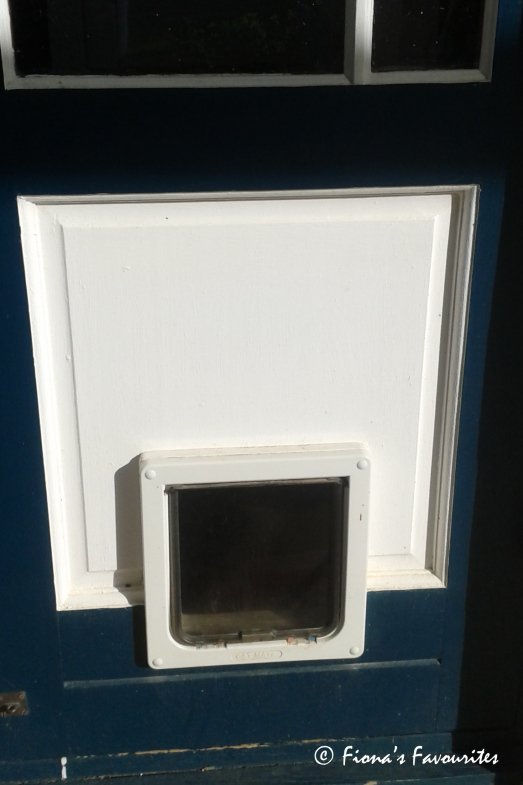 She was black lightening, through the rain, through said cat flap, on to the couch and a pristine clean throw.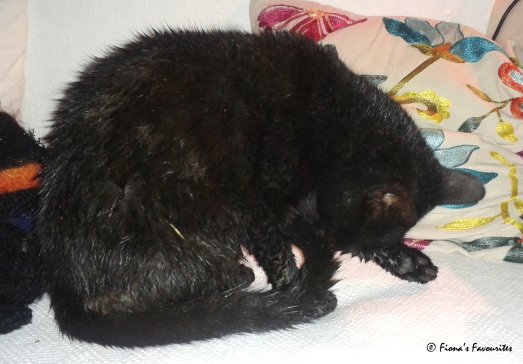 then, as winter turned to spring and then to summer, for some reason, Pearli decided that it was much more fun to come into the house through our bedroom window. One small problem: it's on the gable end of our house in the loft space. The first time she appeared on the windowsill she was rather nervous and wailed to be helped in - jumping back down was not an option.
One morning, it was raining, and the Cat's Mother found her, rather like Kilroy, trying to scrabble through the closed window. Nerve-wracking for the Cat's Mother who didn't want her falling off the sill and bouncing on to the wet corrugated iron "afdak"*, and plummeting to the earth below. Fortunately, she held her footing and once the Cat's Mother had opened the window, she happily jumped up to the top of the lower pane and in.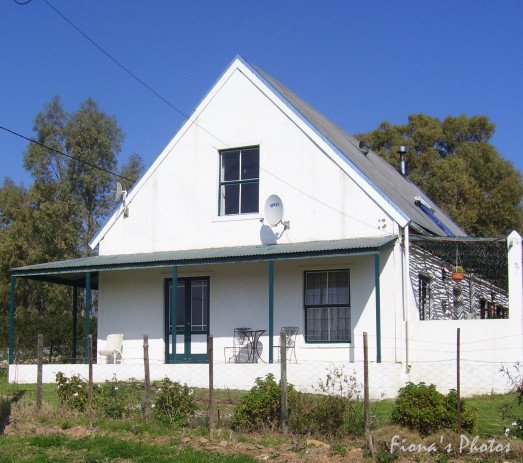 So the habit developed and one was no different, except it must have been a hard night on the town. In she came, through the window at about 5.30am. No, like most girl children, she does not tell the mother what she's been up to. Suffice it to say that she was exhausted and passed out on the chest of drawers at the bottom of the bed, on the soft mohair blanket and counterpane.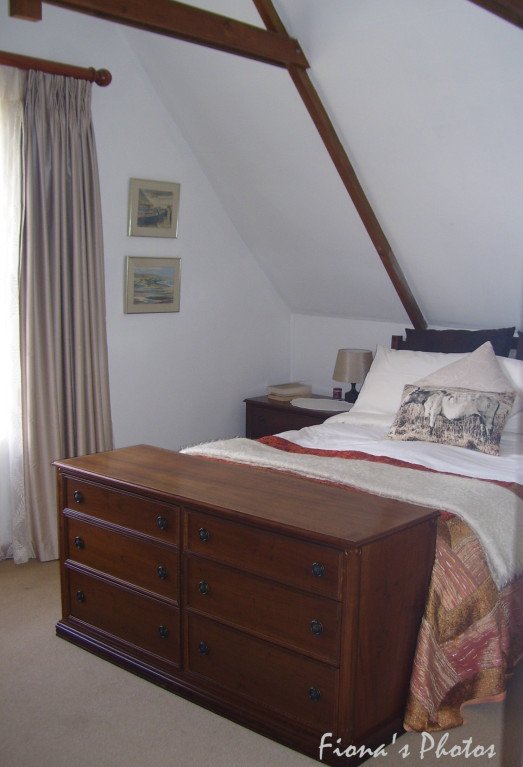 She was not done. As the Cat's Parents were having their mandatory morning tea, she suddenly disappeared off the chest of drawers - with the mohair and counterpane. No thud; a soft landing and one very bemused, sleepy kitty that was happy to have the Cat's Mother scoop her into the warm bed for a comforting cuddle.
*lean-to

Post Script:
This is the first of a series of seven blogs about Pearli as a kitten and young adult, and which I am sharing on
@steemit
at
@byn
's suggestion. I will endeavour to share one a week for the next seven weeks.

Join us @steemitbloggers
Animation By @zord189