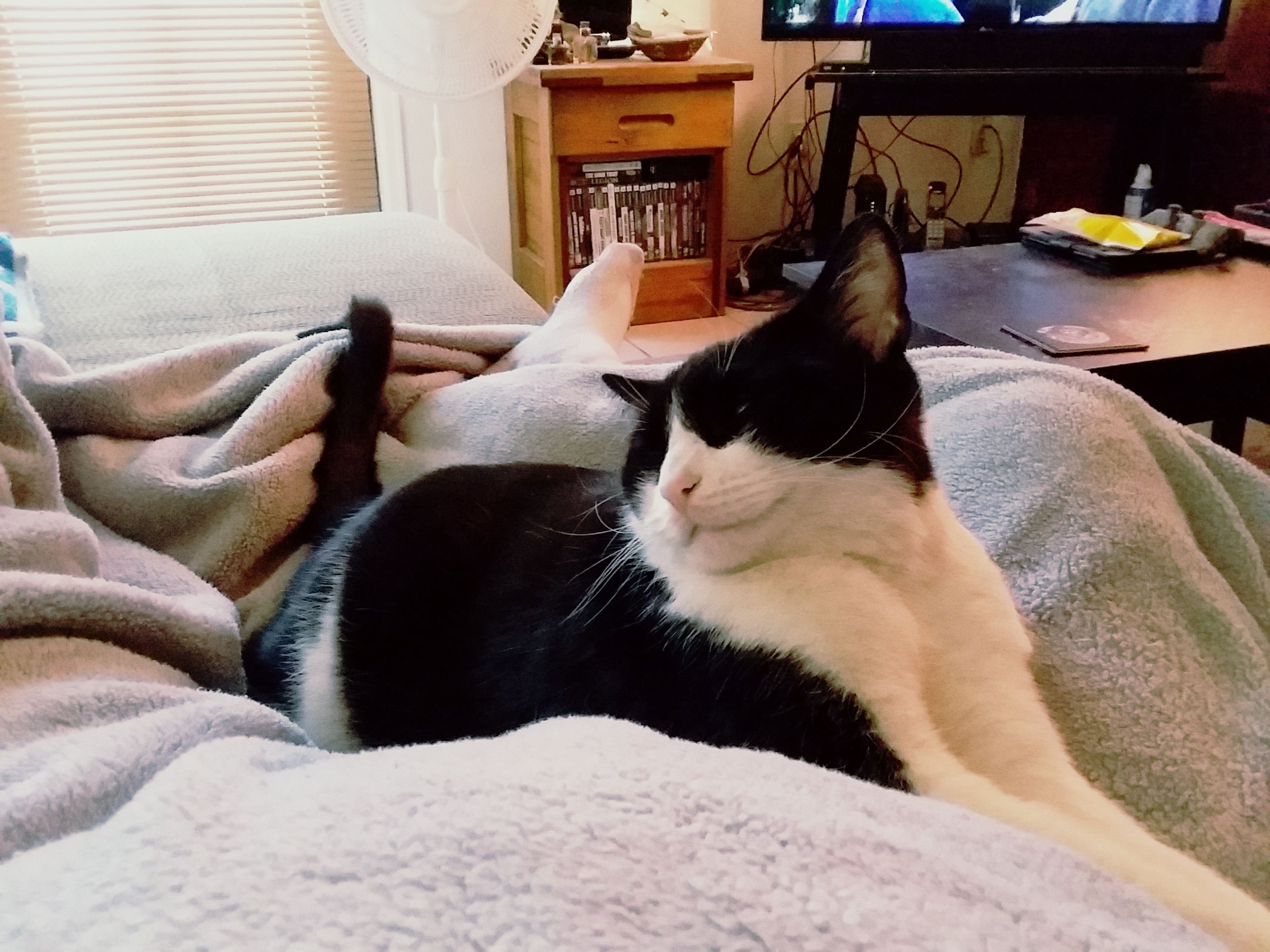 Hi there Steemians!
Most of us love cats and dogs. Some of us even consider them to be our best friends.
I happen to be one those people who has a HUGE soft spot for animals, especially cats and dogs.
About a month ago, a lovely "tuxedo" style cat decided to just wander right in my front door!
At first I wasn't interested in having a cat, as money is kind of tight right now, and I am just getting by taking care of myself.
Slowly, though, she began to grow on me, and now I'm determined to get her to the vet and get her the proper shots and also get her spayed so we won't add to the already huge problem of unowned stray and feral cats.
So, Steemians, today I am humbly asking for your help.
I have started a GoFundMe campaign, and I am trying to raise $500 to get her to the vet and also to get stock up on food and maybe get her a few essentials and toys.
Here are a few pics of Brandy.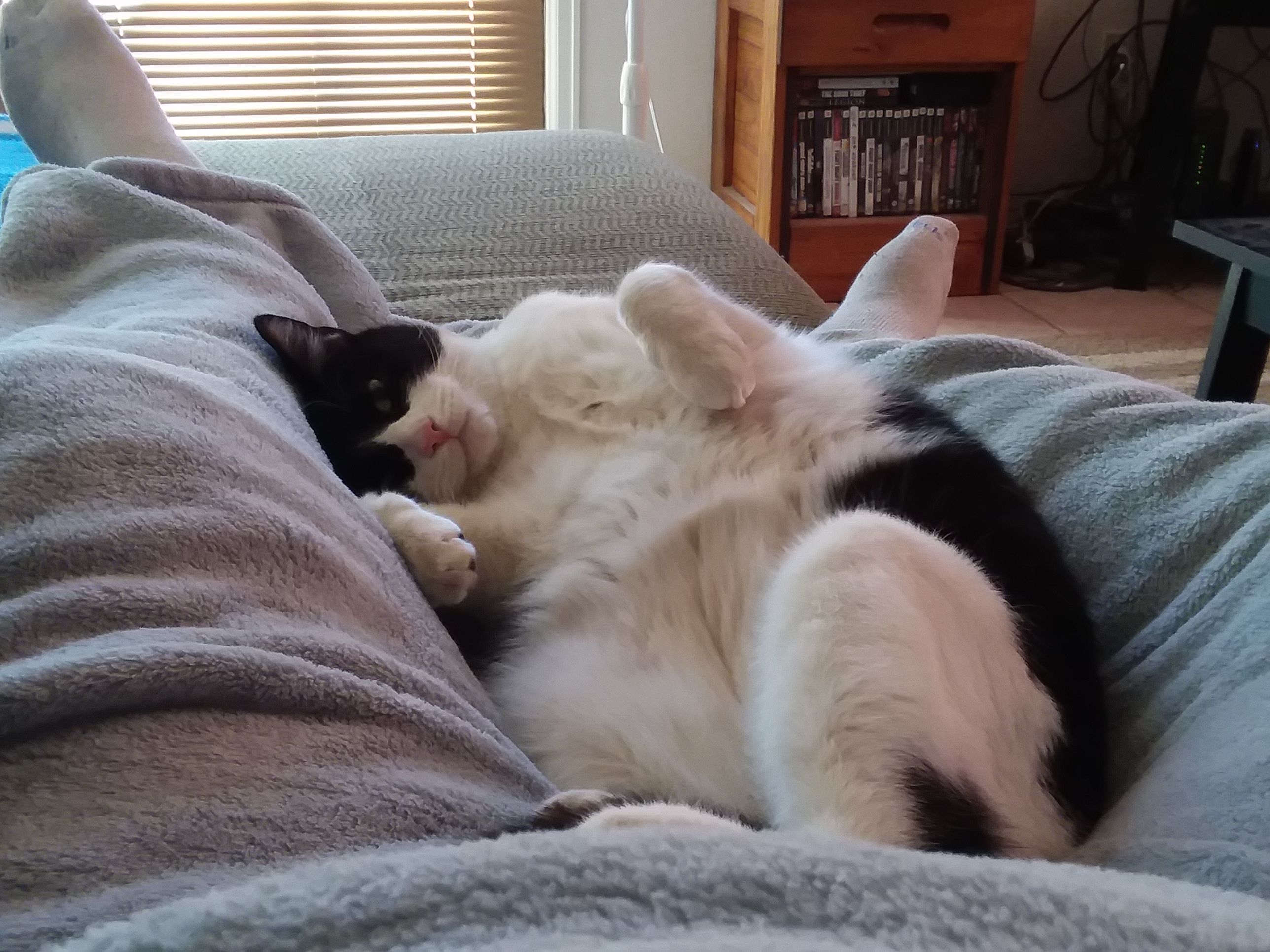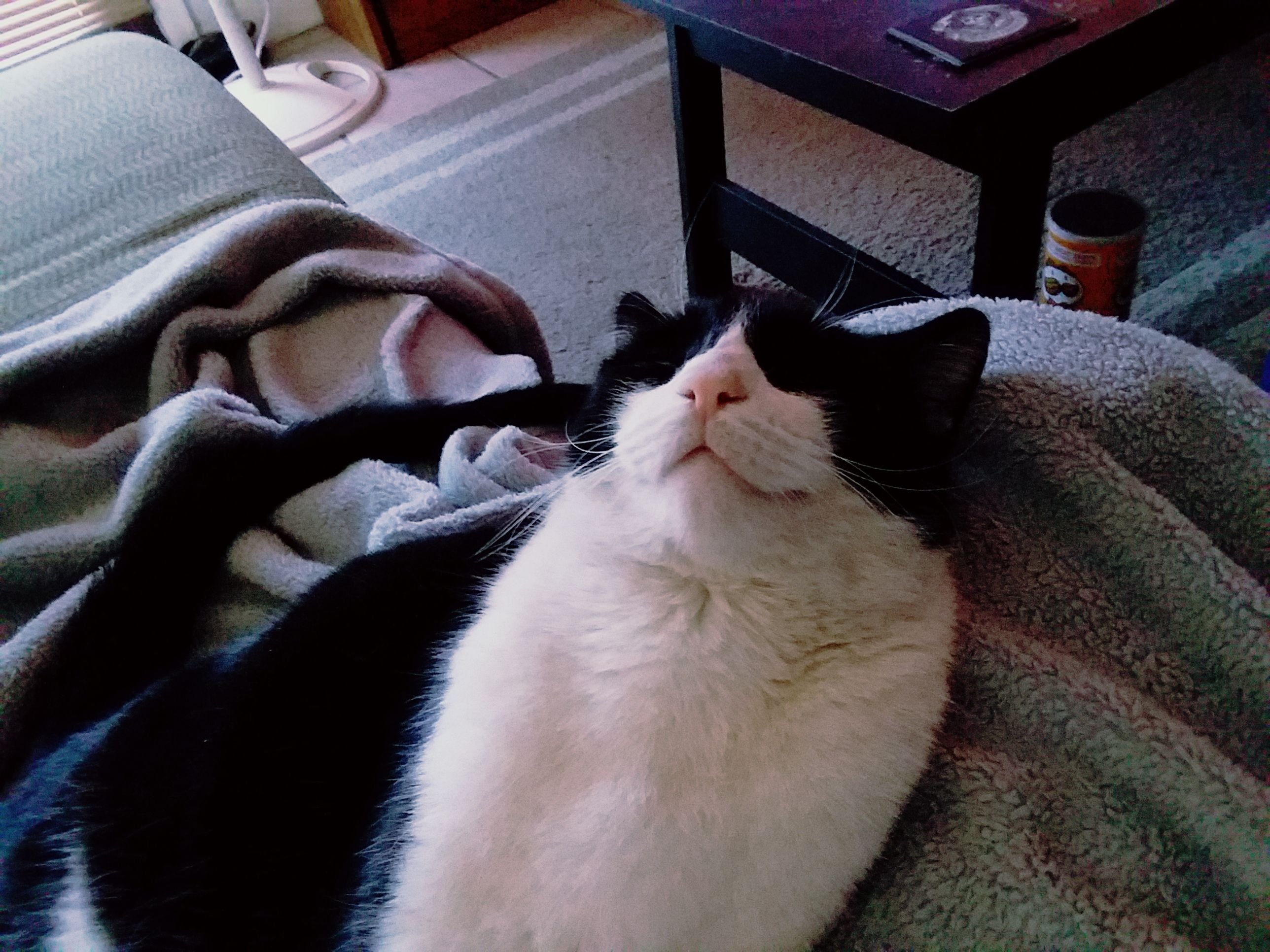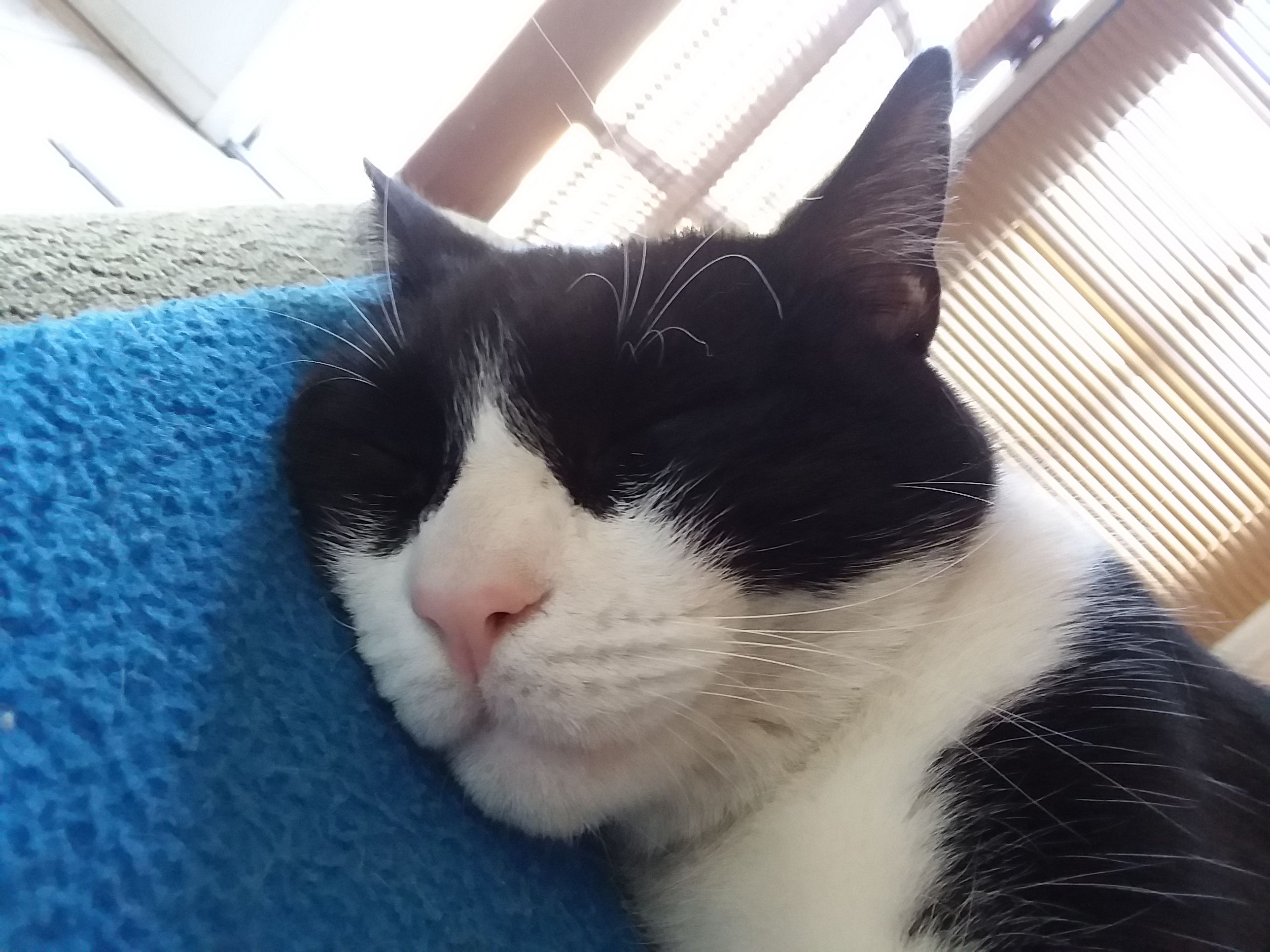 Thanks so much for your kindness!