English Countryside Dog Sitting – Leaving Dolly and Heading Home to London
After feeding Dolly and giving her her epilepsy medication, I started to pack my bags and strip my bed for the cleaning lady who was coming in early in the morning. Whatever food I had leftover I decided to leave in the fridge for the owners of the home.

Dolly on the couch with her tongue out.
I was exhausted. I stayed up all night watching TV and noticed when I went into the kitchen that it was a cloudy early morning. I took a photo of the view from the kitchen looking out into the field. The clouds rolled over the hills and precipitation seemed to collect on the grass, making it look as if it was a frosty winter morning.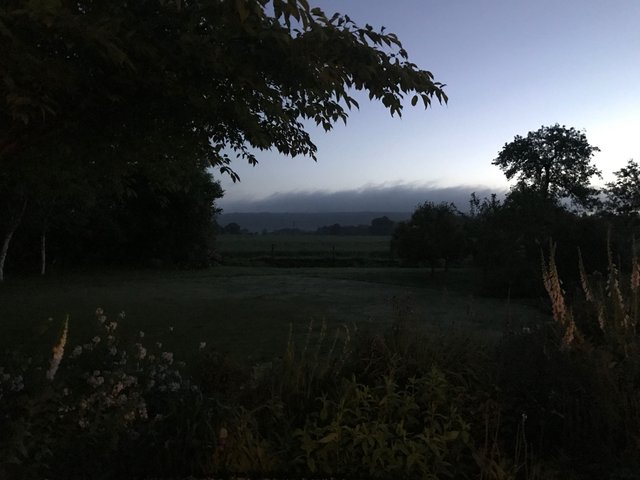 Early morning view from the kitchen.
I played with Dolly and gave her a hug goodbye. It was sad leaving her, but I know I'll be back to dog sit again soon. Friends of mine gave me a ride back to London and on the way we stopped in the Whitehall Garden Center, Pewsey. We had cheese toasties and saw a gorgeous black Labrador spread across the floor in Sticks and Stones, the little café in the garden center.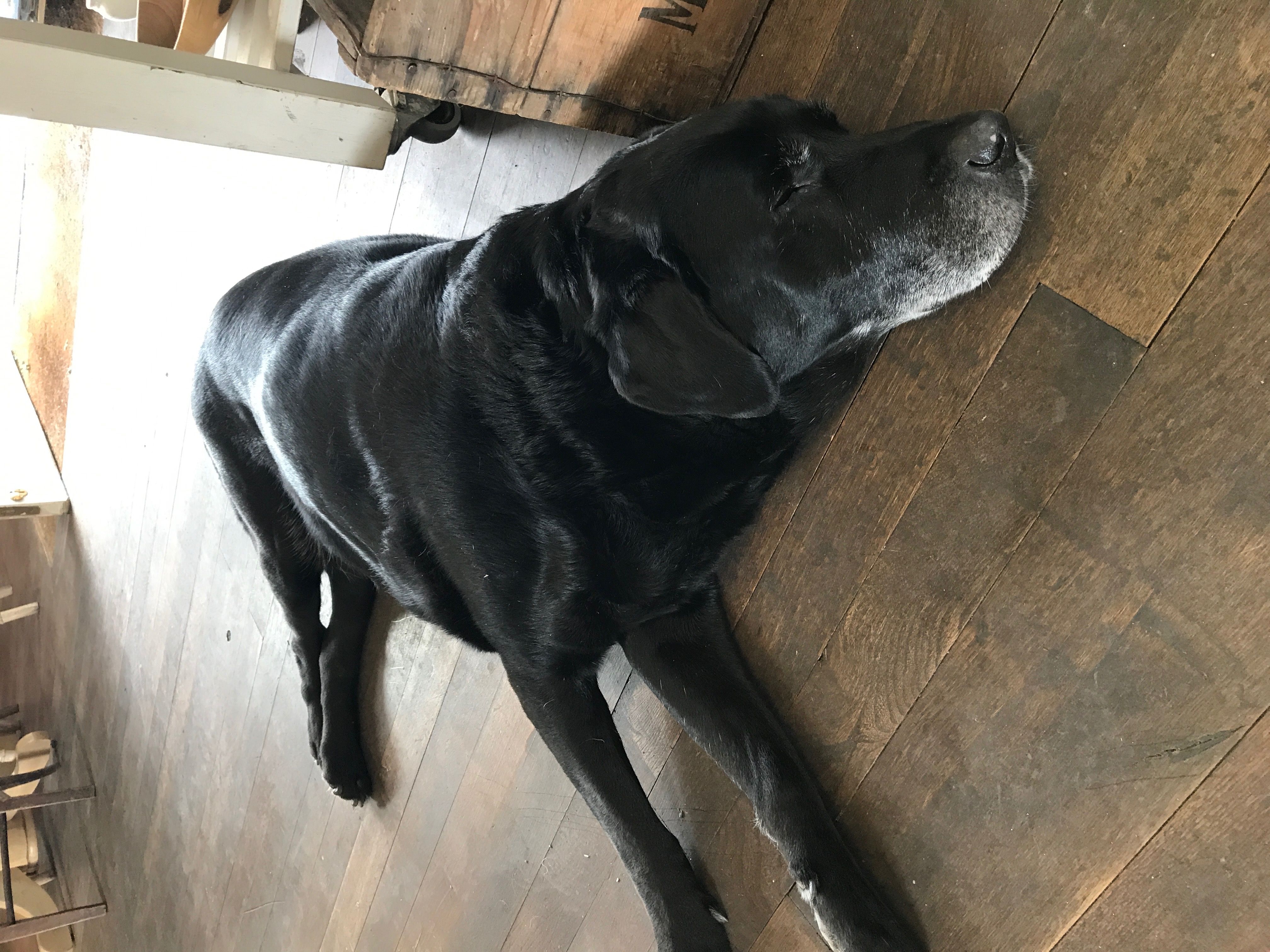 Gorgeous black Labrador.
The sun was shining, no traffic on the highway, music blaring from the speakers, it was a fun journey home; it only took one hour and thirty minutes.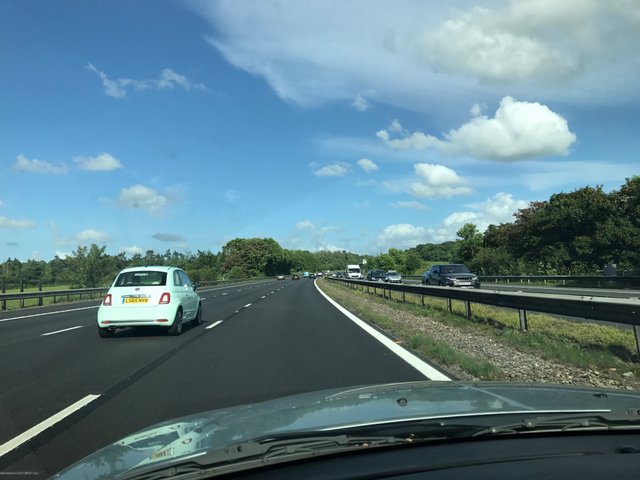 View of the M4 from the passenger seat.
I'm already settled in my flat in London. Starting tomorrow I will be posting daily London adventures, so please stay tuned for the exciting days to come!