Hi everyone! My name is Mia and this is my love story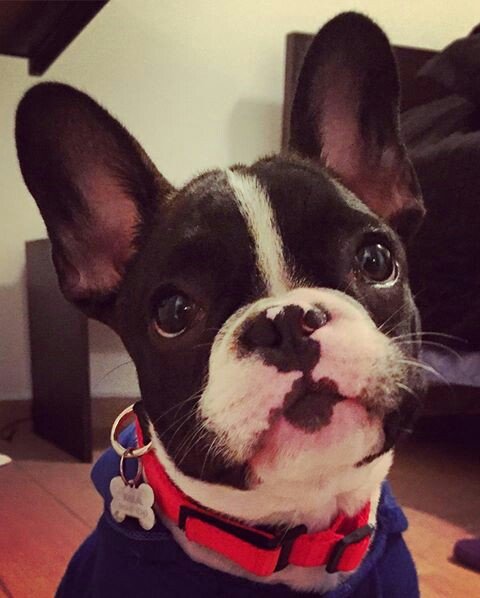 I'm a Frenchie dog, my life is really good actually, I enjoy going to the beach, walks ond the grass and mango! I LOVE MANGO!!!
I'm three years old wich in dog years is like 25 of yours...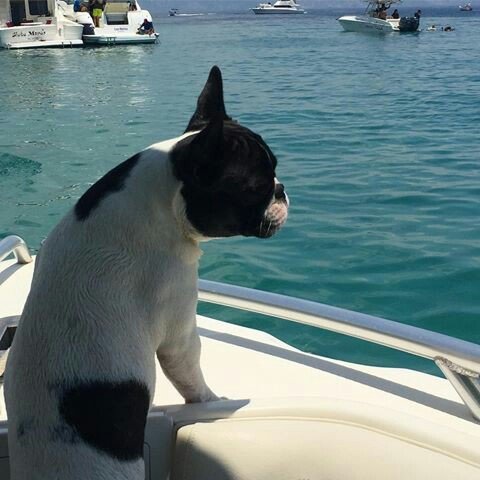 Now, this is where the fun begins..
I have a boyfriend. His name is Max and he is sooo handsome!! Got me in love instantly!
Max and I got serious on this, and we decide to have a family.. so, 58 days later there is the results:
WE HAVE A FAMILY NOW!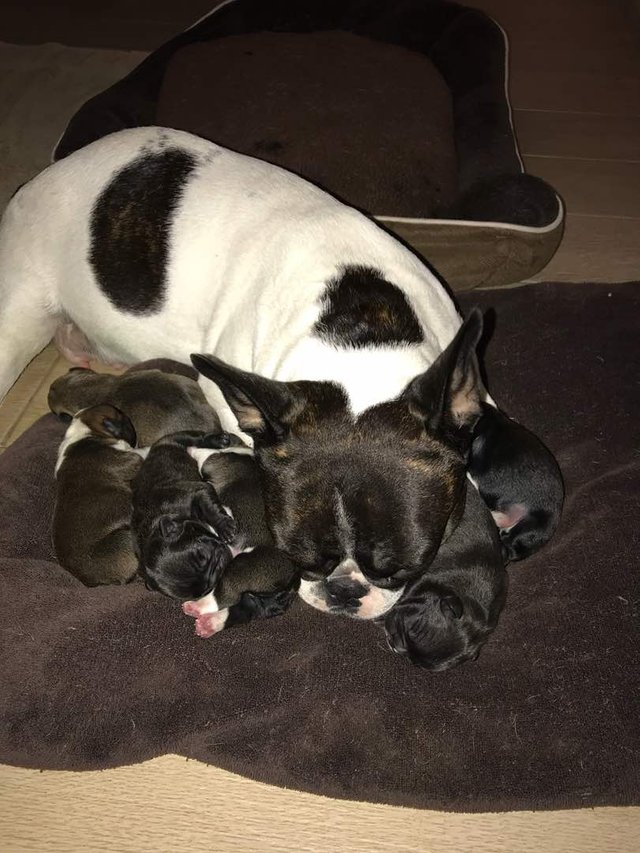 We have 6 beautifuls puppies. 5 girls and 1 boy, that we decided to name Juan (I'll explain it to you later)
They all are healthy and well cared thanks to my mom wich helps me a lot.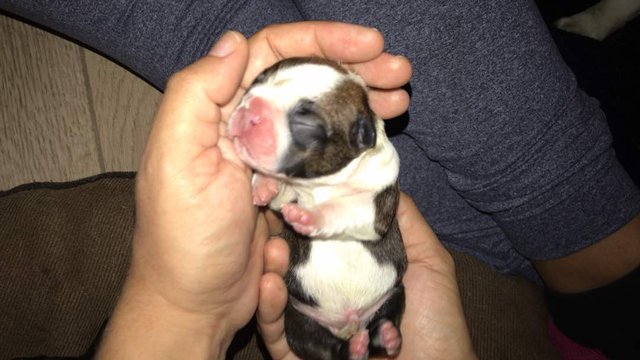 This little girl is Guri, the third one...
Now fellows, I'm a bit tired and I got a huge family to attend, so I'll be telling you more about this love story later on.
See you! 🐾