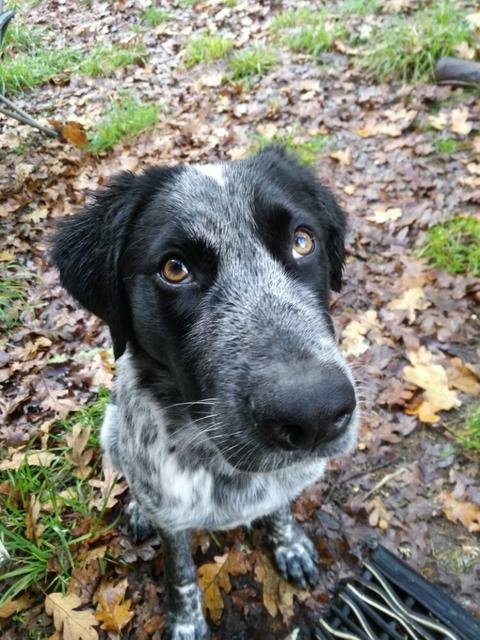 This post is for the animal lovers! Since we're in the process of getting to know each other here on steemit, I thought I should make a blog about my wonderful life companion, Bhokta. And I forgot to mention I love photography, so here's a chance to share some of that. Plus, if we want to bring the masses over from facebook, we better include some fuzzy loves.
Moxie, who I traveled life with for 12 years, had passed a little over a year ago. She was the best counterpart I ever could have ever imagined and the first dog who's human I was. We had a very good life together. Not much more I can say about her without writing another whole post in homage.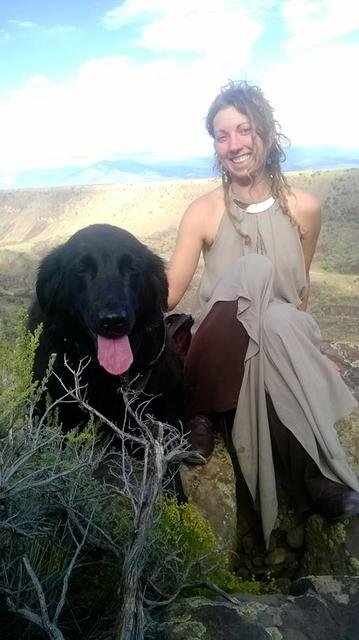 MOXIE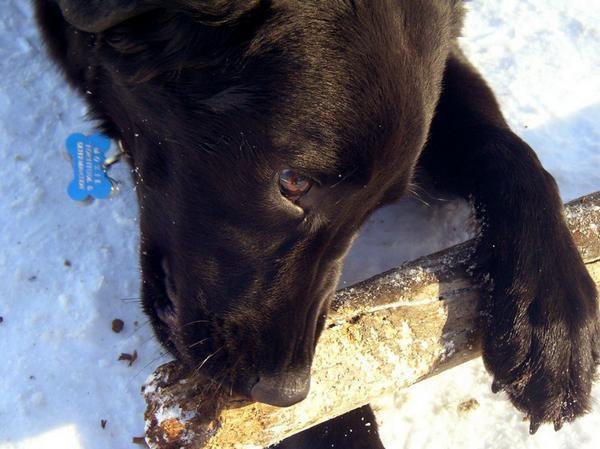 I then decided to try living with a ferret, and I found Nixie! She was amazing! She would run all around the yard all day and make ferret palaces in the soil before coming home for food and snuggles. But unfortunately, after only a few months, she escaped out the open RV door into the Oregon backcountry one night and didn't return. 😪 So that was a short lived relationship, but a forever love.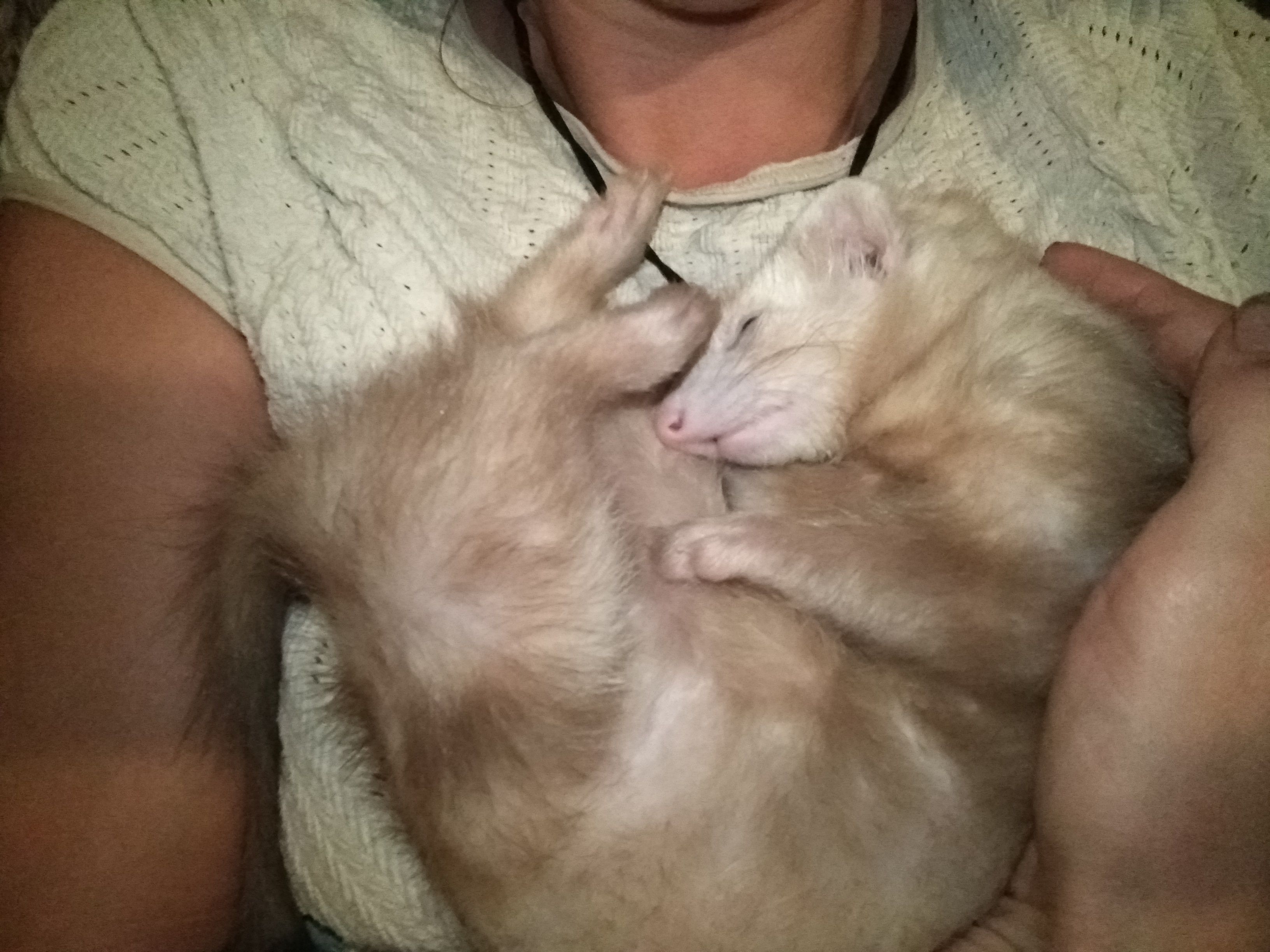 After sitting with it for another month or so, I felt the calling. It was time for another canine companion! I found "Oscar" from a craigslist ad in Klamath Falls, OR. He was already 6 months old, and I was looking for a small pup, but I knew he was the one. He was extremely shy at first, but a few days with me and the crew warmed him right up. He was listed as a Border Collie/ Healer mix. (but I think he's Pointer and Collie)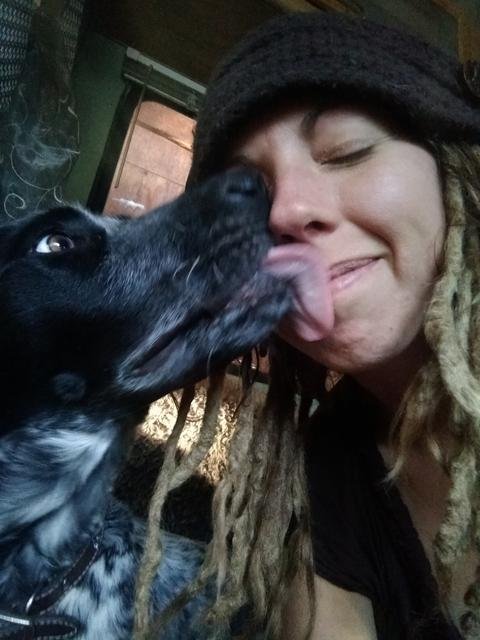 I named him Bhokta भोक्ता, because it means "enjoyer" in sanskrit, and I wanted his name to be a mantra. He has really been living up to it!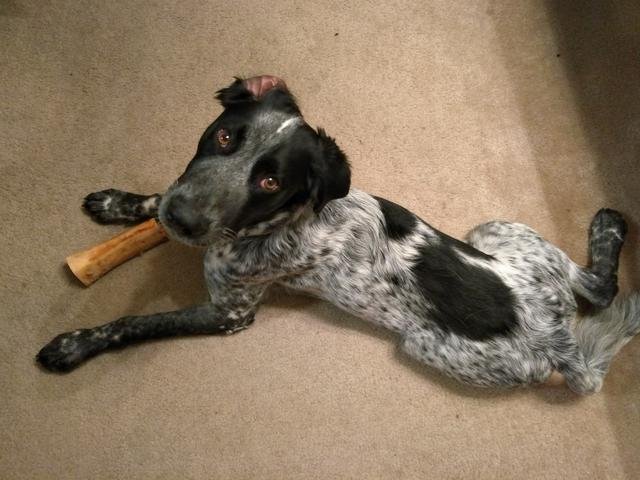 भोक्ता loves to travel. He's been from the West Coast, in between, and all the way to eastern PA so far! Sometimes he gets into trouble in the RV while I'm focusing on the road, but he's still a puppy, so we're figuring it out together. But mostly he just loves to lounge and watch the world go by~~~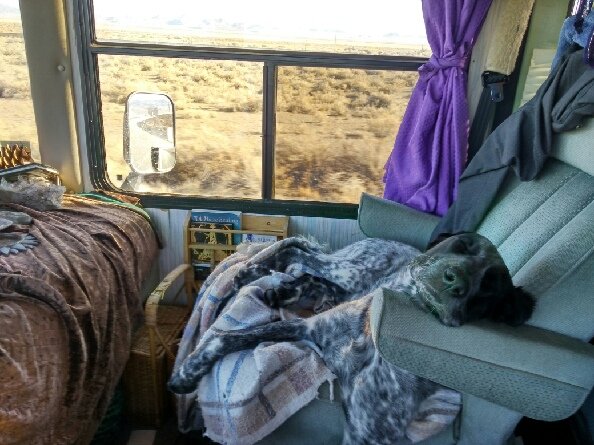 Bhokta's best friend is a 2-year old wolf-hybrid named Malachi.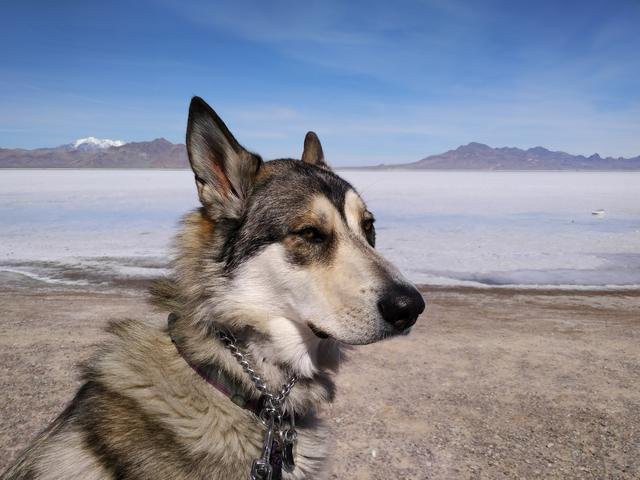 Malachi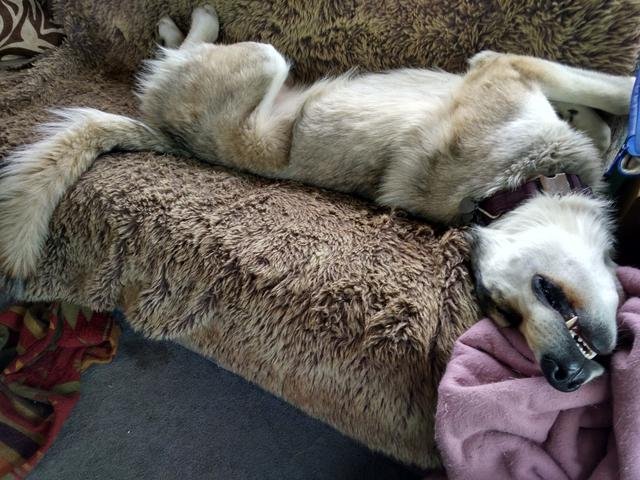 I'm sure I will make some more posts and videos about their insane cuteness in the future, but for now I'll just share this next piece~
Recently, I was Gaia Experimenting with @johnnyhurley, aka Johnny Verbal, and @burntmd, when I came upon a recorded loop of Malachi howling. I had witnessed Bhokta attempt it one other time alongside Malachi, but it seems he is going to keep trying to get that little howl rolling. Practice makes perfect! You'll probably hear him and Malachi on plenty of the Gaia Experiment recordings we will be sharing @gaiaexperiment since often we just record the room.
D-tube Video: Gaia Experiment Featuring Bhokta and Malachi
I felt a little strange in posting about Bhokta at first, and even more so having my first D-tube upload be a "pet video". I felt it was a good opportunity to test the platform out, so I did it. And as I finish up here, I'm tapping in more as to why I was called to do so.
Animals, especially pets, have dramatically enhanced my embodiment of भोक्ता. Interacting with other souls who have a completely different perception of experience allows me to expand myself and understand existence from a new angle. It is through cultivating relationships with animals that I can hear Gaia's many other voices.
I imagine I will have more to say on this in future posts, but I want to keep this one short and sweet for those who are just needing a daily dose of cute-joy before going on to deeper, heavier topics. Because while I know plenty of us have spent many hours over the years distracted in the sickening sweetness of pet videos, I am all for lightening our work with a good balance of "distraction" and focus. (I put distraction in quotes because I believe that often enough, what could be perceived as being so, is an opportunity to follow magick) Let's be inspired to make one of those regular "distractions" a walk amongst the living creatures, and create more opportunities for shareable moments. May this post provide you with at least one heartsmile that warms your mood and increases you bhoktabilities~~~
भोक्ता's First Bath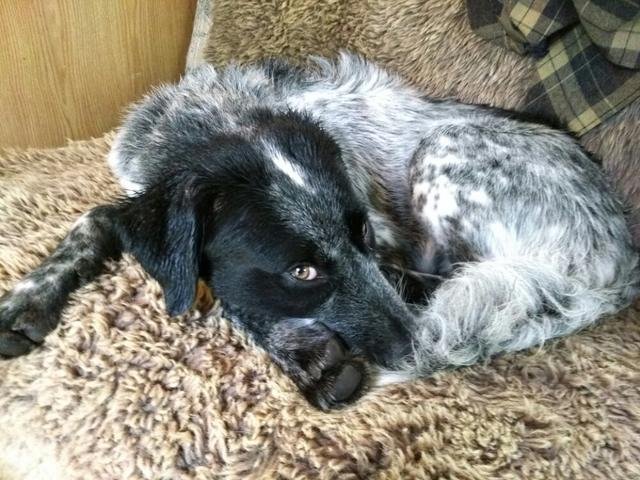 ALSOOOOO~~~~ 🌈 It's Bhokta's bEarthday!!! 🌎 Well, sometime this month. The orginal adoption papers I got on him said April, 2017. Which means we may even share a birthday! Pretty cosmic. He'll be one-year old!!
So if you want to help get him some extra treats for his celebration, feel free to support this post however feels in alignment. I'd love to hear about your animal~spirit friends as well. If you're inspired, please drop a picture or tale of your loves in the comments. I will upvote. Blessed be~~~
Infinite Love,
Alexis aka @alextsacy and भोक्ता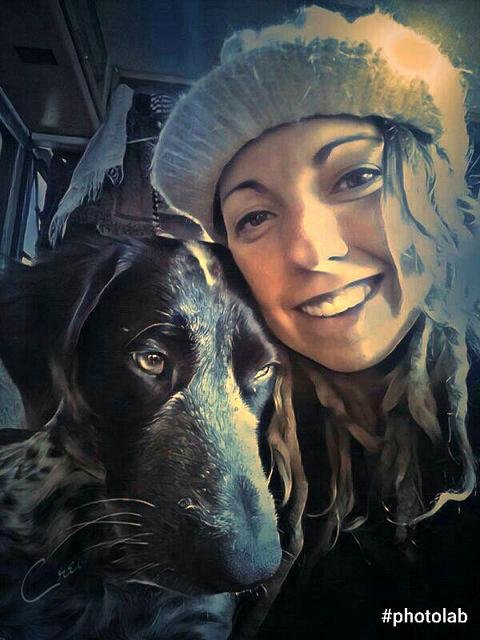 Follow Me and भोक्ता in my Series: Journal of an eXstatic Life
Current Posts
Xoetry #1
Tips to Make Some USD in a Pinch or How I Survived Babylon So Far in 2018
(photos taken by @alexstacy hosted on photoimg.org)